Artificial intelligence (AI) integration and adaptation is shown to have the most significant potential for boosting empathy and compassion in elder care. We're seeing how AI can work effectively with healthcare professionals to create improved patient outcomes for the aged.
From AI (robotic) "cats" that remind patients to take their prescription drugs to robotic "seals" meant to provide therapeutic services for people with dementia are some fine examples proving that AI is fast becoming one of the most sought-after technologies for elderly care.
AI can help in detecting impairments early.
Researchers found that AI can play a critical role in helping residents become more socially engaged, minimizing the risk of cognitive decline or dementia. Researchers at IBM and the University of California have dedicated a $16 million budget to a 5-year study to test how AI can be implemented to detect mild cognitive impairment earlier. This helps in providing the required treatment before it becomes too late.
"Wireless AI" to monitor elderly patients.
Modern healthcare companies are experimenting with a new technology called Wireless AI solution. Here, Wi-Fi signals are used to map closed spaces. The wireless radio waves in a room generate an invisible "wave pool," which can monitor ripples that indicate disruptions. From far away, one could detect when a person quickly transitions from standing to lying on the floor (without the need of a camera or motion sensors) and can promptly alert nearby caretakers or family members.
Subtle variations in data streams help reveal granular changes in the person's activity, breathing, and sleeping patterns.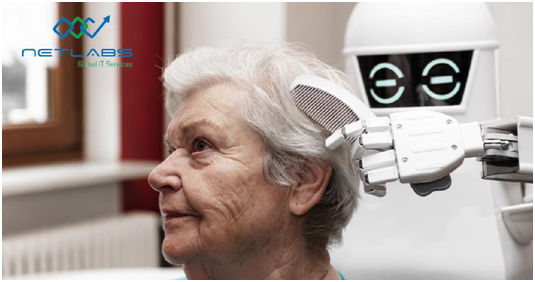 Contactless caregiving through AI
The ongoing pandemic made it difficult and more challenging to see patients in person, especially the elderly. As a result, health care facilities have become warier and are turning to technology to overcome this challenge. AI technology is considered to be not just beneficial but a much-needed alternative in these scenarios.
AI-based sensors, apps, and bots are helping health experts to monitor elderly patients without being too invasive effectively and yet provide all the nurturing and confidence the elderly patients receive from human caregivers. Today, AI care is becoming more human and less robotic in delivering patient care.
AI-powered GPS can help track elderly patient movements
Tracking elderly patients using AI is not new, but it has evolved significantly, reaching new horizons. Today, AI-powered GPS systems are increasingly deployed in home monitoring for the elderly.
Advanced algorithms like Machine Learning (ML) and Deep Learning (DL) are fed with patient data to understand and provide support accordingly. The algorithms can detect anomalies in patients' activity through GPS and wearable gadgets and quickly notify their family members. It can even calculate and record the amount of time the elderly person has been away from the house.
Helps collect detailed patient health data
Patient health data is the backbone of any healthcare provider. Using AI, healthcare companies can automate several repetitive and tedious tasks such as scheduling and billing. It can collect, sift through and organize vast amounts of data in just minutes. This frees up nurses from mundane time-consuming administrative tasks and enables them to engage with their patients more frequently, which results in better patient care.
Many of today's AI apps for smartphones could monitor health data in a less intrusive fashion, such as daily activities, food, and even the senior's lifestyle. They could also do a more in-depth assessment of their blood pressure or even monitor their EKG. With privacy issues given more prominence today, AI-enabled solutions can be programmed to be less intrusive.
Endnote
With the growing numbers of the aging population, we may be able to leverage technology like Artificial Intelligence to assist us in caring for our elderly. Many believe that AI may replace humans in the future. It need not be. The personal touch is still the most critical aspect when it comes to senior healthcare. So, AI and other innovations such as machine learning and deep learning must be viewed as a supplement to people rather than a complete replacement.
Netlabs Global is a leader in providing Robotics Process Automation, Artificial Intelligence, and Machine Learning solutions to help organizations successfully and effortlessly implement intelligent automation to their business processes. Talk to us today to learn more about how our solutions and services can help transform your business.
About the Author
Mr. Subham Sarkar
Chief Strategy Officer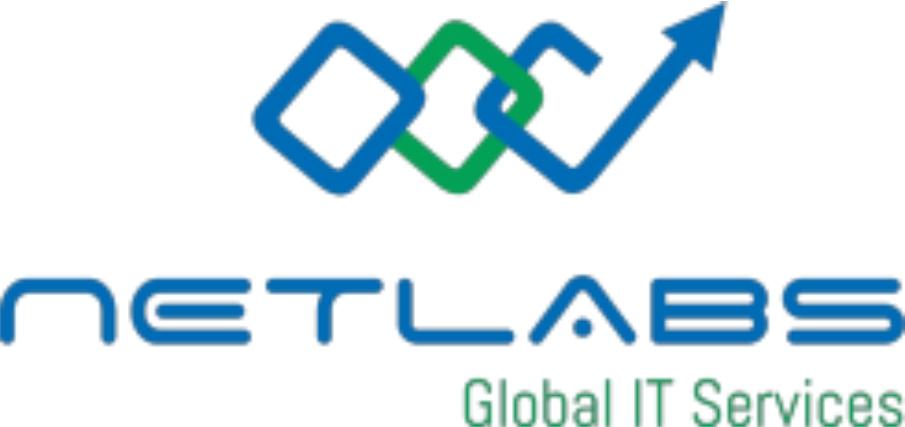 Netlabs Global IT Services Pvt. Ltd.
He can be contacted at
Mobile : +91 81476 52280, +91 97404 44009 or
E-mail : [email protected]
https://in.linkedin.com/in/subham-sarkar-519b7114
Netlabs Global IT Services – Social Media Links

https://www.linkedin.com/company/netlabsglobal
https://twitter.com/netlabsglobal
Also read Netlabs Global earlier articles