A Netlabs Global Point of View
Automation of business processes and activities (not to be confused with the ones associated in Manufacturing and Logistics like assembly line, physical Robots, etc.) per se is not a new concept. Software-led automation started with the Materials Resource Planning (MRP) concepts in late 1980s. From thereon, it spread its tentacles to encompass/integrate a variety of enterprise wide business processes (Manufacturing, Finance, Sales, Procurement, Supply Chain, Inventory, HR etc.) and became the behemoth called Enterprise Resource Planning (ERP).
In essence since the early 1990s, apart from being positioned as a single integrated piece of software that ran enterprises worldwide, ERP systems also automated a slew of manual business processes. Various fancy sounding names started being given to ERPs like "single version of truth", "systems of record", etc. etc. The benefits were simply overwhelming and ERP-led automation initiatives cornered the lion's share of IT budgets/spends of enterprises globally. This also heralded the "golden era"(to be read as – laughing their way to the bank!) for ERP platforms like SAP, Oracle, JD Edwards, Peoplesoft, Infor, etc, and for a category of service providers (called System Integrators or SIs) like IBM, Accenture, Cap Gemini, Infosys, Wipro, etc.
Since the ERP days, it is the author's considered belief that two other technologies which have significantly disrupted the ways that businesses are being run and will be run, are Cloud and "Intelligent" Automation (Gartner calls it Hyper Automation). While Cloud is fully mainstream now and is like an adult in its full prime, Intelligent Automation is the new buzzword and is today like a teenager raring to make its mark in the enterprise and IT world.
Software-led automation in its current and evolved avatar is known as Robotics Process Automation (RPA), which kind of appeared in the horizon since the past 4-5 years or so. They are covering the existing manual business processes in organisations which are not still catered to by packaged ERP/CRM/SCM applications. RPA platforms like UiPath, Automation Anywhere, Blue Prism, etc are leading the charge and raking in the investor dollars and also early customer adoption moolah. SIs are busy ramping up their RPA practices to ride the wave. All this seems too familiar like what happened during the ERP wave.
The big question is whether the earlier template can be re-used, as-is. A significant number of customer asks are now no longer just about, can you automate this manual process? They are also asking can there be intelligence built in to it, can it self-learn, can it self-analyse/diagnose & self-heal, etc?So, this brings into the picture another big disruptor, possibly the biggest and most powerful of them all (in terms of both positives, and also negatives if one believes Robots will overpower humans one day!). It'scalled Artificial Intelligence (AI) and when combined with RPA, the mix becomes a potent potion called "Intelligent" Automation, which has the key to what customers are asking for now.
While RPA leaders like UIPath are scrambling to re-position themselves and get AI into their product and marketing story, even IT biggies like Microsoft are making their moves in their own inimitable style (rebranding their existing PowerApps & Flow stack as an AI+RPA stack). These are interesting times and there is also talk of the giants gobbling up the best of breeds (read, acquisitions).
Remains to be seen how Intelligent Automation aka Hyper Automation evolves from being a teen to an adult!
About the Author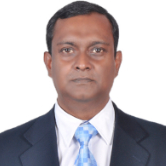 Mr. Subham Sarkar
President & COO – NETLABS
He can be contacted at [email protected]