All about FINANCIAL PLANNING & ANALYSIS – A Synopsis.
What is Financial Planning & Analysis (FP&A)?
About two decades ago, FP&A was seen as a back office function. A provider of historical data. Often regardedf as  "Bean counters" or  "scorekeepers" focused on producing routine management reports with limited forward-looking capability.

Fast-forward to today FP&A is regarded as a business partner and a trusted advisor on strategic and operational decisions. Today FP&A teams act as a sounding board helping senior management to make critical business decisions. 
What do Financial Planning & Analysis (FP&A) teams do?
Financial Planning and Analysis (FP&A) teams play a crucial role in companies by performing budgeting, forecasting, management reporting and analysis that support major corporate decisions of the CFO, CEO, and the Board of Directors.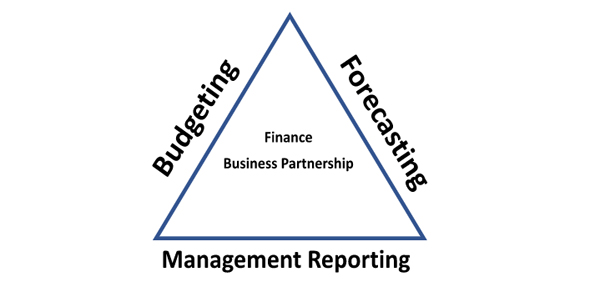 FP&A own the financial planning, budgeting, and forecasting process at the company. Its key role is to help the executive team and board of directors make informed decisions. 
FP&A Teams act as a bridge between the Business teams and the leadership team by collecting information from various business teams, analyzing that information, and presenting it to the senior management to help them make business decisions.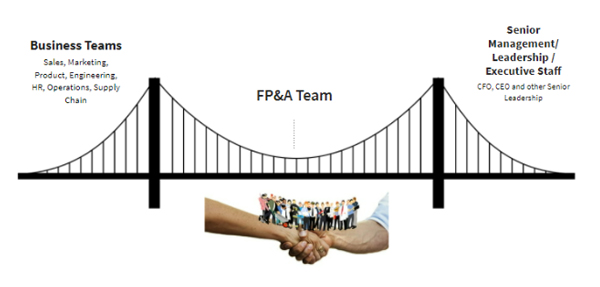 What does the Book Offer?
This book covers the following 5 sections:
1. Planning & Budgeting: How FP&A teams work with different departments in the company to prepare budgets.
2. Forecasting and Modeling: This involves creating, updating, and maintaining financial models and detailed forecasts of the company's future operations. This can be done in a spreadsheet software like Microsoft Excel or a sophisticated budgeting tool.
3. Management and Performance Reporting: This involves preparing and analyzing internal reports for senior management to support their decision-making.
4. Presentations and Data Storytelling
5. The mindset is of a finance business partnering (keeping a business first approach)
To whom is this book for?
The purpose of this book is to give you all the important FP&A concepts. And to do that in an easy-to-understand and digestible format.
This book is for you if you are:
1. A beginner in finance and want to explore FP&A as a career option.
2. A new FP&A professional. FP&A is not a part of the curriculum in college and professional finance degrees. Freshers getting into this profile don't have a lot of background when they start. Mostly they learn these skills on the job. This book will help you bridge the gap faster.
3. A mid-career professional. If you want to transition from other profiles like accounting and audit into FP&A, but don't know where to start, this could be a great starting point.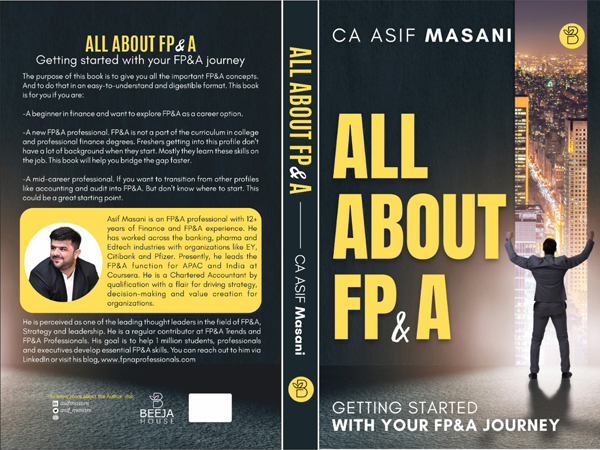 Amazon Link to preorder the book:
https://www.amazon.in/All-About-FP-ASIF-MASANI/dp/939363596X/ref=zg_bs_4149420031_sccl_7/257-4093415-1564004?pd_rd_i=939363596X&psc=1
About the Author: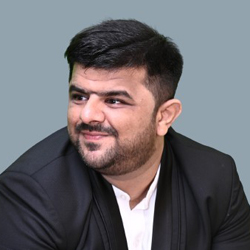 Mr. Asif Masani
Financial Planning and Analysis Manager
Coursera


Asif Masani is a FP&A professional with 12+ years of Finance and FP&A experience. He has worked across the Banking, Pharma and Edtech industries with organizations like EY, Citibank and Pfizer. Presently, he leads the FP&A function for APAC and India at Coursera. He is a Chartered Accountant by qualification with a flair for driving strategy, decision-making and value creation for organizations.
Asif Masani is perceived as one of the leading thought leaders in the field of FP&A, Strategy and Leadership. He is a regular contributor at FP&A Trends and FP&A Professionals. His goal is to help 1 million students, professionals and executives develop essential FP&A skills.
This unique blend of experiences in FP&A and Audit, has allowed him to develop an holistic understanding of how businesses function.
Asif Masani's core expertise are :
Financial Planning & Analysis (FP&A)
Budgeting
Financial Planning
Financial Forecasting
People Management
Management Reporting
Finance Business Partnering
Auditing
Taxation
Content Creation
Mr. Asif Masani is Bestowed with the following Licenses & Certifications :
https://www.linkedin.com/in/asifmasani/details/certifications/
Mr. Asif Masani Professional Experience :
https://www.linkedin.com/in/asifmasani/details/experience/
Mr. Asif Masani Educational Details :
https://www.linkedin.com/in/asifmasani/details/education/
Mr. Asif Masani is Volunteering in the following International Associations & Institutions :
https://www.linkedin.com/in/asifmasani/details/volunteering-experiences/
Mr. Asif Masani can be Contacted at :
Email : [email protected]
Mobile : +91 8097379663
LinkedIn : https://www.linkedin.com/in/asifmasani/
Twitter : https://twitter.com/asif_masani
Blog: www.fpnaprofessionals.com
Facebook : https://www.facebook.com/asif.masani
Instagram : https://www.instagram.com/asif_masani/
Youtube : https://www.youtube.com/user/asifmasani/videos
Website : https://www.asifmasani.com/