VINTAGE "INTEC 2022" is Back at CODISSIA along with GMCV 2030
The year was 2019 when CODISSIA (The Coimbatore District Small Scale Industries Association) celebrated its Golden Jubilee year. It was a massive year of celebrations. There were many firsts to the success of INTEC 18th edition. CODISSIA made it possible to fill over 20,000 plus sq. ft. of real manufacturer space exhibits. It was also a rare moment at the 18th edition where over 350 plus exhibitors took part. It was also the year that showed the highest number of foreign delegations and diplomats who had graced the CODISSIA Trade Fair Complex. In attendance also were leading defence entities with the government, ISRO, DRDO and the likes.
There were many capacity-building activities that were put in motion throughout that year.  INDUSTRY 4.O – education for MSME's was also on the rollout. It was also a year which saw a record number of MSME's signing up with CODISSIA. There was considerable movement on the ground to push forward the defence corridor and Make in India defence manufacturing a movement. Works on the panel to create a defence and space incubator were also on the make.  Multiple knowledge sharing MOU's were put in place.  As we have always stated, that a big part of the INTEC success needs to go to the idea of setting up the Trade Fair Complex way back.

So what changed after the 18th edition? Two words – Covid 19.
The administration at CODISSIA had an informal pun during the organizing committee meeting and it states – "CODISSIA is organizing the 19th edition of INTEC 2022, to BEAT COVID – 19."
Optimism is Back
The biggest takeaway with the 19th edition of INTEC 2022, which starts on 2nd of June, is that the manufacturers are definitely sensing an air of optimism.  There is some good news, coming after a long time. So let's quickly look at what is on the menu this time.
The start date is from Thursday, 2nd June to Monday, 6th June of 2022.

Over 400 exhibitors from 50 industry sectors will make their presence felt.
Over 50,000 visitors are expected, which include diplomats, trade delegations, Officials from Central and State Governments and Public Sector Units, technical experts, academicians decision-makers, top executives of Micro, Small, Medium and Large industrial manufacturing and engineering enterprises, industrial entrepreneurs etc
The occupied area for the fair is 25,000 sq ft. There is an additional hanger of size 1600 Sq. Mtrs have been erected to accommodate the demand.
Expected turnover from INTEC 2022, could range between 700 to 800 crores or upwards.
To Register as a Visitor for INTEC 2022 Exhibition  : https://visitor.codissia.com/
To position the manufacturers for the Economic Upturn 10th edition of "GMCV 2030" – Global Manufacturing Cluster Vision 2030 Conference with a theme, "INNOVATION – An Implant for the future manufacturing"  is planned on Friday, June 3rd 2022, to brainstorm CEOs on the new strategies and latest technologies.
To Register as a Delegate for the GMCV 2030 Conference : https://texasventures.us/india/gmcv2030/registration.html
Other initiatives at INTEC 2022
Interaction with NSIC and SIDBI for easy finance to MSMEs.
Subsidised participation of MSMEs through Ministry of MSME, Govt of India.
Entry has been made free for business visitors with exclusive time slots.
Invitations have also gone to all MSME and industrial associations all over the country to be part of the event.
Reason for Optimism at INTEC 2022
The old school formula of why an economy advances or increases in growth are because of productivity and population. After having controlled the pandemic, one of the primary major reasons for optimism at INTEC 2022 is largely from 2 sunshine sectors. Namely – defence and electric mobility. The defence has gained a major push and there is a massive need for indigenous components, given the fact the Make in India movement wants to make India self-reliant on defence manufacturing. Further this has got more than a short in the arm, thanks to the Defence Corridor Initiative by the Government.
On the other sunshine sector electric mobility, there is a massive potential to reach new markets and even be a game-changer globally. Make no mistake; India is still listed as one of the fastest growing economies. Electric mobility has the ability to change the landscape of manufacturing. But let's proceed with caution MSME's based in Tamil Nadu.
There is a growing concern that MSME's in Tamil Nadu are not able to find an opportunity to show their prowess in electrical component manufacturing. Remember Chennai is still known as the Detroit of Asia, while Coimbatore is talked about as powerhouse industrial Manchester. There is a critical need for a platform of engagement between electric mobility manufacturers and electric or auto component manufactures. It's a question of opportunity to showcase and even better our production capability, rather than being challenged by imports of electrical parts from our neighboring countries. Adding to the list of competing countries in this segment apart from China and Taiwan, we now need to include Indonesia and South Korea as well.
Road Ahead for – CODISSIA
INTEC 2022 serves as a window to showcase the latest technology, transfer of know-how, increase business potential, introduction of new products to the market and champion the cause of MSMSE's. CODISSIA has already outlined what needs to be done and we are listing a few major challenges.
Increase Cash flow access to finance for MSME.
On May 10, it was reported that CODISSIA was pushing for increasing the upper limit for collateral-free automatic loans for Micro, Small and Medium-scale Enterprises (MSMEs) so that the units get funds for operational liabilities and to restart businesses.  There was a representation to the finance ministry where it recommended a separate committee should be formed to study and set parameters for MSME's so that they had easy access to funds. A point to be noted was that lending institutions continue to insist on high credit scores and security collaterals, which many small-time borrowers do not have. Without little or no knowledge of digital lending channels, MSME's spent more resources to meet complex eligibility factors and in filling up documents. These have caused further delays in getting finance and liquidity.
Rising Raw Material Cost
A more vigorous call to action with the Government is needed, as the rise in the cost of materials continues to hit the bottom line of the MSME's. The Government has to identify methods to control the cost of raw materials. The industries are facing multiple challenges such as cancellation of orders, uncertainty in consumption and decline in exports. It's about time an industry-specific raw material supply chain cluster needs to be created.  Steel is a big example where countries were importing Indian steel at relatively lower prices and were competing with end products made by Indian MSMEs.
Equipping MSME's with Knowledge transfer for industry 4.0 and more
Other challenges include knowledge transfer to lesser-aware MSME's, adapting to smart manufacturing, creating a backup or a plan B policy for the economic downturn, creating new drafts in line with new fiscal policy, access to technology, access to labs for testing and many such challenges.
In all of this CODISSIA, is well aware of the road that needs to be travelled. Now is the moment in the lifeline of the economy where MSME's need more than a helping hand. The Vintage INTEC 2022, the 19th edition is back. A new dawn emerges and so do the challenges.
It's time to beat Covid -19 !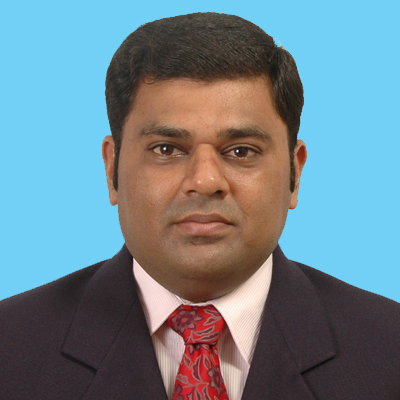 Compiled by Mr. D.K. Karthikeyan – Editorial Director, Industry4o.com.
He can be contacted @ [email protected] / [email protected]
Mobile : +91 98430 24566 / +91 97860 12122
Also read our earlier articles on CODISSIA