Sustainable Product Design – Transition to a sustainable economy in Industry 4.0
As per the World Economic Forum, The Fourth Industrial Revolution represents a fundamental change in how we live, work, and relate. It is a new chapter in human development, enabled by extraordinary technological advances commensurate with the first, second, and third industrial revolutions.
In the Fourth Industrial Revolution, companies are redefining – how products are designed and manufactured, raw materials are sourced, and services are offered by connecting each link in the supply chain

"To remain competitive, both companies and countries must be at the frontier of innovation in all its forms, which means that strategies that focus on reducing costs will be less effective than those based on offering products and services in more innovative ways."
– The Fourth Industrial Revolution, Klaus Schwab.
Importance of Sustainable Product Design?
Now, Sustainability is no longer a nice to have a topic; sustainability has become a business imperative. As per G&A Institute, In 2011, only 20% of S&P 500 companies reported their ESG scores. Today a whopping 92% do.
The green line is as important as the top and the bottom line for companies, employees, and investors. The need is – How to make sustainability profitable and profitability sustainable.
Product design plays a significant role in reducing a company's overall environmental impact. As per McKinsey's recent report,
Up to four-fifths of a product's lifetime emissions are determined by decisions made at the design stage. By building on proven cost-optimization techniques, companies can get those choices right.
Traditionally, product design decisions are made to optimize the manufacturing & sourcing cost of the manufacturer and the operation & maintenance cost of the end-user. The same thought process can be applied to product sustainability, such as product repair, upgrade, remanufacturing, and recycling at the end of life.
Companies' fundamental sustainability goal is to design recyclable and environmentally sustainable products.
For example, plastics such as PET and HDPE are relatively easy to recycle, whereas the commonly used polystyrene and PVC are tough.
If every product were designed with sustainability as a priority, the environmental impact of manufactured products could be reduced to around 20% of its current level.1
Sustainable Product design impacts every step in the supply chain. Companies are now adapting their product design to minimize waste and maximize re-usability. This is helping companies bring recyclable & environmentally sustainable friendly products from the initial phase of product design to the end-of-life of the product, assisting companies to transition into the circular economy.
How does sustainable Product Design decision help companies on their sustainability journey?
With the product design at the core, companies aim to achieve efficiency, minimize risk and protect their & their customer's brands from all aspects of compliance applicable to product materials or ingredients.
To manage the carbon footprint of the products, companies need to Understand the CO2 footprint of inputs and operations, optimize operations (Supply Chain and Manufacturing) based on benchmarks, and transform into new business models & product portfolios while optimizing the total CO2 footprint.
Product design decisions impact the entire product lifecycle in the following lines.
Input materials:

Optimize the input materials. Sourcing decisions across the supply network (e.g., sourcing raw materials with a low carbon footprint and sourcing locally to decrease transportation emissions and costs).
Increase the utilization of the re-used components without compromising quality. Set targets on how much re-usable input components must be used (e.g., 25%).

Transportation :
Design packaging that keeps products safe throughout their transport and avoids harmful packaging materials.
Re-design processes :
Re-design production processes to remove wastefulness from every step of your production. Production process decisions made during product design help optimize energy usage & reduced emission during production.
Operate & dispose of :
Design the product to ensure that the product itself or components can be re-used in a commercially viable manner.
Business innovation :
Weigh design decisions to shift to new business models (i.e., Product as a Service) for longevity, collaborative maintenance / remote diagnosis, ease of re-manufacture, etc
How does SAP Helps?
SAP's goal is to Integrate sustainability data into business processes across all value chains to drive performance, new products, and new markets. This is helping companies in getting the clarity into their green line.
SAP's new offering, the SAP Cloud for Sustainable Enterprises, brings together a comprehensive portfolio of solutions that enables businesses to holistically manage sustainability performance.
Here are a few critical solutions to helping companies on their Sustainable Production Design journey.
SAP Responsible Product Design helps companies calculate extended producer responsibility (EPR) obligations, plastic taxes, and corporate commitments to optimize material choices. The solution accesses your enterprise or third-party system data and combines it with information on global regulations to calculate obligations in key markets.
SAP solution Product Compliance helps companies to manage regulatory requirements, track substances, assess supplier materials, classify products, and manage and ship compliance documents. This helps to ensure product compliance and safety and builds controls throughout the product lifecycle.
Stakeholders can efficiently manage regulatory and customer requirements, create compliance documents, manage dangerous goods, and provide compliance information to all stakeholders.
SAP Enterprise Product Development gives companies the flexibility to reimagine their design processes. Empower the companies to innovate, iterate and introduce new products through closed-looped insights, processes, and people. This helps to capture the voice of your customer and analyze and simulate your product design with insights through IoT and Machine Learning. By providing integrated visibility to market demand, product configuration requirements, and business information, SAP Enterprise Product Development compresses the idea to the product cycle, enabling faster innovation and increasing time to value while reducing costs.
SAP Product Footprint Management helps companies gain insights on their products' environmental impacts across the entire lifecycle for disclosure and internal product & process optimization. The solution integrates into SAP Integrated Business Planning, helping supply chain planners select the sourcing decision based on the material having a lower carbon footprint.
What are the benefits with Sustainable Product Design approach?
Design products that are recyclable and environmentally sustainable
Ensure high and automated transparency of product compliance requirements​
Holistic Product lifecycle Costing including social and environmental aspects​
Seamless handover to manufacturing and efficient supplier collaboration
Reduce exposure:
Calculate fees and taxes accurately and implement measures to reduce regulatory costs.
Lowers the Carbon Footprint across the supply chain: Product Carbon Footprint details, once integrated into the Supply Chain Planning system, help planners make the sourcing decision based on the material having a lower carbon footprint.
How to proceed?
Start Transformation:
Gain insight by aligning people, processes, and technology to holistically manage sustainability aspects across your enterprise and the supply chain.
Get a baseline and identify the hot spots for improvement:
Assess how you perform – environmental, social, and governance impact.
Focus:
Set the overall direction of where you want your company to go. Identify impact areas, and define targets, milestones, and timelines.
Sustainability Performance:
Monitor, measure, analyze and report on improvements around sustainability performance
For more information on how SAP can help to accelerate your sustainability journey, please visit the following home page:
1. Enable resilient and sustainable supply chain management processes:
Enable your company to stay resilient, agile, productive, and connected with our sustainable supply chain management software.
2. Experience SAP Industry 4.Now
3. Sustainable business solutions and services from SAP
My Past blogs on Sustainability published in Industry 4.0 Manufacturing Online Magazine
Industry 4.0 helps manufacturing companies accelerate their sustainability journey
Reference:
1. Sustainability in Product Design: Plastic and Packaging
2. The Fourth Industrial Revolution, Klaus Schwab
3. Product sustainability: Back to the drawing board
4. G&A Institute Research on Published Sustainability Reports in 2020
About the Author: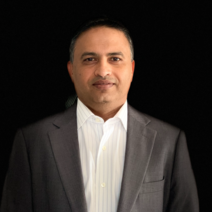 Mr. Satya Narayan Sahu
Senior  Director, Industry 4.0, Digital Supply Chain, and Sustainability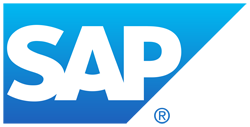 Satya Narayan Sahu has over 20 years of software industry experience in Industry 4.0 Digital Supply Chain, Manufacturing, and Sustainability.
In the current role, Satya works with manufacturers, system integrators, and start-ups in the region to drive innovation in Industry 4.0.
Before this role, Satya has played various positions in product innovation and go-to-market of SAP's Industry 4.0 solution portfolio.
Satya has also co-authored two books on Manufacturing IoT – "Manufacturing Operations Management:" "The Hitchhiker's Guide to Operations Management: ISA-95 best practices Book 1.0", and "When Worlds Collide in Manufacturing Operations: ISA-95 Best Practices Book 2.0
He can be contacted at :
LinkedIn : satyansahu
Twitter : satyasahu
Also read his earlier article: