Edge Computing is a term that is gaining a lot of popularity around the world. Many industries are adopting this model of computing, led by Manufacturing. This technology promises to change the way industries are run and managed, by bringing innovations closer to the execution layer, and it is one of the key enabling technologies for Industry 4.0.
Industrial automation and the evolution of cloud
Manufacturing contributes to about 16% of the world's GDP and is one of the foundations of the global economy. Over the past few decades, Industries have vigorously deployed automation on the factory floors, orchestrated by PLCs, SCADA and MES systems. The key benefits driving the evolution are robot-assisted production, event response, predictive maintenance, performance management and asset optimization, leading to increased productivity, consistency in quality of the products, and reduced time to market.
From simple Logic controllers deployed for relatively simple tasks/event responses, to Robots in production, to sensors and IIoT devices in various parts of the factory, to AI enabled smart manufacturing systems, CoBots and digital twins, the footprint of technology and the benefits derived by enterprises have come a very long way.

As a natural next step in the evolution, discrete and disjointed systems start coming together – The gap between OT (Operations Technology) in the shopfloor and IT (Information Technology) in the backroom has narrowed, and the integration increased with the advent of Industry 4.0 – the devices become part of a connected and cognitive ecosystem that can collect, organize and analyze performance data, and respond to events. The data analytics provide a better understanding of their manufacturing operations, drive process improvements, decision making, performance reporting etc.
Cloud meets Connected Manufacturing
As noted earlier, there is a feverish urgency in enterprises migrating to the cloud. This often includes systems that supported the manufacturing and automation too. Even services that were never perceived to be candidates for cloud are now being migrated – examples being digital design, engineering, product development and testing for high tech products, pharma research and molecule discovery, to name a few.
When the move to cloud is simulated and modeled, 2 factors that stand out as the most impactful are cost and throughput.
Cost – Most cloud providers charge for data read out of the cloud.It is very easy to run up a huge bill on a sufficiently large landscape hosted on cloud. It also means the design of what data is to be hosted on the cloud and what processing is to be migrated is very critical.
Throughput – By definition, the cloud infrastructure has a higher latency than an on-premise infrastructure. When it comes to applications where response time is critical, this can be a major deciding factor.
Manufacturing and control systems that are connected to the IT backbone will suffer adversely from the above factors if the infrastructure is just lifted and shifted on to the cloud. It is difficult to imagine a factory floor with hundreds of machines connected to a cloud infrastructure, pumping terabytes of data every hour, and when there is a need to make a decision (in response to an event), waiting for the data to be analyzed and a decision to arrive over a network connection. The loss of productivity can be crippling.
In order to mitigate the impact, there is a need to (a) minimize the data traffic to and from the cloud (b) implement decision making closer to the point of data capture. Edge computing addresses these issues effectively.
What is edge and What is edge computing?
Edge, a distributed computing model, brings computation, data storage, and power closer to the source of data generation. Processing data where it is created and allows for the more immediate application of analytics and AI capabilities, eliminating round-trip cloud issues and enabling real-time actions. Edge computing can help energy, natural resources, and manufacturing companies take advantage of Industry 4.0 and drive productivity gains. (IBM Institute for Business Value)
Edge refers to a layer of computing devices deployed within a network, typically in on-premise data centers, which receive and consolidate inputs from the multitude of devices (example: IoT/IIoT) deployed in a smart site which could be a factory, a port, an oil rig etc., and act as an intermediary before the data is sent on to a Cloud based IoT management and analytics platform.An edge can consist of devices like Routers, Switches, workstations and many more. Fig. 1 provides a view of some of the industries that benefit from Edge Computing.
The edge devices not only collate and route the data to the cloud but also possess computing power enough to perform data analytics, provide near real time decision making, event management and support AI/ML.
By deploying edge computing in a site, organizations save on bandwidth and storage (only necessary, aggregated data required for long term analytics is sent over to the Cloud), and by reducing the latency, also improve the speed of generating deeper insights, predictive analytics and performance gains, leading to better Client satisfaction.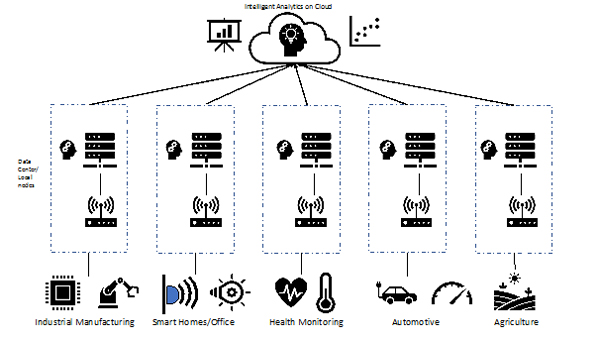 Fig 1: Deployment of edge across multiple industry use cases
Some edge deployments also work in the opposite direction, by deploying storage and computing services in regional/local facilities, thereby physically reducing the latency in accessing content.
In 2022, it is expected that 50% of enterprises will be beyond the proof-of-concept (POC) stage (Omdia)
Where can edge computing deliver benefits other than manufacturing?
Manufacturing is the biggest adopter of the edge computing paradigm, closely followed by Retail and Telecom. A few top use cases are listed here.
Retail – PoS (Point of Sale) Analytics, Product replenishment, movement analysis, reorder optimization, visual quality control are some of the top use cases for the retail industry
Telecommunications – Monitoring and managing the Telecom infrastructure (Towers, base stations etc.) is critical and impacts the service quality and Client satisfaction directly. Edge deployed management systems can report performance and alerts in real time, while also providing the basis for creating Digital Twins. In addition, Telecom operators deploy edge computing to operate their SDNs (Software Defined Network), low latency 5G services etc.
Supply Chains and Logistics– Edge deployments can ensure that Supply Chains remain resilient in the face of disruptions by providing faster near real-time insights.
Building Asset Management – Connected, IoT enabled facilities (lifts, physical security systems, water and sewage, fire safety alarm systems, power management, cabling, occupancy management) can bring unprecedented benefits to managing large office and residential buildings by deploying edge based management and response systems
Healthcare – An ecosystem of wearable medical devices connected to an edge infrastructure ensure that activity and health parameter patterns are analysed and alerts are generated without latency
Agriculture – Monitoring soil quality, moisture, chemical content and several such parameters in large individual or community farms, and the associated decision making, including initiating irrigation, fertilizer and pesticide delivery, drone based surveillance
Media and Entertainment – Content delivery networks that deploy edge based storage and computing address the latency for users in accessing popular content by locating the content in a physically close regional location.
Several more examples exist in industries like Travel, Transportation, Automobiles (Connected vehicles, Autonomous vehicles) etc.
What are the challenges and barriers to adoption of Edge?
Manageability/Expandability – Expanding a deployment is not as straightforward as adding more devices anymore. It involves re-evaluating the loads, the topology, application etc., and adding the appropriate components and onboarding them. Each of these involves incremental costs and risks.
Skills scarcity – Industries are evolving to use edge deployments at such a pace that the skills required to design, deploy, enhance and maintain the installations are becoming scarce. There are a multitude of service providers that can get a business started, but when it comes to integrating the factory with the remaining IT and Application Infrastructure, many struggle.
Security – Device and network security becomes a key concern for designing deployments. Several enterprises are sceptical about security while evaluating IoT and edge for their businesses. The more network hosts and endpoints there are, the more vulnerability and entry points for someone looking to penetrate.
Device interoperability and Vendor lock-in – Multiple devices, standards and tools to manage them make interoperability and introduction of new devices a challenge. Businesses are wary of being locked-in with a particular vendor with proprietary technology for sake of homogeneity in the landscape. Interoperability and open standards will improve with more and more vendors and solutions coming to the market.
Capital expenditure – Many businesses are discouraged by the capital expenditure on devices, software and infrastructure at entry. However, the benefits delivered over time can effectively outweigh the costs.
Network Bandwidth – A smart site with hundreds of sensors and IoT devices will need a very reliable and reasonable network bandwidth to connect to the gateway, edge and to the cloud. This may add costs to the deployment. Well-designed deployments tend to have a good balance between the downlink and uplink bandwidths.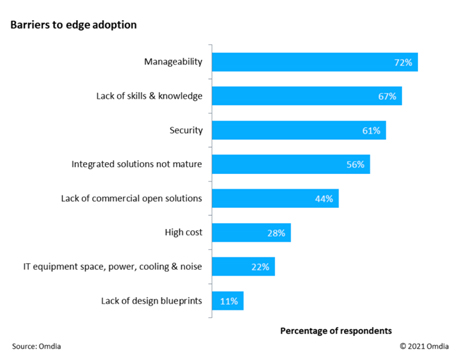 5G and Edge
The emergence of 5G has created a major enabler and consumer of Edge computing.With the forecast of 100 times more towers, 10 times more alerts, 1000 times more data to analyze, management of 5G networks themselves affords a massive opportunity for edge computing and analytics.
Telecom operators have a great opportunity to shift the center of mass in services too. They, in collaboration with hyperscalers can offer telecom infrastructure management, service management and low latency CDN services underscored by edge computing infrastructure.
Conclusion
Edge computing is the next big paradigm, enabling operational efficiency and enhanced productivity to enterprises leading to better customer experience and satisfaction. However, for all practical purposes it is still in its nascent stages and continues to evolve. Newer vendors, products and solutions are emerging regularly, and it is key to have a unifying set of standards and applications for deployment, onboarding and management before fully committing to it as a mainstream technology. Though we have not covered the economics of edge computing in this study, it is expected that the edge computing services market will generate several billion dollars in economic value and hence hold a significant influence and impact on IT budgets of enterprises. CIOs and IT managers will have to ensure they understand the costs and benefits, and are able to justify the investments needed to deploy edge computing in their enterprises.
About the Author: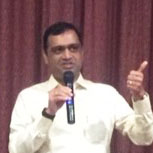 Mr. Bharath Poondivaradan
Associate Partner and Industry Leader – Electronics at IBM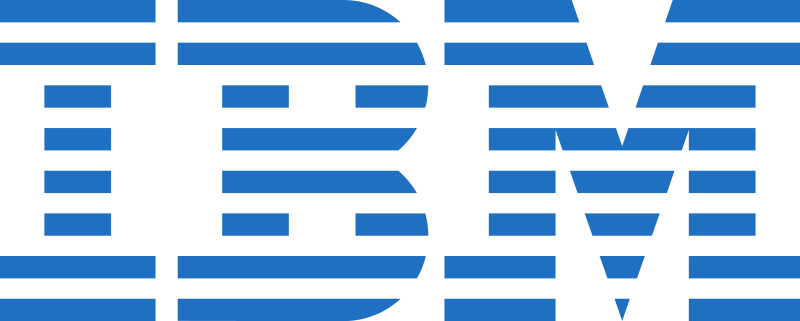 He is a Business Leader with a background in Application and Infrastructure Management Consulting. He currently lead the Electronics Industry in CIC India which consists of diverse teams supporting large  enterprise Clients spread geographically from Asia-Pacific to Europe and  North America.
He has a total experience of about 23 years in IT, of which the last 17  have been with IBM. Has been a consistent top performer and honoured  with several awards and recognitions for his contributions. His experience  spans industries like Electronics, Consumer Packaged Goods, Chemicals  and Petroleum, Industrial Products, and Pharma and Life Sciences, providing him the opportunity for growth and continuous learning. He has performed several technical and leadership roles, and recognized for his ability to connect with Client Business Leaders, deliver complex projects and turn around troubled engagements.
He has received the following Licences & Certifications
https://www.linkedin.com/in/bharath-poondivaradan-89316a3a/details/certifications/
He can be contacted at
E-mail : [email protected]
LinkedIn : bharath-poondivaradan