Industry 4.0 helps Manufacturing Companies  Accelerate their Sustainability Journey
The COVID-19 pandemic has fundamentally changed the way we work, and there's been a surge in demands for global businesses to act and run sustainably.
"Companies have accelerated the digitization of their customer and supply-chain interactions and their internal operations by three to four years.1″
How many companies have managed to create sustainable digital enterprises by putting people, the planet, and profit at the core of their digital transformation strategies?
Some companies believe they must implement sustainability at the sacrifice of profits, but innovative companies are figuring out how to integrate sustainability to increase profits and market share.
"Today's definite business need is to make sustainability profitable and profitability sustainable."

Today's Situation
Sustainability is the 3rd wave of Global Economic transformation. The move to net-zero carbon emissions is a focus for all businesses.
Investors, shareholders, consumers, and employees demand responsibly derived products and services with a smaller carbon footprint. Reducing global emissions, waste, and social injustice requires a full-lifecycle approach with enterprises at the forefront.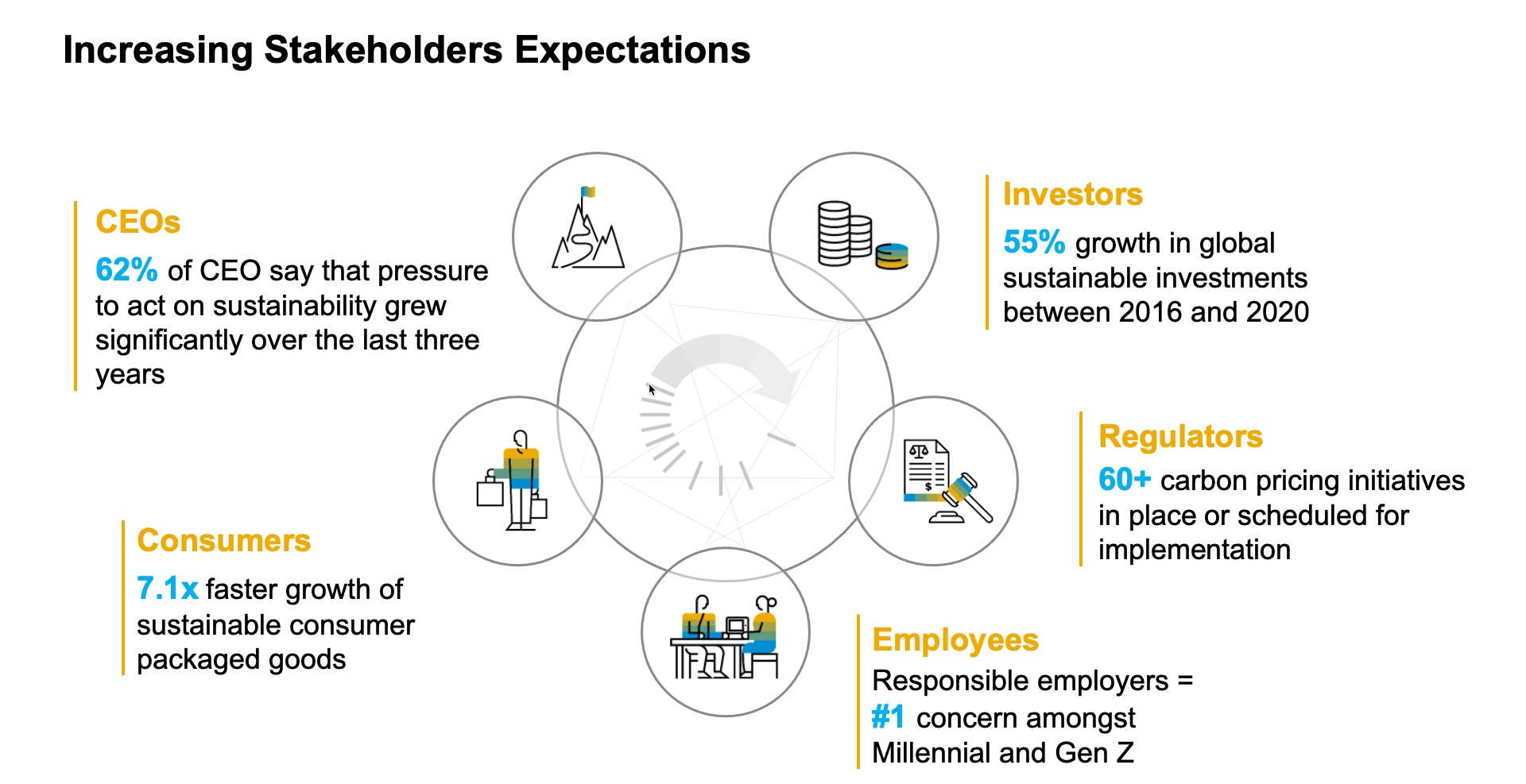 Where do global greenhouse gas emissions come from?
Global greenhouse gas emissions continue to rise when they need to be rapidly falling.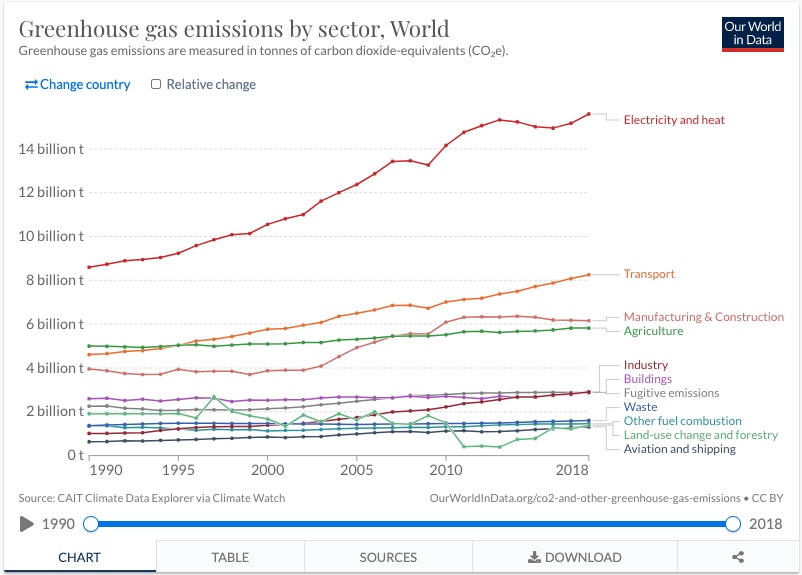 To effectively reduce emissions, we need to know where they are coming from – which sectors contribute the most? How can we use this understanding to develop effective solutions and mitigation strategies?
As per the "Emission by sector – Our World in Data" statistics,
"The manufacturing industry alone contributes 29.2% of the total greenhouse emission."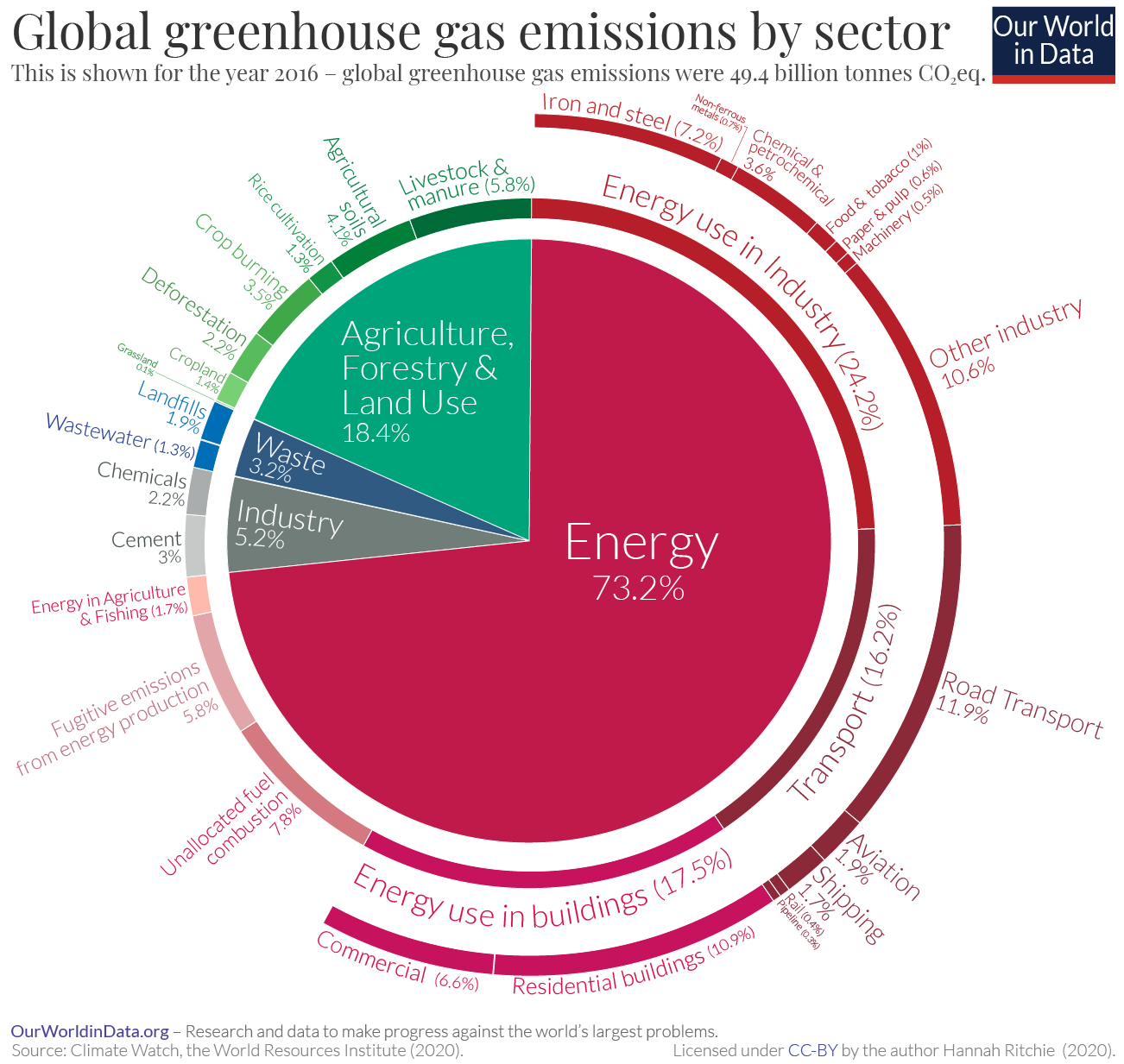 In 2021, SAP and Oxford Economics surveyed3 1000 supply chain decision-makers worldwide and across industries. As per the survey, the most significant opportunity for sustainability improvement lies in manufacturing processes. Executives expect to make the most progress in making manufacturing more sustainable over the next three years.
"As they get started, they should pay attention to visibility. Only about half of respondents have significant or complete visibility into any aspect of their manufacturing processes—including the use of toxic materials (54%), worker safety (46%), and sustainable sourcing of raw materials (50%)."
How Industry 4.0 helps the manufacturing companies in accelerating their sustainability Journey?
Sustainable manufacturing is the creation of manufactured products through economically-sound processes that minimize negative environmental impacts while conserving energy and natural resources. Sustainable manufacturing also enhances employee, community, and product safety.
Most manufacturers realize substantial financial and environmental benefits from sustainable business practices. This also helps companies to increase growth and global competitiveness.
"Industry 4.0 acts as an enabler to make the manufacturing companies achieve their sustainability goal quickly by improving operating efficiency, optimizing cost, eliminating sustainability issues right at the point of product design, and reducing the scope three emissions, 80-90% of your total emission."
As per the United Nations Industrial Development Organization (UNIDO) report2, Industry 4.0 promises improved methods of production and business models through new technologies, including process automation, augmented reality, AI/ML, and the Internet of Things, which could accelerate the deployment of renewable energy in manufacturing, reduce carbon emissions, optimize energy use, enhance productivity, and cost savings. Industry 4.0 initiatives are important because they make the supply-chain & manufacturing processes intelligent, boost energy efficiency, and reduce costs across the supply network.
"Industry 4.0 has a far more significant and broader impact. It is a pathway to sustainable development and can help companies meet their Sustainable Development Goals (SDGs)."
Here are a few Industry 4.0 best practices scenarios helping companies on their sustainability journey:
1. Sustainability control tower helps companies transform into intelligent and sustainable enterprises based on financial and environmental, social, and governance (ESG) indicators, allowing them to fully assess global impact both within their operations and across their business networks.
2. Design products that are recyclable and environmentally sustainable. As per McKinsey's recent report, Up to four-fifths of a product's lifetime emissions are determined by decisions made at the design stage.
3. Plan resources and inventories to reduce emissions and companies' overall environmental impact
4. Source materials that eliminate slave labor and ensure fair trade regulations
5. Optimize manufacturing processes to minimize adverse environmental impacts while conserving energy and natural resources and establishing safe working conditions
6. Operate assets and equipment in an energy-efficient manner that is safe for the environment and workforce
7. Deliver with logistics processes that optimize loads to reduce mileage and carbon footprint
8. Leverage the power of the network to support a circular economy
For more information on how SAP can help to accelerate your sustainability journey, please visit the following home page:
1. Enable resilient and sustainable supply chain management processes: Enable your company to stay resilient, agile, productive, and connected with our sustainable supply chain management software.
2. Experience SAP Industry 4.Now
3. Sustainable business solutions and services from SAP
References :
1 How COVID-19 has pushed companies over the technology tipping point—and transformed business forever.
3 The Sustainable Supply Chain Paradox Research 2021
About the Author: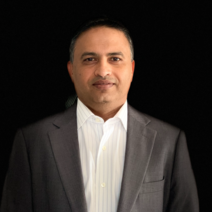 Mr. Satya Narayan Sahu
APJ Innovation Office
SAP Asia Pte Ltd,
Satya Narayan Sahu has over 20 years of software industry experience in Industry 4.0 Digital Supply Chain, Sustainability.
In the current role, Satya works with manufacturers, system integrators,and start-ups in the region to drive innovation in Industry 4.0.
Before this role, Satya has played various positions in product innovation and go-to-market of SAP's Industry 4.0 solution portfolio.
Satya has also co-authored two books on Manufacturing IoT – "Manufacturing Operations Management:"
"The Hitchhiker's Guide to Operations Management: ISA-95 best practices Book 1.0", and
"When Worlds Collide in Manufacturing Operations: ISA-95 Best Practices Book 2.0
He can be contacted at:
LinkedIn : satyansahu
Twitter : satyasahu