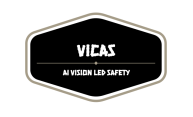 LivNSense (www.LivNSense.com) is a global technology venture based out of Bangalore, India and Chicago, USA in strategic collaboration with IoT ecosystem partners. Our Mission is to transform manufacturing industry with the power of Artificial Intelligence by leveraging novel technologies and innovation with focus on sustainability.

Background: Industry Problem
The Construction Industry poses a hazardous environment for construction workers where working conditions are unpredictable and the number of worker fatalities is the highest of all other sectors. The Challenges faced by Construction and Logistics Industry are many.

Heavy vehicles backing up account to over 36% of construction injuries, with over 60 billion USD spent on employee compensation every year due to blind zones. The hazards increase in congested areas where vehicles and heavy equipment are backing up all the time with workers in close proximity. The chances of accidents increase further due to the working environment in these industries – i.e. Noise, Dust and Low Lighting around the area which makes it difficult for driver and workers to see and be seen.

In addition to Blind Zone risks, the working conditions pose high risk and have the potential to cause accidents and can lead to severe consequences resulting in severe injuries or deaths. In construction industry, 47% of accidents are accounted due to contact with objects or equipment. EHS market for Construction industry is estimated to reach USD 14.09 billion by 2027 along with workers safety.

We at LivNSense have collaborated with ecosystem partners [Intel, MS Azure] to create VICAS™ (Vi-Ka-Sh)– AI-Vision Based Collision Avoidance System. An Edge to Cloud Based Platform to address the comprehensive safety needs of the industry.

About the Innovation:
VICAS is a comprehensive solution for improved safety compliance, reduced accident compensation and reduced insurance premiums. The objective of the solution is to provide comprehensive predictive safety solution with distributed edge and cloud based platform for avoiding work-site accidents. It uses an AI based self-learning approach to analyse data from cameras and sensors, and provide real time visual and acoustical warnings to drivers.
The solution can mitigate the risks during hazardous working conditions in the construction, mining and logistics industries at large – be it related to vehicle backing onto workers in a road construction scenario or workers in Blind zone or in constant close proximity to the heavy moving vehicles.

VICAS provides improved accuracy for proximity detection by using its patented AI-Vision based algorithms and predictive analytics for NEAR Hits/Misses by using data from the vehicles on-board computer and combining it with the data from GPS and gyro sensors on the vehicles.
This data is sent to MS Azure cloud platform and is analysed by our AI based platform, iSense4i™ to constantly evolve and provide with accurate predictive analytical solutions in the future.

This data can also be used for real time tracking of safety compliance of workers at the sites and its efficiency. In addition, the platform can benchmark the drivers safe driving compliance with predictive accidents warnings and create hazard map of the construction sites based on the data collected.

Uniqueness of Solution:
Most of the current products/solutions in the market are addressing safety use cases in stationary areas. ViCAS is a unique solution that can work on moving vehicles as well as stationary areas. The solution is agnostic of vehicles type and can integrate with existing in-vehicle cameras to address varied working conditions from construction to manufacturing plants area.
The patented AI and Machine vision led technologies can detect simultaneously with context based detection mechanism:
• People
• Machines
• PPEs and Safety Compliance
• Proximity detection
• Work Centric Behavior
• Predictive Safety Insights
Real Time Dashboards with Digital Twins
ViCAS salient features include Realtime Collision Avoidance detection, Context Detection and Workers Postures detection, Real time Worker Safety Gear detection with Onboard Visual/Audio alerts for drivers. It also provides Integrated Predictive Analytics for Near Hits/Misses and notifications for Safety Non-compliances with deep-dive predictive analytics. The solution support both Mobile and Web dashboards, On-board Screen & Acoustic alerts.
An example of real-time detection of partial human being behind the vehicle in construction areas: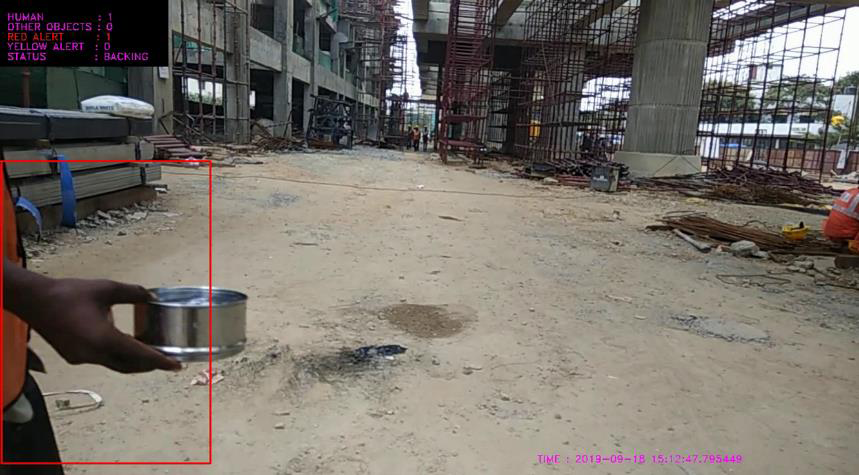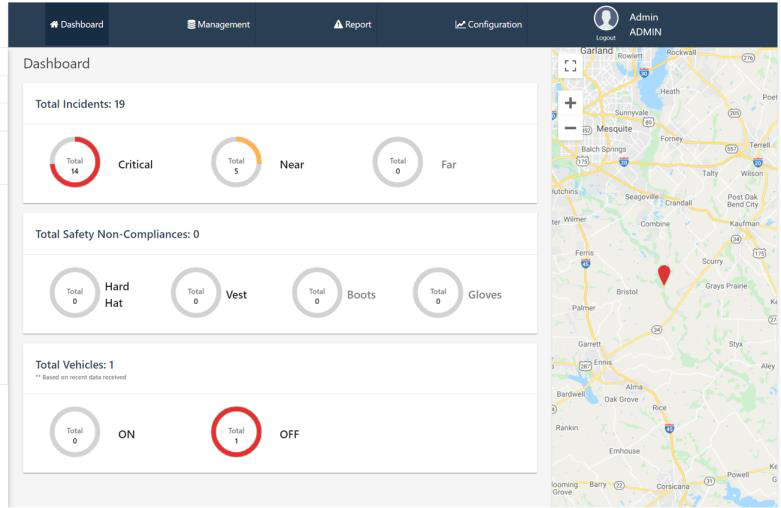 BUSINESS OUTCOMES :
• Reduce probability of accident per vehicles – For every $1 spent on accident prevention, companies can gain $3 as benefits.
• Achieve 100% safety compliance at work sites
• Improve Effective Equipment Utilization/Day by almost 50%
• Workers Productivity increased by 15-20%
About the Author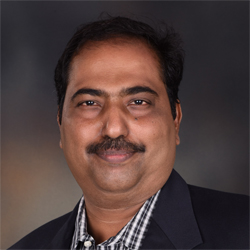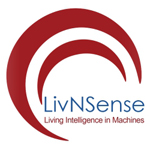 Mr. Avnish Kumar
Founder & CEO of
LivNSense Technologies Pvt. Ltd.




Mr. Avnish Kumar's Profile
Qualifications

MBA from University of Melbourne
Bachelor of Engineering from NIT, Durgapur
Certifications

Delivery Excellence from IIM, Bangalore
Business Leadership Program at Wipro Technologies
ITIL V3, Agile Scrum Master, PMP Certified
Highlights

Business and Technology Leader with extensive experience in IIOT, AI, AI-Vision, Cloud Engineering and Product R&D with successful track record of innovating "out of box" products.
Managed large engineering units across multi-geographies with a balance of organic & in-organic investments. Ability to shape & scale up Digital Engineering Business by creating value.
Adept in technology strategy, products development and product innovation in IoT & Emerging Technologies. Have led successful products form concept to launch and business scale – like Google TV, DigiSense, Cisco Kinetic IoT platform
Experience Snapshot

25 + years of domestic & overseas experience in the areas of Product Engineering, Technology CoEs, with a strong Hi-Tech, Automotive and Manufacturing domain background
Have driven Integrated Product, Platform teams and IT teams for global customers successfully.
Led large products business – 1000+ FTEs across the globe – ASPAC, EMEA and USA for a leading Japan based Hi-Tech Manufacturing and R&D company.
Exceptional skills in business requirement gathering, system analysis and design, project management, software development, and implementation
Handled key technology initiatives for highly complex and large volume transactional applications along with safety & security features
Skills Summary

Tools : VISIO, HTML, Rational, Clear Case, Clear Quest ,GIT Hub, Visual Source Safe, MS-Access, MS-SQL, Testing Tools
Domain : IIoT, Data Analytics, Data Science, Cloud, Consumer Devices, Medical Devices, Manufacturing, Automotive and HiTech domains
Programing languages : C, C++, Java, Python, R,
Operating System : Windows XP/2000/98/95, Windows NT 4.0., Linux
He can be contacted @ Mobile : +91 98451 61339 or Email : [email protected]
Also read my earlier article