This Article is an INDUSTRY 4.0 CSR Initiative to support the Agriculturists by Promoting "THENNEERA" a Product of a Farmer Producer Company  
Corporate world is full of challenges and leading a healthy entrepreneurial lifestyle is tough. Our lifestyle is heavily affected by the way we work, the place at which we work and the surrounding. The stress at the workplace can lead to some serious health problems which one should not ignore.
Stress is a severe growing matter in the corporate environment. In this competitive world, where everything is time-limited, workers are habitually under stress to accomplish tasks. This loss of equivalence among workplace is the source of persistent and severe stress. This is also viewed as one of the common circumstances in the etiology of hypertension in this world full of corporate lifestyle challenges.
Rates of burnout, anxiety, insomnia and depression have risen dramatically in the last two years. Helping employees cope up with these issues is no longer an option for employers, it's a necessity.

Many companies have customized wellness program having many healthy initiatives, which help the employees to maintain to be physically and mentally healthy. A wellness program includes several activities like sponsored exercise trainings, various sessions on counselling, diet, work-life balance, weight-loss competition, seminars on health and fitness, and so on. The wellness program may have financial incentives, gift cards etc to encourage employees to have a healthier lifestyle.
If you eat healthy, you will live a healthier life. A healthy living leads to healthy career and brings happiness. If you are not maintaining a healthy lifestyle, it will be adversely affecting your career.
So, We at INDUSTRY 4.0 humbly request the Corporate Leaders to consider THENNEERA a Natural Health Drink in their Diet Plans of their Companies.
BENEFITS of  "THENNEERA" : A Trusted & Natural Health Drink for the Corporate World
100 % Natural drink with the presence of minerals, amino acids, vitamins and antioxidants.
It is an instant energy provider and immense immune booster.
Zero alcohol and no preservatives.
It is a wholesome cool drink that helps improve our general health. Supplements iron and vitamin deficiency.
Thenneera is a health drink and can be considered as a functional food and nutraceuticals due to its immense nutritional properties. Can very well be used as an alternative to the aerated soft drinks.
It is a wholesome alternative sweetener that can be used in many recipes as a one-to-one replacement for white sugar or brown sugar.
The mellow caramel flavour is perfect in cookies, cakes and quick breads.
The nutrient rich sap has low Glycemic Index (GI of only 35) and hence diabetic friendly since very low amount of sugar is absorbed into the blood.
Plenty of Anti-Oxidants suitable for all ages
Instant Energy Provider
Immense Immune Booster
An Excellent Stress Reliever.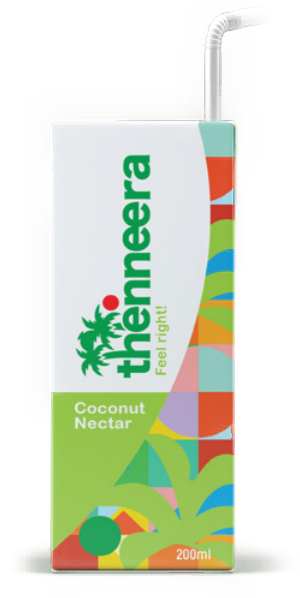 THENNEERA contains abundant quantities of Vitamins, Minerals and Antioxidants. It is a highly Energizing and an Excellent Immune Booster. Thenneera with its proven numerous nutrient values is an excellent health beverage and it is neither tender coconut water nor pathaneer. It is the nectar of the coconut tree.
PROCESS  OF "THENNEERA"  –  A DIVINE DRINK FROM COCONUT TREE
THENNEERA (Neera) is the sap collected hygienically from the spadix of coconut tree, chilled and tetra packed. The most important fact is that THENNEERA is a Divine Natural Drink with 100% Natural Extract without adding any preservatives and zero alcohol presence. It is the first of its kind in the world coming with modern technologies neatly packed in Tetra pack with the shelf life of six months.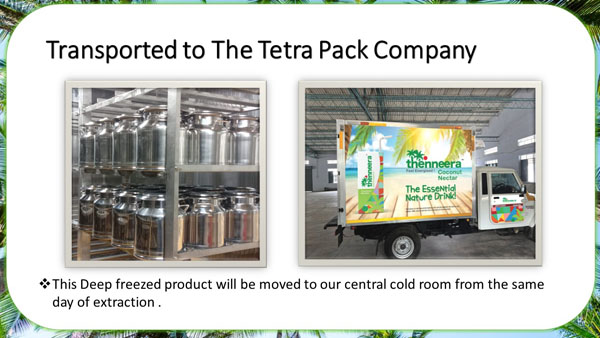 ABOUT THE COMPANY :
"THENNEERA" – the Essential Divine Natural Drink brought to you by Global Coconut Farmer Producer Company Limited (GCFPCL)
Mahatma Gandhiji believed that 'Neera' extracted from coconut palm can be produced extensively in India and can well be developed.
We the Global Coconut Farmers Producer Company Limited (GCFPCL) is a company registered under Farmer Producer Organisations (FPO) Act with 1200 farmers as its shareholders. Its main motto is to improve the livelihood of the farmers and to fetch increased income and benefits to them.
To achieve these, we follow Five Principles :
1. Adding standardized value to farm products.
2. Integrating farmers with consumers.
3. Assisting in processing, advertising and marketing.
4. Providing necessary training and technical assistance from the stage of production to the stage of sales and
5. Arranging equal distribution of profits.
A Sustainable Solution with a Larger Cause :
Today many farmers from various districts are showing keen interest to join our GCFPCL and request us to tap Neera from their farms. On an average we produce around 1000 litres of Thenneera (Neera) a day and plan to scale up the production once we tie-up with domestic and global markets.
We are also immensely thankful to Coconut Development Board, Kochi – a statutory body established under the Ministry of Agriculture, Government of India for rendering us all assistance from time to time and giving us all inputs whenever required.
It is high time that people realised the need for going to natural drinks and encouraging the farmers – backbone of our Indian economy. It will improve the livelihood of rural economy and encourage its sustainability.
For More Details on GCFPL Please Contact :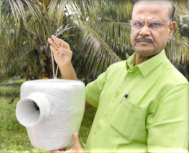 Shri. K. Balasubramanian
Managing Director,
Global Coconut Farmers Producer Company Limited (GCFPCL)
Email : [email protected]
WhatsApp : +9198410 96660
To Buy THENNEERA :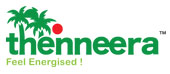 Call / WhatsApp : +91 – 91500 99960  or  +91 – 63856 19282
Social Media Contacts :
Facebook: https://www.facebook.com/Thenneera/
Instagram: https://www.instagram.com/thenneera/
Twitter: https://twitter.com/thenneera
LinkedIn: https://www.linkedin.com/company/thenneera
YouTube: https://www.youtube.com/channel/UCihEpdRI1F98oLfribdfznw
Edited & Compiled By: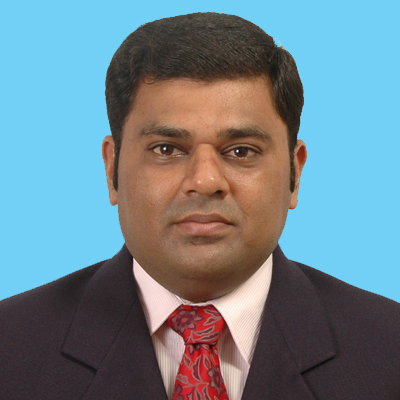 D.K. Karthikeyan
Editorial Director – INDUSTRY 4.0

Mobile : +91 – 98430 24566,+91 – 97860 12122.
Email : [email protected] / [email protected]
LinkedIn : https://www.linkedin.com/company/industry4o-com
Facebook : https://www.facebook.com/industrymagazine4.0
Twitter : https://twitter.com/Industry4o1
Website : www.industry4o.com
Also read the author's earlier articles :