EVENT REPORT ON 5TH EDITION OF DEFENCE INDIA START UP CHALLENGE (DISC 5) ROAD SHOW AND MoU EXCHANGE WITH NEW START UP COMPANIES
CODISSIA Defence Innovation and Atal Incubation Centre (CDIIC) organized a 5th Edition of Defence India Start-up Challenge (DISC 5) ROAD SHOW and MoU Exchange with new startup companies on 26th September 2021, virtually, at CODISSIA Board Room.
This is further to the launching of 5th edition of the Defence India Start-up Challenge (DISC 5) under Innovations for Defence Excellence (Idex) Defence Innovation Organisation (DIO) on 19th August 2021 by Hon'ble Defence Minister Shri Rajnath Singh, for achieving self-reliance and foster innovation and technology development in the defence and aerospace sectors.
Hon'ble Defence Minister listed out measures taken by the Ministry to promote innovation, such as including iDEX as a procurement avenue under the Defence Acquisition Procedure 2020, earmarking Rs. 1,000 crore for domestic procurement through iDEX for the financial year 2021-2022. He also approved a budget of Rs.498.80 crore for the next five years to support over 300 start-ups and foster innovation in defence and aerospace sectors. More details in this regard may please be referred in the Link – https://idex.gov.in.
Mr. M.V. Ramesh Babu, Director-CDIIC (President, CODISSIA) welcomed the participants. Mr.V.Sundaram, Director-CDIIC (Past President, CODISSIA) gave an opening remarks about the event and achievements made by CDIIC for the past two years.
Smt. Nidhi Bansal (Scientist-G), Director, Technology Development Fund, Defence R&D Organisation, Ministry of Defence, New Delhi participated virtually and delivered a key note address during the event and shared about the funding opportunities for start-ups and MSMEs under Technology Development Fund – DRDO.
Mr. M.V. Raja Sekhar, Director (R&D) of Navratna Defence PSU M/s. Bharat Electronics Ltd. (BEL), Bengaluru gave a Keynote Address. In his speech he mentioned about BEL's initiative for Atmanirbhar Bharat. Thirty five (35) problem statements were unveiled under DISC 5.0, out of which 13 problems were received from the Services and 22 problems received from Defence Public Sector Undertakings (DPSUs).
Mr. Sa. K. Vishnoo Prathap, Program Executive, Defence Innovation Organisation, from New Delhi participated and briefed about the problem statement.
DIO Board has appreciated CDIIC for taking proactive efforts towards Defence indigenization.
Dr. Ajay Kumar, Defence Secretary of India has instructed all DPSU's to share the indigenization list to CDIIC within a period of 10 days and finalise products to be developed under Defence Innovation Hub (CDIIC)
CDIIC will work with DIO and all its partner incubators of iDex and DRDO – TDF to provide necessary support to MSMEs and Start-ups for indigenisation.
During the event, four (4) start-up companies viz. M/s. Dataspire Technologies Private Limited, Coimbatore, (Product: Data Security), M/s. Edgeforce Solutions Private Limited, Hyderabad, (Product: Anti Drone Systems) M/s. Mano Aircraft Private Limited, Coimbatore (Product: Trainer Aircraft Design) and M/s. Vellon Space Private Limited, Madurai, (Product: Micro Nano satellite launch) have signed Incubation Agreement with CDIIC and exchanged Memorandum of Understanding between them.
Video presentation on DISC 5.0 was also given.
CDIIC, Defence Research Development Organisation (DRDO) – Technology Development Fund (TDF), Bharat Electronics Limited (BEL) and Defence Innovation Organisation (DIO) has agreed to work together towards transforming Coimbatore into a Defence Manufacturing Hub.
MSME industries, Startup Companies, Principals from Engineering Colleges and Incubation Managers of Institutions took part in the Event virtually.
Mr. M. Karthikeyan, Hon. Secretary, CODISSIA thanked everybody for participating in the event.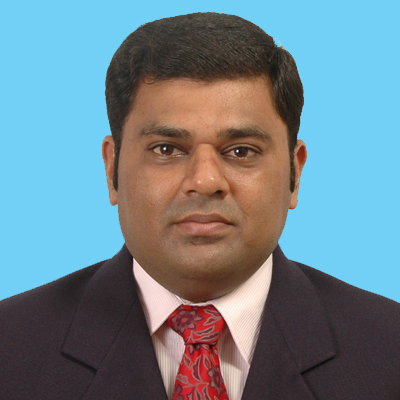 Compiled by Mr. D.K. Karthikeyan – Editorial Director, Industry4o.com.
He can be contacted @ [email protected] / [email protected] Mobile : +91 98430 24566 / +91 97860 12122
Also read CODISSIA's earlier article