Six Powerful Reasons Manufacturing Units Everywhere Are Investing In Field Services Management Platforms
Manufacturing companies across the globe face the twin challenges of creating an exceptional product and meeting the high customer demands. The key to overcoming these hurdles lies in efficient field service management that streamlines the workflows of service technicians and ensures critical asset management.
For this reason, companies are now investing in sophisticated field service management platforms that alleviate the inefficiencies of conventional field services. These automated software have been garnering appreciation of many manufacturing units in recent years. The fact that the global field service management is expected to reach USD 7.09 billion by 2028 from 2.59 billion in 2019 is a testament to its growing popularity.
So, what are field service management platforms and why is the manufacturing industry investing in them? Let's delve into the article and unravel the answers to these questions.
What are Field Service Management Platforms?
Various studies have a proven record that around 89% of the customers look for modernized technology for a remarkable customer experience and are willing to pay premium prices for the same. With the advent of interconnected technologies, manufacturers can satisfy the customer's rightful cravings for proficient and on-time services.
Field service management platforms help companies automate the field operations that involve a gamut of services. FSM software is a SaaS-based system designed to track all of your field operations and help field technicians access the important information and connect with other business processes like CRM on the go.
Why are Manufacturing Units investing in FSM platforms?
Technology has reformed business processes and field services are no exception. From handling customer service requests to inventory management to the allocation of human resources, field service management software has helped the manufacturers achieve all-around efficiency in managing their field operations.
One notable example is the growth of Muller Martini, a Swiss paper printing equipment manufacturer. The company witnessed a whopping 60% faster distribution process and 54% increase in efficiency when it integrated the FSM platform into its ERP system.
To underline the importance of FSM platforms, here are the six reasons why an increasing number of manufacturing units are investing in this product of digitization:
1. Optimizes human workforce
Managing a team of service professionals can be a daunting task. Not every technician is skilled to tackle every customer request. With the automated allocation of human resources, the service team can be divided into manageable groups and segregated based on their field of expertise.
This increases the rate of service request completion and triggers customer satisfaction as the best skill is sent to resolve their issue.
2. Improves monitoring of field process
From managing inventory and streamlining the supply chain to ensure seamless repair work to update and report management of pending and completed customer requests, a lot goes around the field process services.
With FSM, field managers can monitor all of the complex processes remotely and provide appropriate solutions to on-site technicians when required. This ensures minimal error and high accuracy that eventually leads to a quick response to a customer request.
3. Enables predictive maintenance
Almost 73% of the field service firms have already incorporated the IoT. The technicians may use the data from the IoT processes and predict any maintenance work required at the customer site and prevent a possible machinery failure. This can also be used to trigger automated intelligent scheduling of repairs and dispatching of field services.
4. Minimizes training costs
Most FSM Software has a built-in performance analysis software for each of the field technicians that helps in providing personalized training to bring the true potential out of each employee.
Tracking the performance gives a holistic idea about each of the employees so you invest your money and time in training your workforce to become the best at what they are good at.
5. Reduces inventory management costs
A 2017 study revealed that having enough stocks reduces inventory management costs by at least 10%. With the power of automated FSM software, all the inventory information is available up to date in one place.
Companies can make fair decisions and bring in field service supplies like spare parts of their products, as and when needed, without over or under stocking the inventory.
6. Enables real-time data-driven services
Manufacturing units outshine their competitors by creating an eccentric customer strategy. With FSM software, they have better access to real-time data. All the work logs, reports, and other real-time data-driven services are automated to ensure a high first-time fix rate.
This assures the company of increased revenue, as responsive and quick customer service is what lures in more consumers.
To summarize,
The traditional pen-paper approach of handling field operations paves way for human error, miscommunication, mishandling of products, and delay in responding to customer requests. Field service being a 68% contributor to the customer service contributor, the importance of automating the tasks can not be overlooked.
As the digital era seemingly progresses at a lightning-fast speed, now is the right time for the manufacturing units to invest in the best field service management platforms.
About the Author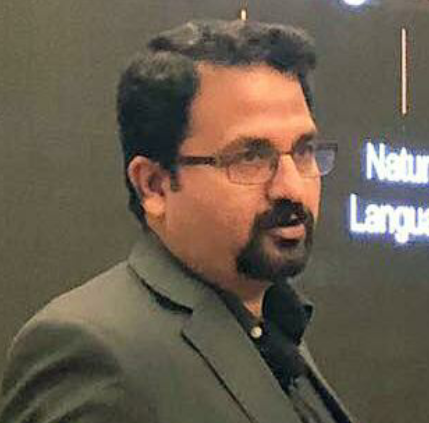 Mr. Vishal Nair
Co founder – Code Xperts (www.codexperts.co.in)
Vice President Business and Technology – CodeValue Technologies (www.codevalue.in)

He can be contacted @
Email : [email protected] or [email protected] Mobile : +91-96268 52558
Also read my earlier articles