Export business is something which many MSME organizations have aspired to do, due to the potential of higher profit margins, timely scheduled payments, incentives and concessions from the Government, etc. However, many of the earliest Indian suppliers have failed, primarily because they haven't been able to maintain the two important factors in this business – Quality & Timely Delivery. This has resulted in a bad image for Indian manufacturers in the Global market. This article aims to provide certain imperative guidelines for MSMEs to realize the correct operation strategy to function as a reputed exporter.
There can be many reasons why an export business at a MSME might not be successful even with sufficient market demand. The prominent reasons include inconsistent delivery, lower than expected output quality, process or infrastructure bottlenecks, inadequate trade information, financial limitations, etc. So, let us see how these can be managed to enable the MSME to successfully navigate its export operation. The following lists down the ABCD of a successful export business.
A – ANTICIPATE ALTERNATIVES
There are situations where the MSME faces bottlenecks in its input supply chain, which can in turn lead to output shortages. It is always wise to identify alternate sources of raw materials, suppliers, or subcontractors as a contingency plan during the preliminary project stage itself, as these dependencies can affect one's deliverables and also impact their costs. So it is wise to always consider one's alternate sources upfront, instead of running around at crucial moments when unforeseen bottlenecks arise in their supply chain.
Validation of the product by the customer in their lab will be an added advantage. So as part of the Anticipate Alternatives strategy, it would be beneficial if one could push for the Initial Testing and Validation burden to the customer's account during the negotiation stage itself. This would ensure that one is able to offset some of the cost and possible bottlenecks from their operation.
B – BEST BUSINESS PRACTICES
Procrastinating on decision making is one of the major causes of delays in any business operations. Many organizations tend to do this, and when the timeline gets critical, many corners have to be cut to meet the deadline (for example: deviation in Proto sample, testing, design validation, infrastructure, etc) leading to a substandard output and a loss of reputation for the Indian Manufacturing skill set. Hence, it is vital that the milestone wise timelines for the export business are documented in detail like a project management process, listing the following stages for each activity – Planning, Initiation, Execution, Monitoring and Closing. This process should be robustly driven by management objectives.
In some instances, some of the organizations might be cutting costs in infrastructure, automation, packaging, transport and handling requirements in spite of having gotten a good rate from their global client, to maximize their profits. Ultimately, this will lead to consequential failures in meeting with the customer's expectations.
So, having a management-driven best practice and ethical work style incorporated into the organization's operation while investing suitably in the right manpower that is aligned in knowledge and attitude to the management's vision will definitely provide dividends to the organization in the long run.
C – COST ANALYSIS
Many a time, as the project progresses, the exporter realizes that there are cost overruns due to incorrectly finalized quotes submitted by him/her. This leads to needless complications arising in business relations.
While bidding for any business, all the factors that add cost to the quality or quantity deliverables of the product have to be analysed. Every conceivable factor has to be taken into account – be it in Infrastructure, Equipment, Tooling, Fixtures, Manpower, Automation, Utilities, Testing, Financial, Technology, Logistics, Statutory, etc, to ensure that one's quoted value covers all their expenses. Simultaneously, it is vital that one evaluates how to become cost effective in all these factors to ensure that their quote is competitive. The objective is to ensure that one is able to optimize costs while still delivering the expected consistency in product quality and quantity.
Another important factor in export business that affects a MSME's revenue is the currency exchange value volatility. Hence, it is pertinent to ensure that a price revision clause is incorporated in one's price contract that comes into effect whenever there is a defined % shift from the considered base currency exchange value.
D – DUE DILIGENCE
One cannot forget the most important characteristic of any business operation – ensuring that the project is thoroughly evaluated in order to identify the dependencies for successful output.
There are known situations wherein certain products exported from India have to undergo product tests in certain overseas labs. There are situations where due to incorrect technology/infrastructure upgrades at the exporter's end, the overall process time becomes higher. This reduces the potential for improved earnings.
Every MSME should therefore do its due diligence at the start of each project in identifying the most efficient and productive process and realizing the scope of infrastructure requirement (man/machine/support), for financial budgeting by ensuring that the cost impact at every source is captured, for output quality determination in ensuring that all validation/certification/testing requirements are adhered to as per the defined scope.
These are the principles of a successful export business operation, as simple as ABCD. While one can take all necessary precautions to effect a good supply, sometimes there might be events that come as a shock adding a huge unexpected cost burden due to some consequential product failure at the customer's end. So as a matter of business prudence, it would also be wise if one can insure their operation by taking a cover for an appropriate value. The cost of this insurance premium should also be considered in one's costing worksheet, so that their margins are not affected.
To conclude, it is recommended that every businessman should develop the foresight to anticipate bottlenecks, by incorporating best business practices in their organization to ensure cost effectiveness in their operation through diligent analysis of each and every project. This would definitely help them in their endeavor to supply quality products in a timely manner. These guidelines will hopefully help aspiring MSMEs to achieve their goal of being a successful exporter.
About the Author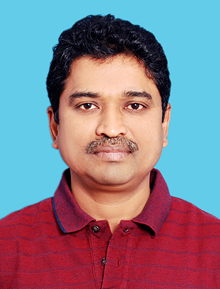 Mr. NELSON VETHAMANICKOM is a Mechanical Engineer with three decades of experience in the field of manufacturing. His intrinsic entrepreneurial spirit made him take the plunge to start off on his own at a very early age itself and he has promoted three successful ventures so far. As the CEO of Liason Inc., he has been instrumental in building its top-notch infrastructure and highly skilled team through his insights on Quality and Efficient production methodology. Liason Inc has World Class Capabilities to effectively deliver high precision, defect free products with 3 micron accuracy level and also the expertise to provide solutions to most challenging manufacturing needs with the technical competency to design, develop and install cost effective Special Purpose Machines.  They export their products to USA, Mexico, Spain, Malaysia & China. Some of their clients are renowned automotive ancillary brand names such as ZF, Rane ,TRW, Valeo , Renault Nissan , Hanon , Turbo Energy Ltd, MAHLE and their products get used in Global automotive brands like Ford, BMW, GM Hyundai, and Suzuki. With his methodical understanding, Nelson has provided the vision, strategy and direction to create future ready infrastructure for Liason Inc to meet the demands of his Global clients. To get to know more about him or Liason Inc, you may contact [email protected] or +91 – 9443336965.