8 reasons to digitize your factory
The Why?
Based on the many successful projects completed in the manufacturing sector, over the past 25 years, my estimation is that normally, a manufacturing company that has implemented an MES software, in accordance with international standards, can save on an average, from 2% to 5% every year and benefit a quick ROI that usually is around a year and a maximum of 18 monthsdepending on the involvement of a dedicated customer teamassigned to this specifically.
Furthermore, if you take into account the advent of Software as a Service (Saas), the cost of implementingyour Smart Factory can be included in the operating expenses (OPEX), instead of capital expenditures (CAPEX).
The former (OPEX) is classified as the daily necessary expenses of a company as part of those activities that generate revenue in the company. Simply put, OPEX groups are all the costs incurred in the daily running of the production unit.
So why is it important to point out this difference between CAPEX and OPEX whenconsidering purchasing an MES software for your future digital factory?
To understand this, it is important to know the difference between capital expenditure and operating expenditure from the business angle of running a production unit.
Capital Expenses (CAPEX) are the main long-term costs, considered physical assets such as buildings, equipment, machinery and vehicles, while Operational Expenses (OPEX) are considered the daily expenses necessary to run a business.
Therefore, unlike CAPEX, OPEX operating expenses are fully tax deductible in the year in which they are made.In addition to tax-deduction, MES software can also offer other significant benefits.
The Reason
Based on the numerous MES already projects in the manufacturing and studies conducted by independent bodies like MESA it is possible to find 8 essential benefits that the MES software has been able to offer on average to any factory in which it has been implemented:
1. – 40% reduction in cycle times
2. – 90% reduction in data entry
3. – 30% WIP reduction
4. – 75% production paperwork
5. – 25% reduction in delivery times
6. – 28% reduction in non-conformities
7. – 30% efficiency improvement
8. – 40% quality improvement
Implementing an MES forms a compelling list of very real advantages for Digitization and an important tool for opening up Industry 4.0 in your organization. The solutions are constantly growing, and every year after year an MES software will bring consistent added value to the factories.
Through expert consultants, it's now possible to easily obtain these tangible benefits for your brand-new smart factory, in order to remain competitive in the market, in view of the near future!
About the Author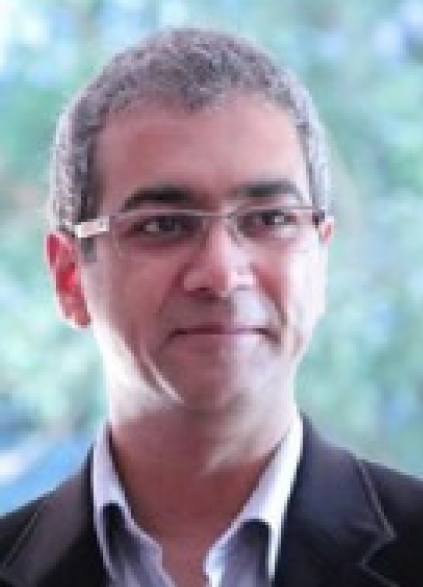 Mr. Mihir Gangoly,  
Technology Innovator & Founder,
PROTOCOL AUTOMATION TECHNOLOGIES PVT. LTD.
He is a successful Visionary & Entrepreneur with over 26 years of industry experience. He was the first to bring open industrial technologies like OPC (OLE for Process Control) in 2003 and since then has been propagating it by bringing in professional based training services in this area. He is a pioneer in bringing IoT in India way back in 2010 when IoT was just a concept.
Mihir has been successfully implementing unique concepts of automation in various industries like steel, food and discrete manufacturing and some of the most innovative technologies have been adopted by companies like
ITC Foods – Bingo Chips – helped to increase the OEE (Overall Equipment Efficiency) of 4 lines by integrating varied machines and departments.
Tata Cummins – Created an Online Truck Engine Line Management system which picks data from the line and creates an online Manufacturing Execution System to help optimize speed and trouble shoot issues during the manufacturing process.
Bhabha Atomic Research Centre (BARC) – Provided redundant open system SCADA software which could populate 10000 points every second.
Punjab State Electricity Board – Remote monitoring of 650 Sub Station throughout the state using GPRS technologies.
Madhya Pradesh State Electricity & West Bengal State Electricity – Meter Data Acquisition Systems using IoT GPRS technologies.
He was recognized by International Association of Business Leaders as a leader in bringing low cost software automation technologies to SMEs.
He can be reached at [email protected] or +91-9341235828