Digital Business Transformation with EMI Suite 4.0 :
A Step Towards Efficiency and Competitiveness
In an increasingly connected and technologically advanced world, digitalization has become a fundamental tool for the success and survival of companies in all sectors. Proper digitization of business processes optimizes efficiency internally and enables better adaptation to changing market demands and increased competitiveness in the global landscape.

One solution that stands out in this area is EMI Suite 4.0, a comprehensive suite of tools designed to drive the digital transformation of companies and take their operations to the next level.
The Importance of Enterprise Digitalisation
Digitalization is not just a trend, it is a necessity in today's business world. Companies that do not adapt and adopt digital technologies effectively run the risk of being left behind in an era of constant innovation and technological evolution. Digitalization is not just about implementing new technologies, but about reimagining and optimizing processes, improving internal and external collaboration, and delivering a superior customer experience.
Well-planned digitization can lead to greater agility, operational efficiency and data-driven decision-making, which in turn translates into a competitive advantage in an ever-changing market. In addition, digitization can reduce costs, minimize errors and increase quality, allowing companies to focus on their core value proposition.
EMI Suite 4.0: The End-to-End Solution for Digital Transformation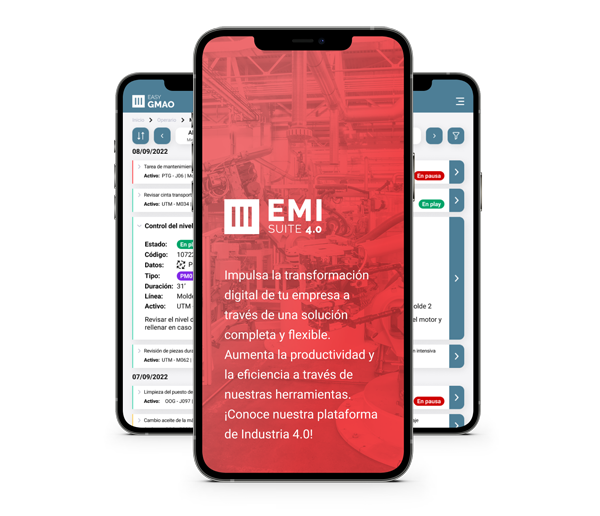 In this context, EMI Suite 4.0 emerges as a leading solution for companies looking to take full advantage of the benefits of digitalization. This suite offers a comprehensive set of modules designed to address different aspects of industrial operation, enabling end-to-end digitization ranging from visual monitoring to intelligent industry planning.
1. Visual Tracking: This module enables real-time visual tracking of industrial processes, providing accurate and detailed visibility of ongoing operations. The ability to visually monitor and analyze workflows enables informed and rapid decision making, improving efficiency and reducing response times.
2. Easy GMAO (Computer Aided Maintenance Management): Efficient asset and maintenance management is essential for operational continuity. This module facilitates the planning and monitoring of equipment and asset maintenance, minimizing unplanned downtime and extending asset life.
3. Digital People: Effective team collaboration is crucial for business success. It helps you to promote real-time communication and collaboration between team members, improving coordination and joint decision-making.
4. Smart Quality: Ensuring product quality is essential for customer satisfaction. It enables comprehensive quality monitoring and control throughout the entire production process, identifying deviations and optimizing quality standards.
5. Smart Industry Planner: Planning is the basis of an efficient operation. Through the use of artificial intelligence, it optimizes production planning, minimizing costs and delivery times while maximizing resource utilization.
6. My Factory: Visibility of the factory as a whole is essential for strategic decision making. It provides an overview of the factory, enabling holistic monitoring and analysis.
7. Fast Monitoring: Agile decision-making is crucial in an ever-changing business environment. A real-time dashboard monitors and analyzes key data, facilitating a rapid response to ongoing events.
Ultimately, digitizing a company is a necessary step to thrive in today's business environment. EMI Suite 4.0 presents itself as a complete and versatile solution covering multiple aspects of industrial operations. By providing tools that address everything from visual tracking to intelligent industry planning, EMI Suite 4.0 empowers companies to achieve a successful digital transformation. The suite not only optimize operational efficiency, but also enables more agile adaptation to market demands and a lasting competitive advantage in a digitally driven world.
Click here to download EMI Suite 4.0 – Presentation
For EMI Suite 4.0 Colloboration Contact :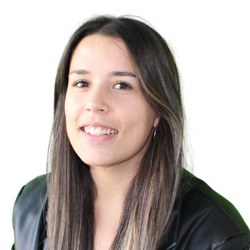 Ms. Maialen Calderón Duñabeitia
Marketing and Communication Manager
SOINCON-EMI Suite 4.0

For more details about EMI Suite 4.0 :
Please Email to : [email protected]
Explore EMI Suite 4.0 Products @ https://emisuite.es/
EMI Suite 4.0 Social Media Contacts :
Contact Address :
SOINCON – Tecnología y software para la industria
Centro de Negocios Guarnizo, 72A, 208, 39611 Guarnizo, Cantabria, Spain.