Chief Innovation Officer vs Chief Information Officer
According to McKinsey & Company, 84% of business executives believe that innovation is essential to growth. Although innovation isn't new, its formality as a part of organizational strategy is on the rise!  However, only 43% of corporations have what experts consider a well-defined process for innovation, according to the research firm CB Insights.

My favorite definition of innovation is the "practical implementation of ideas that result in the introduction of new goods or services or improvements in the way goods or services are offered."
To effectively innovate you need a culture of innovation, where you foster an environment that encourages all employees to share creative ideas and solutions. Ideally, you would want to have a single person at the helm, like a Chief Innovation Officer, that helps develop the processes, clear the roadblocks, and build the culture of innovation.
The role of "Chief Innovation Officer" was first publicly introduced in 1998 in the book 𝐹𝑜𝑢𝑟𝑡ℎ 𝐺𝑒𝑛𝑒𝑟𝑎𝑡𝑖𝑜𝑛 𝑅&𝐷, yet 24 years later it is estimated that only around 30% of Fortune 500 companies currently have the Chief Innovation Officer as a formal role. (Source: https://lnkd.in/ewH9cBXB)
This may be why IDC in 2019 predicted that 40% of Chief Information Officers (CIOs) will be co-leading the innovation process in organizations by 2022. Do you think we got there?
In absence of a "Chief Innovation Officer" role, these functional responsibilities typically fall on the shoulders of the CIO. This means the CIO is no longer focusing on just managing information systems, data systems, and knowledge systems. Now, the role is about driving innovation by accelerating all the other functions of the company through integrated technologies.
Who is leading innovation at your company? And how do you integrate innovation into your business processes?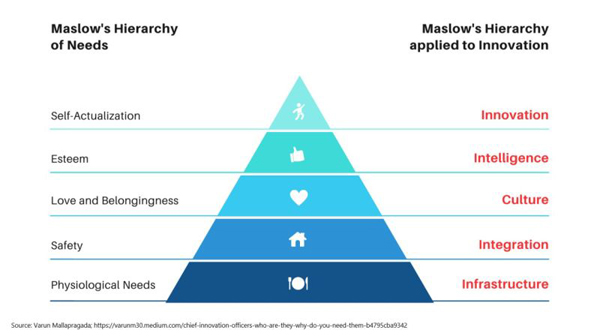 Graphic source and more info:
https://lnkd.in/erBgDMdT
About the Author :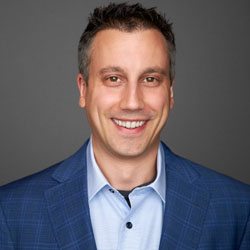 Mr. Jeff Winter
Industry Executive, Manufacturing

Jeff Winter is an Industry 4.0 & Digital Transformation Enthusiast | Business Strategist | Avid Storyteller | Tech Geek | Public Speaker
Jeff Winter is an Industry Executive for Manufacturing with Microsoft where he acts as an industry advisor helping manufacturers across the US digitally transform at scale. With over 15 years of experience working for different industrial automation product and solution providers, Jeff has a unique ability to simplify and communicate complex concepts to a wide range of audiences, educating and inspiring people from the shop floor up to the executive board room.  As part of his experience, Jeff is also very active in the community of Industry 4.0. 
Jeff is a part of the International Board of Directors for MESA (Manufacturing Enterprise Solutions Association), he is in the leadership committee for the Smart Manufacturing & IIoT Division of ISA (International Society of Automation), he is a U.S. registered expert for IEC (International Electrotechnical Commission) as a member of TC 65, and also part of Purdue University's Smart Manufacturing Advisory Board.
Mr. Jeff is Accorded with following Honors & Awards :
https://www.linkedin.com/in/jeffreyrwinter/details/honors/
Mr. Jeff Winter is Bestowed with the following Licenses & Certifications :
https://www.linkedin.com/in/jeffreyrwinter/details/certifications/
Mr. Jeff is Volunteering in the following International Industry Associations & Institutions :
https://www.linkedin.com/in/jeffreyrwinter/details/volunteering-experiences/
He can be contacted at :
Email : [email protected]
LinkedIn : https://www.linkedin.com/in/jeffreyrwinter/
Also read his earlier Articles :