HANDBOOK ON IMPLEMENTATION OF DIGITAL TRANSFORMATION FOR ENTERPRISES – A SYNOPSIS
Our world today is increasingly going digital, and so are businesses. New digital technologies, from smartphones and GPS systems to AI and Digital Twins in Industrie 4.0 have rendered the business world of today unrecognisable from one of the early 2000's. Having an online presence is now a strategic resource for firms; for consumers, markets are increasingly digital; and supply chain systems have undergone redesign to accrue value out of these new changes. According to recent statistics, over 91% of companies across the globe have either already adopted a digital-first business strategy, or plan to do so in the forthcoming future. Whether it be a new startup or an incumbent firm, companies who can leverage digital technologies have the potential to disrupt the business models of yesteryears. As such, digital transformation has come about as a critical strategic action for companies who aspire to remain relevant in today's disruptive era, and to grow or sustain their competitive advantage.

Despite the unanimous prioritization, over 70% of companies fail to achieve their desired digital transformations results. Even more successful firms like GE, Ford, and Proctor & Gamble have suffered from digital transformation failures. Despite the alarming statistics, the fact hasn't changed that such … strategic actions are critical for the future of companies across almost every industry. The world today is no longer where the real value of a business is just about numbers on the balance sheet or of physical assets. Data has come about the new oil, and digital assets have come about as the new currency of market differentiation. Even Enterprise Resource Planning (ERP) systems, which formerly drew on structured data, now make use of analytical capabilities to help firms sustain their competitive advantage. Competitive differentiation for firms can also emerge from coupling digital capabilities with powerful technological infrastructure. The fusion of business and technology has the potential to be the next big move for businesses ushering in the new order – a hybrid approach to business as lines blur between functions, markets, and workplaces.
As the second fastest growing digital economy in the world, India is on the path to becoming a $5 trillion digital economy by 2025. With more than 1.2 billion telecommunication subscribers and more than 830 million internet subscribers, India hosts the second largest telecommunication market in the world. With the BharatNet project linking villages across the country with fibre optic technologies, it holds the potential to bring high speed internet access to the population. The path-breaking digital initiatives of the Government of India holds tremendous potential to spur entrepreneurship, increase India's global competitiveness, and meet the nation's goal of 'Growth for All'. The three-pronged strategy thrust a digital backbone for the country, platforms, and portals to improve access to government services, and open "stacks" to work as a catalyst for developing ecosystems.
The National Strategy for Artificial Intelligence (NSAI) has highlighted the potential of Artificial Intelligence (AI) in boosting India's annual growth rate by 1.3 percentage points by 2035 and has identified priority sectors for the deployment of AI with Government's support. Promotion of research, skilling, and re-skilling of the workforce, facilitating adoption of AI solutions, and development of guidelines for 'Responsible AI' are the key focus areas of Government of India's digitization plans. Creation of the Unified Payments Interface (UPI), an underlying infrastructure for payments has fueled India's digital payments revolution. There has been a structural shift, and as of 2022, there has been a quantum jump in the number of transactions which are completed online. The movement has been fueled by Information Technology, which has grown from a backend support to being the backbone of the nation's innovation and progress. Today, IT departments shape the way we work, learn, shop, and live.
The Covid-19 pandemic has furthermore accelerated the adoption of digital technologies and has resulted in an irreversible shift of companies having to adapt to remote working styles during the pandemic restrictions. Two years and two lockdowns later, the concept of a hybrid workplace has become the new reality. Companies across industries, from energy to real estate to banking, are attempting to integrate the old and new world learnings to build a robust hybrid approach. Driven by agile management, companies are placing the enterprise in a better stead from a continuity perspective in the case of black swan events like the pandemic. They are increasingly realising that people, process and technology need to work in an integrated way.
Companies across industries are increasingly using digital transformation exercises to drive business transformation. For example, platform firms have resorted to using an omni-channel approach, which allows companies to work with large ecosystems outside their traditional partners (e.g. Uber, Rapido, Flipkart, Swiggy, and Dunzo to fulfil orders). During the pandemic, Spencers, the pan-India retail chain, faced a significant drop in footfall across its 162 stores. In the pre-pandemic phase, 98% of sales for Spencers originated from stores, while a mere 2% came from other channels. Now, post the pandemic, non-store sales have reached a robust 15% of total sales, signalling over a 7-fold increase. In the BFSI sector, Edelweiss Asset Management, driven by technology adoption practices, came out on top as the fastest growing mutual fund of 2021.
In the era of changing user tastes and behaviours disrupting businesses, firms are adopting digitization strategies. However, firms need to be cognizant of the social and economic risks arising out of digitization practices. To mitigate the risks associated with such technologies, 'Responsible AI' has been promulgated as the strategic approach. A Responsible AI program is the comprehensive set of policies, standards, roles, processes, tools, training, and other elements that are put in place across an organisation to ensure that all AI systems are designed, developed, deployed, and used in a responsible manner. New disruptive technologies like 'Voice AI' have the capacity to reduce immense pressure on the system by increasing efficiency, reducing time, and customising service offerings like healthcare needs, safety and critical support, entertainment, education and training, etc.
Understanding consumer behaviour, choices, and preferences is critical to businesses, and being able to use such data in a productive manner is important for firms. There is now a driving imperative for IT to shift from managing data storage to unleashing the power of data to improve customer offerings and customer services, as well as increase the productivity and efficiency of business processes. It benefits not only the curation of appropriate products, but also in raising the productivity of workforces by 25-30%, as organisations are able to better predict the kind of product or service they should be offering to customers.
However, with data gaining its significance as a strategic resource, ransomware has become a big threat, and data protection is an important component of IT planning and architecture. Data is collected across edge, core, and cloud. The objective of all the data managers and data innovators today is to get access to data in real-time and understand the context of the data.
Common Pitfalls with Digital Transformation in Organizations
Not Engaging with People: Successful digital transformations require buy-in from employees and stakeholders. Getting highly engaged employees requires changing the perception of the people by making them aware of exactly how to use the new solution to their advantage.
Not Being Clear on the Goal: When goals are confusing or lack clarity, projects fail. The leaders need to have clarity about the objectives and the process of implementation to drive the project in successful ways.
Starting with Technology: The buzz surrounding emerging technologies has the potential to cloud the decision-making process. Instead of focussing on the technology, decision-makers need to focus on the goal of the digital transformation process to fulfilling business requirements.
Not Approaching it the Right Way: The best practices are known as best practices for a reason: they help achieve results smoothly and efficiently, and are grounded in evidence. Reinventing the wheel while attempting digital transformation lead to employees turning against the project early on, stakeholders lacking confidence in the benefits, and capital investment being wasted
Not Being Able to Measure Success: A vital element of any successful project is both about measuring the success as well as knowing when to stop. Ideas and ambitions are great, but unless there are metrics both to achieve them and for knowing when to stop, there are chances of losing sight of the value one adds through the digital transformation initiatives.
About the Handbook
The Handbook on Implementation of Digital Transformation for Enterprises is meant for business management professionals to get a comprehensive overview about the digital transformation journey. By drawing from case studies, the handbook presents insights about the digital transformation process in a stepwise manner. From presenting the key concepts of digital technologies in today's world, to reviewing the best implementation practices, the book highlights the approaches, techniques, challenges, and opportunities to empower implementers to overcome the pitfalls which are ubiquitous to the digital transformation process.
Overview of Content
Business Blueprint and Enterprise Deployment
Cloud Computing and Infrastructure as a Service
Connected Systems API Integration
Managed Services
Data Science and Business Analytics
Cyber and Security Management
Artificial Intelligence and its Applications
Robotics and Industry 4.0
Software Project Management
Target Audience
Management Information Systems students, to gain a practical insight.
Corporate Executives, for skilling, reskilling, and upskilling exercises,
Corporations, for enabling their employees to appreciate and contribute to digital transformation process of their firms.
Governmental agencies, to develop an appreciation for the implementation of the digitization initiatives across the society.
To Read the Reviews of the Book : https://www.dtih.in/reviews
To buy the Book Online : https://dtih.company.site/
About the authors: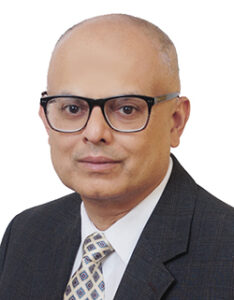 Mr. Soumitra Poddar
Founding Partner – Strategic Services Consulting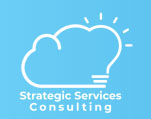 Managing Partner – VITTI


Professional Experience
Three Decades of experience in the field of Big 5 Management Consulting, Global Transformation programs Project Governance, Transition Management, ERP SAP, Analytics & Cyber Implementation.
Alum Vinod Gupta School of Management, IIT Kharagpur, MBM 1995 specialization in Finance and Information Systems Major
Adjunct Faculty on Supply Chain Management ( SCM ) and Enterprise Resource Planning (ERP ) at the Indian Institute of Social Welfare and Business Management
20 years of Technology Consulting and Leadership experience with PwC and IBM managing independently complex engagements across Manufacturing, Oil and Gas and Media and Entertainment industry
Experience in Digital Transformation program of work, Strategy formulation and execution, Business Blueprint, Integration and Process Improvements, Setting up Governance and Risk Framework, Disruption and Innovation Model including adoption of Tech based for Cyber, Automation AI and Robotics Process Framework and Integration of Supply Chain (Industry 4.0 ) , Mergers and Acquisition including Due diligence
Performed Leadership roles in IBM including Performance monitoring and Succession planning Applied best practices from International Global experiences in US , UK and Europe in program of work with leading corporation Sony Pictures, BP, Shell , StatOil.
Career History
https://www.linkedin.com/in/soumitra-poddar-48567914/details/experience/
Mr. Soumitra Poddar can be contacted at :
Mobile : +91 990 3043177
Landline : +91 33 79608349
Email : soumitra.poddar@strategic-consulting.in
Web : https://www.dtih.in/home
LinkedIn : https://www.linkedin.com/in/soumitra-poddar-48567914
---

Mr. Rajan K Prasad
Founder
ACE Centre for Excellence
Rajan K Prasad is a Management Consultant with Industry experience of
more than 35 years across diverse functions in Integrated operations of Steel major SAIL and other CPSEs.
Mr. Rajan K Prasad can be contacted at:
E-mail : [email protected]
LinkedIn : https://www.linkedin.com/in/rajankprasad
Twitter : https://twitter.com/rkprasad2012
Web : https://www.dtih.in/home