Sustainability is considered as a significant market opportunity by business leaders. Sustainability is becoming a design principle and operational goal for industrial and consumer products and processes. Some companies grasp it as a competitive strategy as well.
–  Sustainability market is expected to be $28.9B globally by 2024, growing at 27% CAGR
– 92% of CEOs believe integration of sustainability will be important to the future success of their businesses
As per recent CIO study,42% of CIOs have mentioned that over next 3 years, technology would have greatest impact on their sustainability initiatives.

Organization need power of exponential technologies like blockchain to accelerate sustainable transition.
While, there have been debate over sustainability impact of energy intensive blockchain platforms and specifically cryptocurrencies (which is just one limited use case out of thousands of blockchain use cases), organizations are accelerating their sustainability transition with power of blockchain.
Blockchain is a distributed ledger technology that has the potential to reshape supply chain management by creating transparent networks in which businesses and vendors can interact and transact. Organizations can use blockchains to synchronize their systems of records, making it possible to publicly disclose ESG data and prove their commitment to reducing the burden on the environment.
Blockchain could help accelerate sustainability in following ways :
- Transparent and trusted ESG Reporting
- Provide a transparent, traceable supply chain for consumers to ensure authenticity, quality and responsible sourcing of goods
- Monitor all events of a network with time stamping and capturing metadata to ensure all goods in a supply chain arrive to the end consumer, unaltered
- Carry out Corporate Social Responsibility actions by providing customers with full transparency around their products
- Improve liquidity and efficient transaction of green energy certificates
How Blockchain accelerates ESG Reporting and sustainability?
According to research by McKinsey, as much as 90% of the carbon footprint of a typical consumer packaged goods company originates in its supply chain. So it's equally important that blockchain technology can help partners, suppliers, and vendors—even competing organizations—work together by fostering digital trust through the sharing of data. With distributed ledgers to maintain an entire transaction history, stakeholders can rest assured information has not been tampered with and they can accurately trace a product's digital footprint along its entire journey.
Blockchain technology is emerging as a foundation of ESG data management and reporting. Blockchain helps trusted, transparent and holistic carbon accounting and ESG reporting
Blockchain is by design a great enabler for ESG solution due to its fundamental attributes like decentralisation , immutability and provenance and widely leveraged as promising ESG solution. That's because data stored in a blockchain ledger cannot be edited. This unique characteristic makes the blockchain a perfect candidate for maintaining accurate and trustworthy sustainability data.
How Blockchain helps accelerates Social sustainability?
Out of the 17 SDG goals ,several sustainable goals are related to social sustainability.
Blockchain could help accelerate social sustainability as well.
Companies can use distributed ledgers for social sustainability and governance. Below are the examples :
– Responsible sourcing of minerals from mines so that human rights violation are mitigated over the mine to market supply chain.
– Pharmaceutical companies can collect data on a blockchain that identifies and traces prescription drugs. This data collection can prevent consumers from falling prey to counterfeit, stolen, or harmful products.
– Banks can collateralize physical assets, such as land titles, on a blockchain to keep an unalterable record and protect consumers from fraud.
– Accelerate social and economic Inclusion via adoption of digital assets and tokenization.
Credits :

About the Author: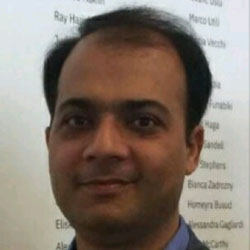 Mr. Prawesh K Jha
GIC Practice Leader – Blockchain Services,
IBM Consulting, IBM India Pvt. Ltd.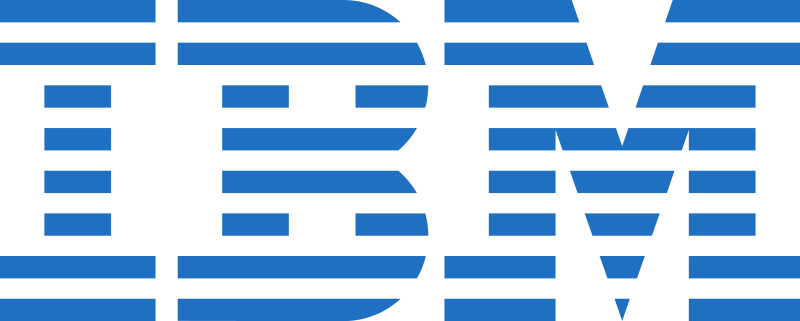 Prawesh is a seasoned industry and technology leader, who is responsible to help clients on their business transformation with power of Blockchain.
Prawesh has led several large and complex business transformation and hybrid cloud transformation programs across geographies for global clients in career span of 23+ years..
He is leading Blockchain Practice at IBM India and is responsible for growing Blockchain capability at GICs.
Prawesh is an eminent Industrial Products industry expert who is well recognized for his point of views and thought leadership on Digital transformation, Hybrid Cloud transformation, Industry 4.0 and Sustainability. He has led conceptualization and development of several industry solutions leveraging new age technologies like IoT, Blockchain, Cloud and AI / ML.
Prawesh has successfully developed and led practice of highly matured talent organization helping talents become successful in their professional journey with right career velocity.
He can be contacted at :

Twitter : https://twitter.com/PraweshKJha
Email : [email protected]
LinkedIn : prawesh-k-jha-8659134
Also read his earlier article