SMART FACTORY LEAGUE is a two-day senior-level summit closely focused on bringing decision-makers in the manufacturing industry together. It is a perfect platform for manufacturing experts to share their knowledge, discuss trends, and network.
In 2022 we will meet again in Hamburg on September 29-30.
Industry 4.0 is honoured to partner with Smart Factory League

In this article, let us guide you through significant and determining topics from our previous event, which happened on the 8-9 of November 2021 in Munich, so you know what to expect and what to be ready for.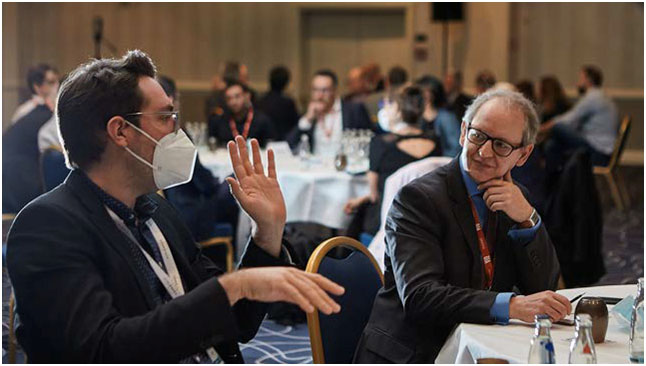 SUPPLY CHAINS, ASSOCIATED COMPLEXITIES, AND THE TECHNOLOGICAL TOOLS FOR MITIGATION
In his keynote speech, Dr.-Ing. Thomas Usländer from Fraunhofer IOSB mentioned the need for supply chain management as a service in a network of marketplaces based on international standards. As he described a marketplace model, a special weightage was put on risk management as well. There is a trend toward marketplaces for manufacturing, including the supply chains, so the system can be used to find new suppliers and sub-suppliers. To achieve this, we need to have a decentralized network approach based on standardized practices. A particular example was outlined from chocolate production.
ROUND TABLE DISCUSSION
During the first round table on Day 1, there were three groups formed which mainly discussed the following topics:
1. The Role of standardization in Smart Manufacturing – Opportunities, Challenges, and Future Directions
There were discussions on the needs of manufacturing companies to be capable of exchanging product data throughout the product development lifecycle without any interoperability issues. Even though standards like ANSI/ISA-95 (IEC/ISO 62264) are crucial to set the common ground for critical links, they do not have a successful deployment due to the dynamic nature of today's manufacturing.
2. How to avoid private networks' past mistakes : choosing suppliers, deployment types, and technologies
We discussed the mistakes around supply chain deployment, such as lack of utilization of available data, cultivating solid relationships down until the shop floor level, and cyber security issues.
3. The role of digitalization and platforms for efficient robot system integration
Although the variables will change from one manufacturing process to another, the critical outcome of the discussion was the importance of connectivity. Live process-level data could be synchronized with the production order data to accurately map various needs and the real-time status of inventory levels.

DIGITAL TRANSFORMATION IN THE SMART FACTORY
One of the essential points mentioned by Dr. Antonio Feraco is when you want to transform your customers or stakeholders, always think about safety, security, and reliability. The higher the involvement of people within the plant, the higher will be the acceptability of the technology. Based on his experience working with several other companies, he explained that a company's front line is the manufacturing plant. It is the place where the real action happens. In his experience, no one knows better if a new work process or production change is practical and what the actual business impact will be then the operations personnel at the manufacturing facility. Keeping that in mind, some experts had contrasting opinions and stated that combining both top-down and bottom-up approaches is the way to go ahead. Digital transformation functions effectively only when there is a strong connection between the corporate hierarchy that drives the vision and the site-level operators aiming to solve measurable problems.
On the other side, both groups could have illusions of progress while they are creating insubstantial silos of limited-deployment solutions.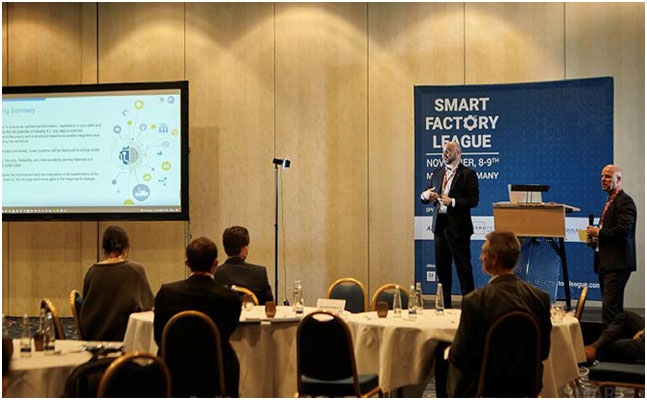 SO HOW CAN MANUFACTURING BE MADE SMARTER?
In a small-scale research survey by Mr. Ilya Billig, currently working as IoT Business Development Director, EMEA for Hitachi, he asked about four thousand professionals about their current top priority activity in their Digital Transformation journey. The results came out with Asset Connectivity at 36%, Data Collection/Integration at 21%, Data Visualization at 14%, and Data Analytics at 29%. During his presentation at the summit, he also described a few challenges faced in operations. Poor end-to-end visibility, low agility, and unutilized productivity were among the main ones.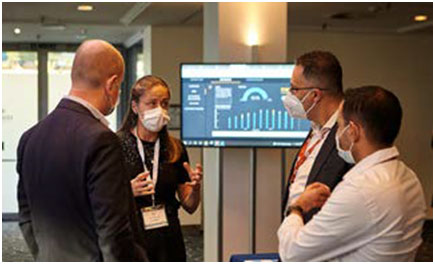 Throughout the summit, which took two full days to conclude, many challenges and potential solutions were presented and discussed. Speakers and delegates came up with step-wise solutions towards implementing a successful digital transformation plan, supply-chain network, or harnessing the untapped potential of tools such as Artificial Intelligence and Robotics. However, one area constantly demanded attention, and a few individuals even went that extra mile to initiate a voice around it. That area is Culture Transformation around people.
Join us on the 29-30 of September in Hamburg with speakers from Merck, Schaeffler, LEGO Group, SKF Group, etc., to focus on "Digital transformation as a journey." On day one, we will dig deeper into factory processes and ways to improve, and on day two, we will talk about people (continuous learning, cultural transformation, etc.).
Check the detailed agenda, including 15+ sessions on the hottest topics in the manufacturing industry, and reserve your place here: https://smartfactoryleague.com
The Airbus Plant Tour is included!
Contact e-mail : [email protected]
Web Site : https://smartfactoryleague.com/
LinkedIn : https://www.linkedin.com/company/smart-factory-league/
Twitter : https://twitter.com/SFL_GIA
FaceBook : https://www.facebook.com/SmartFactoryLeague
Instagram : https://www.instagram.com/smartfactoryleague/
YouTube : https://www.youtube.com/channel/UCz8HO-2l7TLFjm0StW2D3RA/videos