Making pandemic-proof workplaces a reality with XR
Enterprise XR is gaining traction by making the pandemic-proof workplaces a reality. Here we describe the key considerations of enterprise XR journey.
The IMF called the COVID-19 crisis 'unlike any other,' where the global growth contraction for 2020 was estimated at -3.5 percent.

Here is a quick overview of the biggest challenges that CXOs (and their businesses) have faced over the recent past, to better illustrate how the pandemic is affecting businesses:
Businesses are grappling with slowing global supply chains
Sales and production growth is further impacted with a subsequent dive in opportunities for partnerships and growth
The flattened or negative growth market result in less manpower and resources to work with, further affecting productivity
The five biggest challenges that CXOs are facing today
On the other hand, consumer behaviour has irrevocably changed– the way people shop, consume education, travel etc. In trying to meet these challenges, leaders are crafting comprehensive business continuity plans that include what's known as the 'pandemic-proof infrastructure.'
Pandemic or crisis proof infrastructure is characterized by contactless, hygienic, location agnostic, remote and/or virtual working environments.
Such a setup will help business leaders:
Adapt to and upgrade work environments to better suit the new normal
Onboard new and old employees into a new work environment
Better understand and work with quickly evolving business and customer priorities
Given the scenario described above, we clearly see the potential that emerging tech lik eXtended Reality (XR) has to help enterprises crisis-proof their workspaces.
Enterprise XR (EXR) goes mainstream
XR tech has progressed from Gartner's hype cycle and the confines of the consumer (gaming) industry to become a mature technology ready for business consumption.
According to Digi-Capital – "Enterprise VR active users are beginning to reach critical mass in the training vertical…Enterprise VR training company, Strivr partnered with Walmart to roll out 17,000 Oculus Go headsets loaded with its software to 4,700 stores and 1 million employees, as well as Verizon using it to train 22,000 employees across the US."
And, when we look at reports like IDC's prediction of global AR/VR spends reaching $136.9 billion by 2024, or news of Microsoft winning a U.S. Army contract for augmented reality headsets, worth up to $21.9 billion – it's evident that (public and/or private) enterprise-wide adoption of XR is on the rise.
So, can XR really crisis-proof workplaces?
XR tech can simulate physical environments in immersive, virtual ones, thus creating a life-like experience. This helps entire workforces collaborate across remote locations, building on the 'work from anywhere' norm. Those principles also allow XR to be an efficient medium for remote upskilling of a large workforce.
A recent HBR Analytic Services study stated, "[XR is] a key part of enterprise digital transformation initiatives. It is emerging as an important tool to improve employee productivity, training, and customer service."
Five considerations for EXR journeys
ThoughtWorks has put together the top five things to consider when business leaders embark on their Enterprise eXtended Reality journeys:
1. Enterprise integration: EXR solutions have to integrate with various enterprise systems – from Identity and Access Management (IAM) to Enterprise Risk Management (ERM) to Customer Relationship Management (CRM) and other proprietary services.
They must comply with organizational standards, processes and policies by integrating with Mobile Device Management (MDM) solutions. Additionally, EXR solutions should allow for a consistent user experience (and design) across an organization's systems (e.g. a single sign across websites, mobile or desktop apps).
2. XR content management: Conversations around XR content (like what's used in gaming) are largely focused on the consumption stage i.e. the visualization and immersive quality of the content. However, the journey begins earlier, at the generation and publication stages, where EXR is yet to make significant progress.
It's ideal for Enterprise XR to support entire content management pipelines – generating multi-format communique leveraging CAD, CAM, 3D Model, 360° videos etc. This ensures proactive and seamless integration across media platforms/channels. It also encourages efficient accessibility, publishing and managing of the content.
3. Customizations: EXR adoption will grow when solutions are software and hardware agnostic and customizable to the needs of enterprises. For instance, EXR must be compatible with software apps and web services running on cloud, on-premise, on hybrid setups, and with evolving infrastructure.
Enterprise XR adoption benefits from a vibrant partner ecosystem as that guarantees integration with a variety of devices, development tools and frameworks like Unity, Unreal, Vuforia, and others, alongside industry leading components like Google ARCore, Apple ARKit, MRTK etc. EXR also expects interoperability to enable existing mobile and web apps with XR, and this helps leverage existing investments.
4. Monetizing solutions: EXR solutions can be a critical use case with measurable ROI. Organizations can implement turnkey XR solutions for remote assistance, guided workflow and training; remote data visualization, design collaboration and compliance. These solutions can be monetized by offering them to wider industrial usage.
5. Standardization: The Enterprise XR space should implement software development best practices like Agile principles, open source, etc. Standardization matters because there are a multitude of tooling and tech stacks used for EXR solutions.
While XR has the potential to reorient the enterprise environment, enterprises face multiple challenges with the XR development lifecycle. One gap is the automation of testing XR applications. ThoughtWorks developed Arium – an open-source, lightweight, extensible, platform-agnostic framework that helps write automation tests that are built specifically for XR applications.
Would like to conclude this article with a quotation from ThoughtWorker, Margaret Plumley, Product Manager and Researcher –
"Most people when they think of AR, VR, they think of games, they think of consumers, but they've actually been used in enterprises with really positive returns. You're seeing actual cases where time on task is reduced by anywhere from eight to 30% in industry. So, there are some very real enterprise level applications out there with very real results."
About the Authors :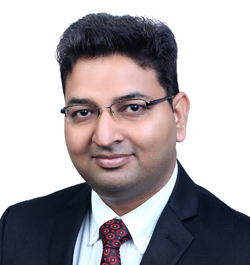 Kuldeep has built his career empowering businesses with the Tech@Core approach. He has incubated IoT and AR/VR Centres of Excellence with a strong focus on building development practices such as CICD, TDD, automation testing and XP around new technologies.
Kuldeep has developed innovative solutions that impact effectiveness and efficiency across domains, right from manufacturing to aviation, commodity trading and more. Kuldeep also invests time into evangelizing concepts like connected worker, installation assistant, remote expert, indoor positioning and digital twin, using smart glasses, IoT, blockchain and ARVR technologies within the CXO circles.
He has led several complex data projects in estimations, forecasting and optimization and has also designed highly scalable, cloud-native and microservices based architectures.
He is currently associated with ThoughtWorks, as a Principal Consultant, Engineering and Head of XR Practice, India. He has worked with Nagarro as a Director of Technology.
Kuldeep holds a B.Tech (Hons) in Computer Science and Engineering from National Institute of Technology, Kurukshetra. He also spends his time as a speaker, mentor, juror and guest lecturer at various technology events, and x-member of The VRAR Association. He is also mentor at social communities such as Dream Mentor, tealfeed.com and PeriFerry
He can be Contacted at:
E-Mail : [email protected] / [email protected]
Linkedin : https://www.linkedin.com/in/kuldeep-reck/
Twitter : https://twitter.com/thinkuldeep
Facebook : https://www.facebook.com/kuldeep.reck
Instagram : https://www.instagram.com/accounts/login/?next=/thinkuldeep/
Blog : https://medium.com/xrpractices
Personal Website : https://thinkuldeep.com/
Company Website : https://www.thoughtworks.com/profiles/kuldeep-singh
---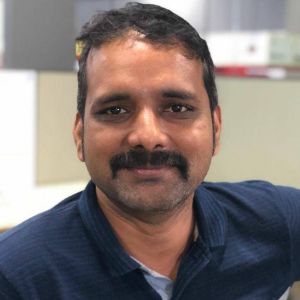 Mr. Raju Kandaswamy
Raju is an innovator and tech enthusiast. His passion lies in disrupting the XR (AR/VR/MR) and industrial robotics arena. He has designed real-time high-transaction rate enterprise systems and telemetry solutions.
Raju has also built a cutting edge tech start-up from the ground up. He has helped CAD and geospatial businesses realize their production and quality goals through a combination of high quality design and development of automation tools and applications.
He holds an MS in Software Systems from the Birla Institute of Technology and Science, Pilani. Raju also spends his time as a mentor, speaker and juror at various technology events.
He can be contacted at:
Email : [email protected]
LinkedIn : rajukandasamy
Twitter : rajukandasamy
Blog : https://medium.com/@raju.kandasamy
Company Website : https://www.thoughtworks.com/profiles/raju-kandaswamy
Also read Mr. Kuldeep's earlier article :