About the Book  " The Smart Manufacturing Terms You Need to Know! " : 
This book by Mike Nager introduces the reader to the many new terms and technologies of Smart Manufacturing spanning from 3D Printing to Zigbee. Over 120 terms are defined and include those that will be familiar to some readers as well as the new ones associated with Smart Manufacturing.
Smart Manufacturing, sometimes is referred to as Industry 4.0, enables manufacturers to move away from the mass production business model of the past and move towards a make-to-order paradigm with products that are personalized to the buyer. The same technologies allow manufacturers to increase their financial performance by creating new service models associated with the product, turning what was previously a one-time sale into a recurring revenue stream. This is accomplished by harnessing the power of data and information available in Smart Manufacturing operations.

What makes it difficult even for experienced manufacturing professional to stay current, is that the technologies being incorporated on the plant floor are orientating from other industries, such as the telecommunication and consumer electronics fields.
For example, somebody considered an expert or master crafts person in machining operations, may start wondering why the latest machine tools literature is referencing OPC-UA or Predictive Maintenance or Cyber-Security concerns.
In the preface of this book written in March 2021, Nager asserts that recent events like the supply chain failures created by COVID and shipping accidents in the Suez Canal, are accelerating the trend of "re-shoring" manufacturing production back to developed countries and close to the end-users of the products.
Even more recent events occurring in April 2022 only seem to further this movement with the manufacturing industries being increasingly linked to national security concerns, especially in the semiconductor industry. In early 2022, several large projects have been announced in the USA, including a semiconductor production plant that previously would have been "off-shored".
About the Author :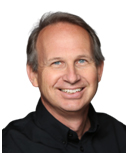 Mr. Mike Nager is an electrical engineer with more than 20 years' experience working for leading industrial control manufacturers in customer-facing executive roles. He has consulted with hundreds of manufacturers and utilities to design more efficient, environmentally friendly, and responsive plants and factories.
He was named in 2020, 2021, and 2022 as a Top 10 IIoT, Industry 4.0 or Smart Manufacturing influencer by Onalytica and other media outlets.
Mike has installed sensors inside the massive machine tools used in making automotive engines, tested industrial radio technology deep underground in the New York subway tunnels, and has worn "bunny suits" to enter the production areas in semiconductor and pharmaceutical plants.
Mike has been a Keynote Speaker at several industry and government events and also in 2021 published "The Smart Student's Guide to Smart Manufacturing and Industry 4.0", available in paperback and Ebook worldwide. Mike graduated from the University of Scranton, made famous by the US version of the TV series "The Office" and studied at Trinity College, Dublin Ireland.
Mike currently works at Festo Didactic, the largest supplier of equipment and curriculum used to teach manufacturing technologies to students all over the world. He lives in a suburb of New York City close to the beach.
He can be contacted at :
Email : [email protected]
Social Media Links :
Linkedin : https: //www.linkedin.com/in/mikenager
Twitter : mike_nager
Website : www.mikenager.com
Mike Nager's books are available on Amazon: