Industry 5.0 : Co-create and Co-exist
Industry 5.0 is the next in Businesses. While many Businesses are still busy developing methods for interconnecting new technologies to improve efficiency and productivity — the guiding principle behind Industry 4.0 — the next phase of industrialization is already upon us.
It's much more than simply connecting business processes. It's the next evolution in Business Process Management. To adopt I 5.0, it's important to understand the principles behind it and the implications.

Industry 5.0 – A possible definition
The term Industry 5.0 refers to people working alongside robots and smart machines. It's about robots helping humans work better and faster by leveraging advanced technologies like the Internet of Things (IoT) and big data. It adds a personal human touch to the Industry 4.0 pillars of automation and efficiency.
In a business environment, robots have historically performed dangerous, monotonous or physically demanding work, such as welding and painting in car factories and loading and unloading heavy materials in warehouses. As machines in the workplace get smarter and more connected, Industry 5.0 is aimed at merging those cognitive computing capabilities with human intelligence and resourcefulness in collaborative operations.
There are industrial robots that work safely and effectively alongside humans. Whereas industrial robots have traditionally operated separately from workers and behind safety cages, the co-working robots were first deployed alongside human workers in 2008.
The pairing of human and humans opens the door to countless opportunities in Business Management. Industry 5.0 are still in relative infancy. However Businesses should strategize ways to integrate humans and machines in order to maximize the benefits that can be reaped as the movement continues to evolve.
Industry 5.0 is about co-existence and not as substitute for Humans.
Generally, use of robotics is deemed an opportunity to reduce headcount and replace employee performing repetitive tasks. Contrary to this, successful businesses understand human abilities, value of human intuition and problem-solving capabilities, and therefore, the need for collaborative co-existence.
Considering Robots, people productivity is viewed inferior. However, there are always difficult situations, and the employees make judgements often. Many a times, not having people has complicated issues making them difficult to resolve.
Tesla CEO Elon Musk tweeted "excessive automation" at his company was a mistake, and "Humans are underrated."
While robots are much more consistent than humans and better at precision work, they're inflexible and incapable of the adaptability and critical thinking that define us as humans.Working together with people, robots can fulfil their designated purpose of providing assistance and making our lives better. Universal Robots uses the term "cobots" for collaborative robots to emphasize the importance of people in robotic technology.
Industry 5.0 will make Businesses a place where people work collaboratively to create a more personalized and human experience for employees and customers.
Industry 5.0 for optimal balance of efficiency and productivity.
The objective of Industry 4.0 is to interconnect machines, processes and systems for maximum performance optimization. Industry 5.0 takes such efficiency and productivity a step further. It's about refining the collaborative interactions between humans and machines.
Diverse business sectors across industries are benefitting from the principles and products engendered by Industry 5.0. Of course there are bound to be hesitations in adopting I 5.0, especially when protection of people livelihood is important. But the gains far exceed the fears and ensure much better market buoyancy.
Usually in Business Processes, automation is used to relieve people of physically and mentally demanding, repetitive work. In I 5.0 Craftsmanship and robotics complement each other and co-exist.
There are many examples wherein capacities and capabilities have improved by integrating robots into its Business Processes, efficiency apart. There are many ways by which co-working can improve quality and delivery, consistently more than merely using either people or robots.
Industry 5.0 recognizes that man and machine must be interconnected to overcome Business Complexities dealing with increasing customization through an optimized Business Management Process, improving effectiveness than just efficiency.
Industry 5.0 is a Necessity
Once technology is used to make a process more efficient, it is important to sustain it without revisiting conventional ways of doing Business. It's like use of computers instead of typewriters.
Industry 5.0 is the Business Worlds next leap. Given the efficiencies that can be gained, I 5.0 is here to be adopted for overall social welfare and benefits. Collaborative co-existence of Human and Machines are inevitable, though the pace is left to be decided. Businesses should embrace digitalisation wholeheartedly for the sake of consumers, society and employees.
There are issues to be addresses too. Use of excessive automation in populous countries and its ramifications are yet to be gauged in full. However, in terms of larger benefits for economies to become competitive, not much of an option exists.
Sometimes, fully integrated systems are vulnerable to systemic risks such as total network collapse. Many a times, extreme connectivity results in new social and political structures, which might lead to un-acceptable hegemony. Therefore, it is required to meticulously plan and prepare for Business and Social needs, based on expected outcomes.
It may not be enough only for Businesses to gain from Collaboration and Co-existence of Humans and Machines. Overall success will depend on the ability of the Socio Economic system to absorb such developments from Country's perspective in terms of sustainability for people gains.
About the Author :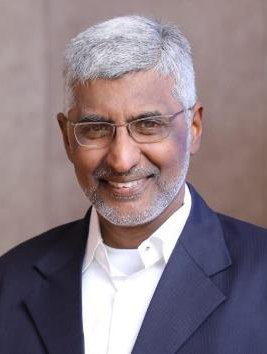 Dr. NITHYANANDAN DEVARAAJ (NITHIN) BE., MBA., PhD
Managing Director & CEO – European MNC
Chairman – Shri Avinashiappar Trust
Vice President – Coimbatore Management Association
Past National Secretary – The Institute of Indian Foundrymen.
Dr. Nithin has about 35 + Years of Experience in Engineering Manufacturing organizations. He has worked for LMW Group, L&T, Hitachi & CRI Group. He is considered to be a Professional with a rare blend of Intrapreneurial Orientation, having been a Business Head across Engineering Manufacturing Organisations / Industries.
He is a Member in Governing Council / Board Of Studies of Universities and Management Institutions as a Management Expert.
Dr. Nithin is part of various industrial associations and professional bodies; he is credited with playing a leading role in bringing land mark changes in Export Incentives, Classification of MSMEs, CPCB Norms, Waste & Disposal Management. He also plays a pivotal role in training and development of educated Youth seeking employment opportunities.
He Leads a team that turned around a division and a Company, and in establishing large scale projects as bench marks in industry (This Business has won several awards at National & Regional Level which includes – Indian Foundry of the Year, Young Foundryman and Foundryman Awards, 4Star Award from CII, Green Award & Safety Award from Tamil Nadu Government & at National Level from IIF, First Indian Foundry in the segment to get OHSAS 18001 & ISO 50001 Certification and Many Kaizen awards.)
He is a Managing Trustee of a Family Managed Trust involved in activities like rendering Food, Shelter, Education and Medicare. Noted for rendering services during Chennai, Kerala, Tanjore & Nilgiris Floods.
His Academics:
Ph.D in Management Sciences
MBA in Finance & Marketing – Gold Medalist and University Topper
BE Mechanical Engineer with Distinction
An IRCA certified lead auditor and assessor for ISO 9001.
A qualified auditor for EMS, OHSAS & EnMS
L&T Future Leaders Training at IIM – C
Professional Associations:
Member & Industry Nominee, Coimbatore Disaster Management Council
A Guest Faculty to Premier Management Institutes & Was  Visiting Faculty to IIM – Calicut
An examiner for Management Qualifications & Assessor for Management Teachers
An acknowledged management trainer and consultant
Is a regular Business Column Writer.
Member:
Foundry Development Council, Ministry of Commerce & Industries, India.
Institution of Engineers, All India and Coimbatore Management Association
Board of Studies in Universities & Premier Management Institutes
Winner of:
The Outstanding Alumni & Distinguished Alumni Awards from PSG Institutions & Bharathiar University.
The CMA Golden Jubilee Year Best Manager award for the region.
The Best Management Student award and many accolades at National Level.
The Mother Teresa Award of Excellence for Young Business Managers.
Management Interests:
Management of Innovation, Corporate Strategic Planning and Manufacturing Management, Green Supply Chain
He can be contacted at :
Mobile : +919487946900
Email : [email protected], [email protected]
LinkedIn : https://www.linkedin.com/in/dr-nithyanandan-devaraaj-95612338/
Twitter : https://twitter.com/dr_n_devaraaj
Facebook : https://www.facebook.com/drnithyanandan.devaraaj.7
Also read Dr. NITHYANANDAN DEVARAAJ's earlier article