How Employee monitoring software helps business in these critical times?
"employee monitoring software" is the buzzword businesses are talking about in these remote/hybrid working styles.
As we start to work remotely due to the pandemic, the concept of employee monitoring software has become a focus for the IT, HR teams and Business Leaders.
Managers weren't able to meet with their teams in person. Some Businesses are embracing remote work Skeptically, Whole Heartedly, Partially, and Permanently.
"All of their biggest challenges to making that decision were the need to know if the work was getting done during the day, and to have a system to track the same."
On top of managing to work from home, employees were getting used to these new processes and had some concerns.
How does this software work?
Is it going to record my data?
Why do we need this?
Even as we understand the situation and need for working remotely, there is some amount of uncertainty. Working in a remote/hybrid team has its challenges, including communication and learning how to adapt to new ways of working. Managers are unsure if their teams are working or they are giving reasons, and employees are constantly in threat of being left out.
We also know that remote work is going to stay.
Hence, there is a need for a tool. The tool to help both employers and employees.
What is Employee Monitoring Software?
Employee monitoring is a practice in which companies use software tools to track work, employee efforts, and work in progress. Businesses use various ways to measure productivity, track attendance, assess behavior, ensure security, and collect proof of productive time. There is a range of what is considered employee monitoring, from proof of screen capture to outright surveillance.
Let's look at the most popular approaches.
Types of Employee Monitoring Software
Employee monitoring varies greatly depending on the employees and the industry. Different work monitoring tools offer a range of capabilities – (Employee Monitoring | Data Loss | Security | Behavior Analytics), Invasive or Non-Invasive and deployed On-Premise | Cloud. It may be daunting to choose from various options available in the market. Hubstaff, Time Doctor and Teramind are some of the leading platforms which can help you to effectively monitor your resources. Depending on your challenges & goals one of them will serve your needs.
Internet and App usage
Ability to see the URLs your team visits while working hours can be helpful for monitoring potential productivity concerns.
For example, Time Spent on :
Shopping Sites
Social Media
YouTube
If your team members are repeatedly missing their tasks and not communicating, you can check apps and URLs and identify if they're wasting time. Surprisingly you may also see if they need any training or best practices that can be replicated by others.
There are also security reasons for capturing these data. Employees handling business-critical company data are putting themselves and their company at risk by visiting certain sites. Some of the tools do restrict employees from visiting certain sites.
Screen video and capture
Many managers fear junior or new employees will be less productive if the manager can't see them.
Other managers just want to see how the work is progressing and know that a team member is on the track.
The screen capture feature aims to solve this. Managers can review screenshots of their teams' screens to ensure everyone is focusing on the right priorities.
Time tracking and file tracking
Time Tracking is a feature that allows you to monitor active working time to idle time of an employee.
You may choose to deploy the software between invasive and non-invasive mode. On a non-invasive deployment, teams will have the power to start and stop their working time to be monitored and recorded to measure the individual's productivity.
The tool can exactly record how long the employees worked in a day on a specific project or task.
Further, the tool can also monitor file storage & transfers, with USB and printer access and usage. Managers can also see if employees edited files, or shared them on personal email or drives.
Email
Most businesses track employee emails. It helps companies identify issues before they become problems. Email monitoring helps to identify sensitive data leaving the company or unhappy employees who are at risk of leaving.
The pros for employers and employees
Entrepreneurs, executives, team leaders, and employees can all stand to gain something from employee monitoring software.
Greater efficiency and productivity
Improved Reporting to eliminate insecurity & fear
Useful employee insights
Security
Better transparency and resource allocation
Delegation and control
Streamlined administration
The cons for employees and employers
Despite the many advantages, there are some drawbacks to employee monitoring.
The risk of increased stress rate and lower morale
The risk of misjudgement
How Scalerater can help?
We believe, each business environment is unique and the business needs are very different. We work with you to understand your challenges during our discovery meeting. Based on your goals, being a vendor agnostic solution provider, we present you with various options and help you evaluate feasible solution. We then move forward with helping you test the solution, address concerns, and to implement it safely for success.
About the Author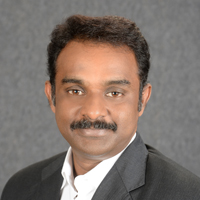 Mr. Vijayanand S.
CEO, Scalerater LLP
Scalerater, a Start-up based out of Coimbatore, is focused on releasing bottlenecks to Scale & Accelerate Business. Our Partnerships are chosen carefully to aid End Users. They allow Business Owners complete Flexibility & Control in managing and growing their business. Scalerater is an authorized reseller & implementation partner for leading CRM, BPM, Customer Experience, Productivity and Mobile Device Management Tools.
Linkedin Profile: https://www.linkedin.com/in/vjanands/
He can be contacted at Mobile : +91 90940 43330 or e-mail : [email protected]