Planning to make a career in Industry 4.0 – What role suits you
Industry 4.0 had taken manufacturing industry by revolution. Almost every improvement project in factory shop floor that uses Information Technology as an enabler is getting named / renamed as Industry 4.0 initiative. Many professionals from manufacturing domain and consulting world wants to make their new identity as Industry 4.0 professional as that is the latest IN thing.
This article is for those professionals who wants to make a career in this domain. What are the different career options / Roles available? What type of skill and background each of these demands? How much of it can be learn in academic institution and what you need to pick up on the job? This article intends to cover some of these questions that every aspiring Industry 4.0 professional will have.
However, before getting into career discussion – let's first understand that what is the scope of Industry 4.0? There lies our first challenge. Unlike many other booming career options of recent times like Blockchain – it's difficult to define a clear entry and exit point for Industry 4.0 i.e. what is included and what is not? Industry 4.0 is not one technology and can include variety of technologies like:
Internet of Things and Industrial Internet of Things (IoT / IIoT)
Robotics / Collaborative Robots / Drones
Cybersecurity
Augmented Reality / Virtual Reality (AR / VR)
Additive Manufacturing / 3D Printing
Industrial Automation
Embedded Systems
Sensor Technology
Some organizations even consider Manufacturing Analytics, Predictive Analytics, Blockchain, Artificial Intelligence (AI), Cloud Computing, Edge computing, Computer Aided Manufacturing (CAM), Computer Integrated Manufacturing (CIM) also as part of Industry 4.0. In this article, I am not going to argue whether these should be included or not as part of Industry 4.0 – but I will keep Cloud, AI, Analytics or Blockchain out of scope for this article as professionals in these fields are more comfortable in their identity as AI or Blockchain professional.
The next point of debate is what is the right entry criteria for getting into this field? Going by current trend engineers and IT professionals (and most often a combination of both) dominate this field. Until 2015 – very few engineering colleges in India used to offer specialization at master's level on selected topics of Industry 4.0 like Robotics. Increasingly more institutions started offering courses and started setting up Industry 4.0 Labs. As Industry 4.0 concepts are getting extended into other domains of supply chain like Logistics 4.0 or Procurement 4.0 – I think the days are not far away when we will see professionals from other backgrounds also in this field.
Next, I will try to answer the main point for which I started writing the article – what are the different kind of roles available in this field and what kind of skill each of these role demands. As I told earlier, Industry 4.0 is the recent IN thing – and that's how this term often gets widely misused – You should not be surprised if you come across a Job Ad – where in the heading it is mentioned as "Industry 4.0 Specialist" and in the detailed job description – you find essentially the company is looking for Java programmers.
In this article I will talk about five toles and corresponding skill requirement. Point to remember – these roles are generic Industry 4.0 roles and not specific to a particular industry 4.0 solution (like Additive Manufacturing, Robotics, Cyber Security or Embedded Systems).
Business Transformation Specialist – Industry 4.0
People with experience of implementing Industry 4.0 projects, have good understanding of multiple industry 4.0 technologies and most importantly has the capability of understanding client's business in a short span of time. Good in defining right use cases for adoption of specific Industry 4.0 technology choice. Can build a quick business case i.e. how much benefit the organization will gain in value term by adopting the technology and how much it will cost. Can articulate which business KPI of client's organization will have a positive impact by adopting the technology.
Industry Specialist – Industry 4.0
Domain of Industry 4.0 mostly involve factory shop floor and manufacturing set up. This differs quiet a lot across Industry – for example process manufacturing set up of a petrochemical plant is quite different from assembly manufacturing in an automotive industry and this can be again very different from discrete set up of a consumer goods company's shop floor. Industry expert with deep knowledge of manufacturing process, process control equipment (like SCADA, PLC), industry specific manufacturing execution systems (MES) and deep knowledge of one or multiple Industry 4.0 technologies can play a key role in transformation journey. Again, this is a role of experienced professionals.
Industry 4.0 Solution Architect
This is again a role for experienced Industry 4.0 professionals who have a good understanding of different building blocks of an Industry 4.0 solution – for example messaging technologies (like Kafka, RabbitMQ), Web Services (like SOAP, REST), Device Protocols / Communication (M2M, MQTT, CoAP, OPC UA), Middleware, Cloud technologies, Field gateways, Data management etc. While Industry 4.0 project can be unique in terms of client requirements, solution components and underlying technology –Solution architect plays the crucial role of putting the building blocks together.
Industrial IoT Platform Specialist
This is the domain of Techies. Large scale Industry 4.0 initiatives these days are mostly facilitated by IoT platforms that come in two different versions –IoT platforms integrated with IaaS offering (from Cloud vendors like Microsoft, Amazon, Google, IBM) and IoT platforms that can be hosted on any cloud (like Siemens, PTC etc). IoT platform specialist typically has skill dedicated to a specific platform.
Industry 4.0 – Developers
Industry 4.0 Programmers come from different programming skills. Some of these are common programming skills like C/ C++, Java, JavaScript, Python etc which are equally popular with IoT Developers. Also, there are specialized programming skills like Lua (Popular among developers for building embedded applications), PHPoC (PHP on Chip is a language and an IoT hardware platform developed based on PHP language), Rust etc.
About the Author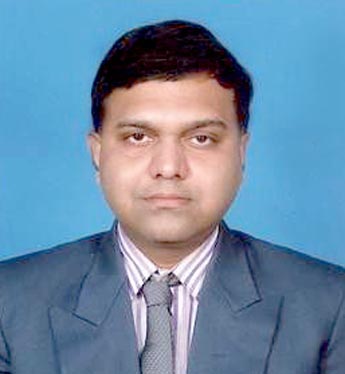 Mr. Rajesh Ray is an Associate Partner & Lead – Digital Supply Chain Practice @ IBM India Pvt. Ltd.,
He is an Engineer + M.B.A. and have 23 Years of consulting and domain experience in supply chain. He had worked in manufacturing and supply chain domain in ITC and Exide Industries. He started his supply chain consulting career with i2 Technologies followed by SAP AG in Germany and for last ten years with IBM. Rajesh is author of three books and 55 articles in different supply chain journals. He is honorary member of CII Logistics and SCOR society.

Mr. Rajesh is an IBM Industry Academy Member, Adjunct Professor of IIT Kharagpur, Principal Digital Supply Chain Architect – PMI, Global Logistics Innovation Lead – Nestle and is a frequent speaker in different supply chain forums.
He can be contacted at Mobile: + 91 9830678171 / Mail: [email protected]