World Trade Center Bengaluru, Kochi and Chennai in association with London & Partners, WTC London, NASSCOM, Department for International Trade, Moore Kingston & Smith organized an online discussion on "Going Global with London as a Springboard".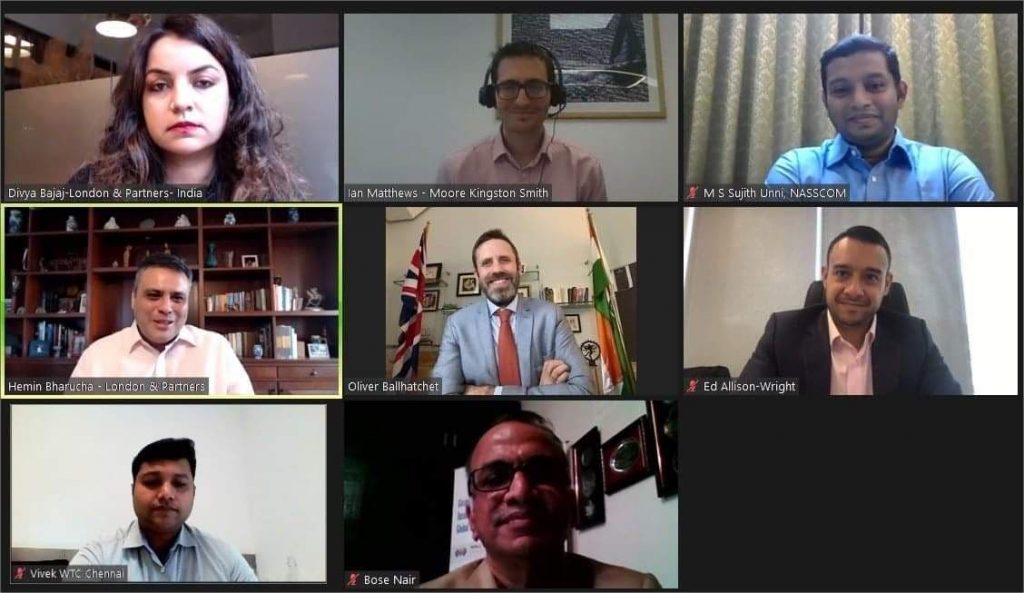 Mr. Oliver Ballhatchet, British Deputy High Commissioner in Chennai; Mr. Hemin Bharucha, Chief Representative, London and Partners – India; Mr. Ian Matthews, Partner-Moore Kingston Smith and Mr. Ed Allison-Wright, Director, WTC London were the panelists. The session was moderated by Ms. Divya Bajaj, VP, London & Partners.
Speakers spoke on UK's policies to promote trade between UK and India; reasons for companies to look for opportunities; challenges faced by companies while setting up; how the WTC network can be helpful; how companies should develop their business plan; support offered by London and Partners and the new synergies between India and UK.
Mr. Olliver Ballhatchet listed the sectors which witness great synergy between the two countries. According to him,fintech, edtech, renewable energy, electric vehicles, healthcare, disaster management, creative industries etc. are all likely to thrive. He added that India is the second largest G20 investor to the UK. UK ranks third with respect to investments from India. He also stated that southern cities rank higher with respect to developments particularly around technology.
Mr. Hemin Bharucha mentioned that London is a world leader in tech, healthcare and creative industries. London offers an entire business ecosystem for companies, the large market and ideal location are added advantages. Mr. Bharucha explained how London & Partners help companies and their hand holding process. He also mentioned the 'Business Growth Programme' and 'Mayor's International Programme' which help companies to expand globally.
Mr. Ian Matthews deliberated on how to under stand the target market and target clients.He opined that companies should do their home-work, learn the geography and make timely decisions when expanding into the UK. He added that the company should have a clear cut plan on how to proceed in the new market, with sufficient representation and workforce.
Mr. Ed Allison-Wright represented WTC Association and explained why London can be of interest to investors due to its cultural diversity, destination as a world class city, connectivity, and lifestyle. He detailed various services offered by the WTC worldwide network that can be used to draw in businesses into London. He observed that certain industry requires people to come together and brainstorm, and due to this reason it is better to have physical presence in London even in times of the pandemic.
Dr. Bose K. Nair, VP, World Trade Center explained the reciprocity desk service of the WTC network that helps companies to reach out to global destinations through the respective WTCs and their strong local connect with companies and trade bodies. Mr. Sujith Unni, Regional Head – NASSCOM gave the concluding remarks.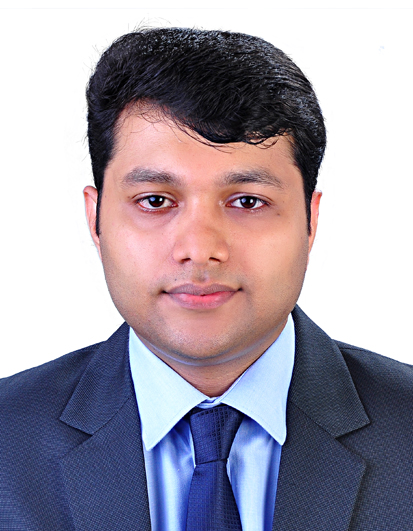 Compiled by
Mr. Vivek George,
Manager,
World Trade Center – Kochi & Chennai.