Honorable Defence Minister Nirmala Sitharaman confers Dr. P Sivakumar with Technology Leadership Award 2017
The Technology Leadership Award 2017 was conferred to Dr.P Sivakumar, Distinguished Scientist and Director of CVRDE, for the significant contributions in the design and development of transmission systems for armoured vehicles. The director had played a key role in the successful design, development, manufacturing, test evaluation, user trials and technology transfer and induction of the Arjun MBT Mk-I in the Indian Army.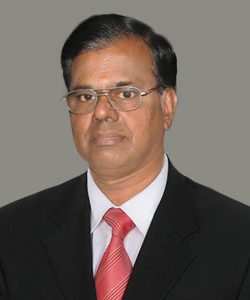 The award was presented by Honorable Defence Minister Nirmala Sitharaman, Government Of India.
Its a pleasure to state that Dr. P. Sivakumar was the Chief Guest,  in the previous edition of SMall is Big held in Coimbatore.
Wishing Dr. P Sivakumar many more laurels in the years to come and we are indeed proud of his achievements.
Dr. P . Sivakumar has agreed to talk at length to industry4o.com about "Leadership in Defence Technology".
Do watch out for this space shortly. COMING SOON