Benefits of having a good Digital Transformation Team
A team with spirit can face the challenge of deciding which technologies to adopt, especially considering the multitude of options available today.

The implementation process can also be continuous and difficult, but a strong digital transformation team within an organization can handle these challenges effectively. Through successful digital transformation, an organization can gain several advantages.
A good digital transformation team can bring several benefits to an organization, including:
➣Improved #efficiency:
A strong digital transformation team can identify and implement new technologies and processes that can streamline business operations, reducing inefficiencies and increasing productivity.
➣Enhanced #customerexperience:
With the help of a digital transformation team, organizations can leverage technology to deliver a better customer experience. By implementing technologies such as chatbots, AI-powered customer service, and mobile apps, organizations can provide better, more convenient service to customers.
➣Increased #agility:
A good digital transformation team can help an organization become more agile and responsive to changing market conditions. By leveraging technology, organizations can quickly adapt to new trends, market opportunities, and customer needs.
➣Better #decisionmaking:
Digital transformation teams can provide valuable insights into business operations, enabling leaders to make data-driven decisions. By leveraging big data analytics and other tools, organizations can gain a deeper understanding of their customers, operations, and market trends.
➣Improved #collaboration:
Digital transformation teams can help improve collaboration and communication within an organization. By implementing collaboration tools, organizations can enable employees to work together more effectively, regardless of their location or department.
➣#Competitive advantage:
A strong digital transformation team can help an organization gain a competitive advantage by leveraging technology to create new products, services, and business models. By being more innovative and agile, organizations can stay ahead of the competition in a rapidly evolving digital landscape.
About the author :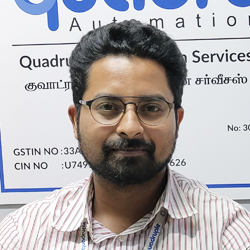 Mr. Asvin N G R
Technical Consultant – IIoT | MES,
Quadruple Automation
Mr. Asvin is an Expertise in MES, to integrate business model and shop floor data & make the digital transformation more reliable with 8 plus years of working experience, from field to Enterprises level of automation and providing better solution to the industries as end-to-end consultation and working in technical part of integration, designing, implementation and handling project in management aspect also.
Mr. Asvin is also Expertise in Technology/Tools/Software: PLC and SCADA (Allen Bradely), MES (FTPC, Ignition & Sepasoft), IIoT (Ignition & Cirrus )
Mr. Asvin is Bestowed with the following Licenses & Certifications :
https://www.linkedin.com/in/asvin-r/details/certifications/
Inductive Automation – Ignition 8.1 Gold Certification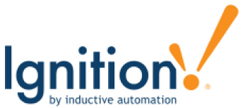 Mr. Asvin can be contacted at :
Mobile : +91 9941270692 | E-mail

About Quadruple Automation :
We Quadruple Automation Services Private Limited with great #digitaltransformation team providing INDUSTRY 4.0 services in Rockwell FTPC (Production Center)/ FTPS (#Pharma Suite) / Inductive Automation Gold Certified Integrators Ignition #scada Ignition 8.1 Gold Certified / Digital Manufacturing Solutions / #lowcode Mendix follow us Quadruple Automation Services Private Limited /
Quadruple Automation can be contacted at :