The 360Degree View of the Thought Process for the MSME Ecosystem
2020 will be remembered for ever. COVID happens to us and will continue to do so in 2021, perhaps in different measure. MSMEs are faced with a revenue loss of 15%-60%, credit gap of ~US$ 400 Bn, NPAs between 15% and 45% and GDP contraction between a fourth and ten% by the end of 2020. US$ 5 trillion-economy-dream is going farther away by 3-7 years, depending on the response. Consumer and investment demand shy of being enough to even matter for the survival and growth.
COVID has precipitated the already weak economic situation in 2019 and has brought the unit level economics of MSMEs, to its knees in 2020. The apparent loss of confidence among the entrepreneurs on how they should react, let alone respond to the crisis is evident. While some have folded up, some are on the death bed, some are showing resilience and fighting back, some are outsmarting the situation by pivoting well and converting COVID to an opportunity. What should MSMEs do in the wake of this crisis? What is the right lens for an agenda for action?
3600 View of the Agenda for Action:
While being prescriptive as I write this thought piece, I am aware of the fact that it is hard for entrepreneurs to keep the morale up and be positive. Stay tuned since following this prescription, will only make things better, and the downside risk is almost negligible.
The first step in acting on anything is learning by doing. The earlier paradigm of acting only when being convinced fully is flawed when applied to crisis situations as it assumes that the subject is able to process the information rationally. In crisis, the subject's psychological state is impaired, and it is impossible for the subject to think completely rationally.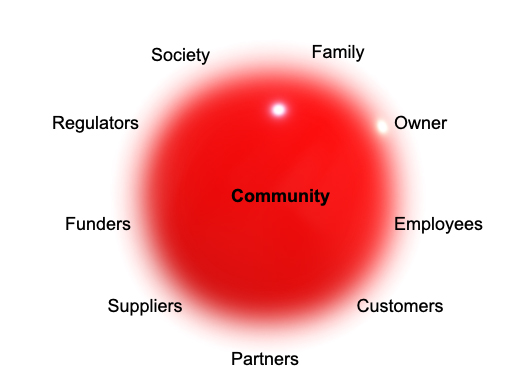 I have articulated a 3600 view for a thought process that must be followed by the MSME Ecosystem.
Owner:
Crisis presents itself as an opportunity and not only as a threat. Owners need to use this opportunity to reflect, think of their end game, real assessment of what they want to do in life, what does an enterprise really mean in their lives? It is an object that fills their need for self-identity and respect? Is it really the vehicle to take your own need to be rich, famous or is it really a deep drive to solve a problem in the society? Look inward and ask yourself these hard questions. The answers may give you a clue on what you should do. This is also the time to be modest, humble and accept the status quo.The mind that accepts, questions better. It is also more likely that you will hit the answer faster.
Ask for help. Employees, partners, customers, suppliers, regulators all will respond depending on whether you think of a mission that aligns all of you. Misaligned goals are likely to make you feel left out. Also consider that crisis brings to you, a reality check of whom do you want to continue your enterprise with. Remember, each one has her or his own compulsions and do not judge. Practice fairness and you will win support.
Think hard whether your goals and mission endanger your family and even your employees' livelihoods and aspirations and whether it is worth it. The passion and dogged determination to sustain your enterprise could be a double-edged weapon. You will want to save your enterprise because it is the baby of your dream, paradoxically, ask your yourself whether it is putting in danger your real family and kids.
Retain only your best motivated talent, purge your poor assets, be transparent at all times and never use crisis to create more black money. All wrong actions, seemingly relieving you from short term stress will hit you back.
Employees:
This is the best time to rise to the occasion and extend more support to your owners and stretch yourself beyond the role, should you think that the enterprise is the right object of your life's goals and that it does not endanger your family in any manner.
Crisis is also the best time to ask yourself whether you are fully aligned with what owners need and want? Do you really belong here? Are you conflicted? Do you want to use this opportunity to reinvent yourself? Do you think continuing with the owners will make you happy?
Customers, suppliers, funders and partners:
These actors would be better off should they think of their ecosystem as a whole and not as parts. Customers and suppliers ought to use crisis in two ways. Review your customer and supplier portfolio and garner the support to be real partners and not be locked in fighting for resources. Be more social in your capitalist outlook. Be more capitalist in your social outlook. The trick is to have a balance in treating and planning with your real friends among the ecosystem.
Funders need to manage their expectations about the investment portfolio in the next 3 years and examine their strategies to redeploy capital with a view to expect handsome returns only in the medium to long term. Expecting the same outcomes in crisis would be a mistake.
Remember, you walk fighting your way, you walk alone. You win support of your ecosystem partners, you walk together.
Crisis demands cooperation not conflicts. But unfortunately, it generates conflicts as resources become thin and actors fight for them!
Regulators:
Regulators need to govern the enterprises and their ecosystems by prioritizing their resources and focusing on top priority agenda of demand creation beyond giving money to MSMEs. We need to avoid the debt trap by ensuring that demand creation measures are given top importance.
The government, needs to create national and international platforms for demand creation, direct the investments in the enablers to make MSMEs transact on these platforms, focus on sectors, clusters that would present an opportunity to become globally scalable and competitive and unleash the state specific resource and structural advantages to maximize the returns.
It would useful to induct more professionals to make country level investment portfolio decisions. These decisions ought to minimize the state, and ministry level trade-offs in respective goals.
Family:
The MSME owners should do well if they pay attention to what family says not only to garner their support in your managing your enterprise but also to know that eventually on your death bed, you are more likely to have a regret of not valuing your family enough than not increasing the valuation of your venture, enough.
Society and Community:
Finally, the actors in the business and the social ecosystem need to appreciate that they are not a stand-alone part of the puzzle. The purpose driven profits that MSMEs should seek have a deep link with the happiness driven society. The return on the enterprise is no longer restricted to profits but it is indeed the benefit that accrues to the society. The community driven agenda and thought process would fundamentally alter the way we think of a crisis and seek to solve it together. Ultimately, the success of the community matters the most in survival and growth of humankind.
About the Author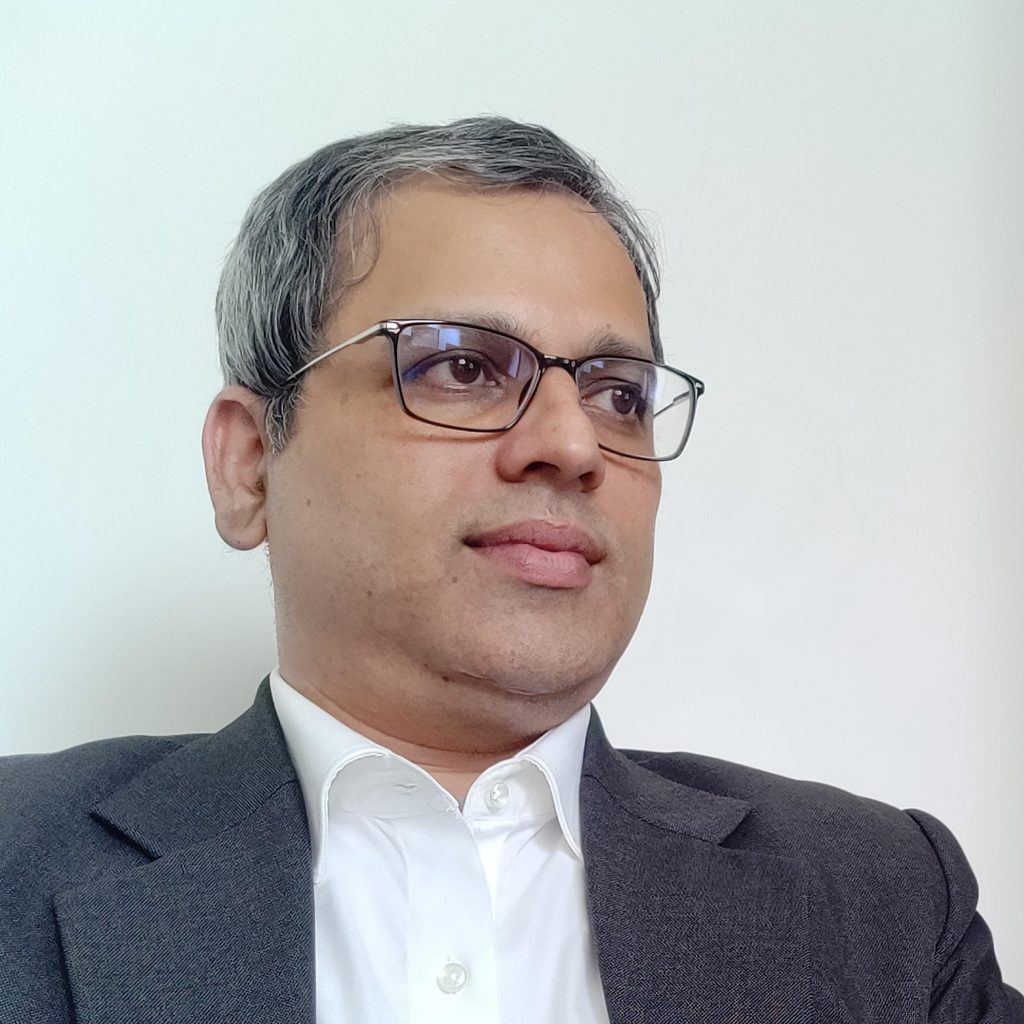 Mr. Samir Sathe
Executive Vice President, Wadhwani Advantage
Wadhwani Foundation