An economist once told us that there is no definite way to calculate the GDP of the country. GDP effectively means that the total value of goods and services produced in a country. He went on to state that, if you see the methods " It's a pure ballpark figure and that's what it is". Which means all along, the GDP we looked at, are entirely indicative figures measured over every quarter. Now let us get the ball straight. This, is an illustrative article and not a prediction. At our office, my co-writers refused to write about this. They found it easier to predict the Covid-19 doubling rate, rather than predicting the growth sector in the " New Nomal " or post-Covid – 19 scenario. The responsibility to write this article fell on yours truly.
Predicting growth sector clearly requires pure demand economic indicator on consumption. Now that said, how do we arrive at sectors or verticals that will make money for manufacturing. You will read this article if it gives you an idea where your new order will come from? It's ideal for playing safe, on things that will further your business. Adaption to new demand in the sector can be the key. Our readers know it best. They told us how they adapted to a completely different industry with their manufacturing unit. We received terrific stories of manufacturers, on how they went about making ventilators, with the minimum workforce, low cost and durably certified product. Let's hope we get more stories like these. Let's demystify the possibilities using indicators, based on data available on public domain in addition to research available with us.
To start with, let's look at some essential facts and data to identify growth sectors for manufacturing. We begin with the research laid out by: Start Up Genome; Global Startup Ecosystem report of 2018-2019.
18% of Y Combinators recent batch of companies are in the Biotech and Health. This, is over 160% jump from last year. Next year we can expect it to touch 40 %
Top 4 Growing Sub-Sectors up to 2018 – 2019

#1 Adv. Manufacturing & Robotics (189% 5-year increase in early
stage funding deals)

#2 Agritech & New Food (171% 5-year increase)

#3 Blockchain (163% 5-year increase)

#4 Artificial Intelligence, Big Data & Analytics (77.5% 5-year increase)
Top 3 Declining Sub-Sectors up to 2018 – 2019

#1 Adtech (35% 5-year decline in early stage funding deals)

#2 Gaming (27% 5-year decline in early stage funding deals)

#3 Digital Media (27% 5-year decline in early stage funding deals)
Top  Mature  Sub-Sectors up to 2018 – 2019
New Hubs of Excellence is changing the global landscape with an increase of activity in Asia and the decline of US pre-eminence. It includes new tech and startup enterprise.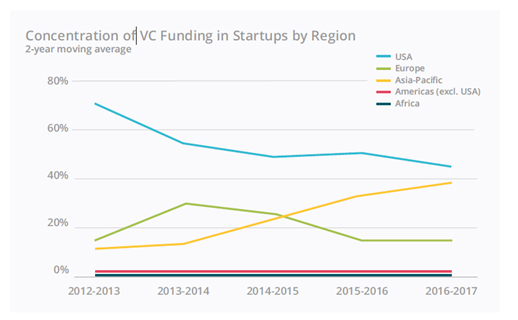 Other reports quote that Biotechnology IPO's trend in the US market went from 3.9 to raising more than 7.2 $b from 2017 -2018. It is a big jump from 2016. As US occupies major trends for demand, it was interesting to note the sudden shift for VC and public funding.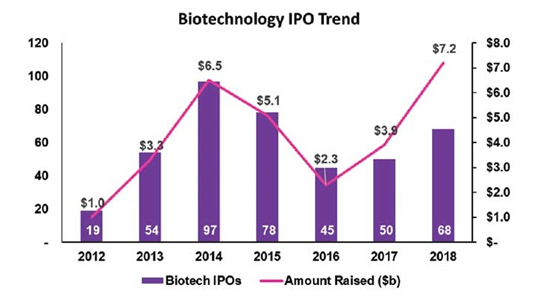 With a little number crunching and analysis, below were the findings that we could list down. These observations will help the MSME and small manufacturers to align their business for the New Normal.
When you talk about the bio sector, it is the Bio-Technology that is headed for a more prominent surge than life sciences in the current scenario. Life sciences will be the top sector in 4 years. For example, life sciences involving cancer research drug is expected to come out in the next 5 years. As this involves time consumed in building genetic diversity in DNA mapping. Current prevention tools like risk calculators don't work well in racially or ethnically diverse populations

India is expected to become the next bio hub as we boast of the largest pool of bio and industrial researchers.

Bio sector, with MSME partnership, has potential for massive Cross-pollination business opportunities. India recorded $6.2 bn, imports for the year 2018-19, with exports at $2.1 bn. These numbers indicate the massive potential for local manufacturers.

One interesting point to be noted is that none of the research talks about the potential of defence corridor. That will be a separate article for another day, with Chennai or Coimbatore expected to be a knowledge hub.
One thing is clear that the floor plans will change with the sector demand. We at industry4o.com will try and keep you update with the latest trends from time to time. It's time to adapt and diversify.
Well, it's all about survival now.