Leadership and thought leadership are two distinct concepts that often get conflated. While both are important, they serve different purposes and have different strengths. Which one is more valuable in today's business world, particularly when you are hiring.

Leadership refers to the ability to guide, inspire, and motivate a group of people towards a common goal. Leaders set the vision, direction, and strategy for their organization, as well as make decisions and take actions that move them towards their goals. They also need to be good at communicating, delegating, and empowering their team members, so that everyone can work together effectively.
On the other hand, thought leadership is a strategy that focuses on establishing an individual or organization as an expert in a particular field. This is achieved by creating and sharing insightful, authentic, and valuable content that showcases their knowledge, expertise, and perspective on a topic. Thought leaders aim to influence and shape the way people think, feel, and act by offering unique insights, perspectives, and solutions to problems.
While leadership and thought leaders share some common traits, such as vision, communication, and influence, they are not interchangeable concepts. Leadership is about leading people towards a common goal, while thought leadership is about shaping ideas, perspectives, and beliefs. Leaders need to be effective communicators and motivators, while thought leaders need to be insightful, innovative, and influential.
So, which one is more valuable in today's business world, particularly when you are hiring for a leadership position?
While leadership is critical for achieving organizational goals and driving performance, thought leadership is becoming increasingly important in a world where ideas and innovation are key drivers of success.
Here are some key differences:
1.Thought leadership builds credibility and trust
In today's digital age, consumers are bombarded with information and options, making it harder for them to make informed decisions. Thought leaders who can offer valuable insights, ideas, and solutions to problems can help cut through the noise and establish trust with their audience. By consistently sharing their knowledge and expertise, thought leaders can build credibility and authority in their field, which can lead to more opportunities for collaboration, influence, and growth.
2. Thought leadership creates differentiation
In a crowded market, businesses need to find ways to stand out and differentiate themselves from their competitors. Thought leadership is an effective way to do this by showcasing a unique perspective, approach, or solution to a problem. By offering something that no one else is, businesses can establish a competitive advantage and attract customers who are looking for new and innovative ideas.
3. Thought leadership drives innovation
Innovation is key to staying competitive in today's fast-paced business world. Thought leaders who are constantly pushing the boundaries of their field, challenging assumptions, and exploring new ideas can inspire others to do the same. By promoting a culture of innovation, thought leaders can help their organization stay ahead of the curve and adapt to changing market conditions.
While leadership is critical for achieving organizational goals and driving performance, thought leadership is becoming increasingly important for establishing credibility, differentiation, and innovation. The most successful businesses and individuals are those who can balance both and leverage their unique strengths to achieve their goals.
Perhaps both leadership and thought leadership are essential in today's business world while hiring. However, Thought Leaders will definitely bring a benefit to the business and will influence customer's decisions and motivate employees.
What is your view?
About the Author :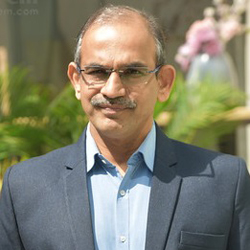 Mr. Biren Parekh
Director – CRISIL Limited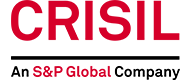 Mr. Biren Parekh is an Information Technology executive with over twenty-five years of experience managing and implementing complex BFSI digital transformation programs for top-tier global retail and corporate banks.
Currently, a Director at CRISIL Limited (as of June 2022), he is a certified corporate director with multiple global certifications like PMP, ACP, DASSM, PRINCE2, ITIL V3, PSM1, and CSM. He has also volunteered on the IEEE Innovation and entrepreneurship committee and the board of the PMI Mumbai chapter​ since April 2021.
Being one of the NEXT100 CIO 2020 winners, he is also a regular speaker at conferences and business schools like IIM, SJMSOM, NMIMS, PDPU, Delhi School of Economics and NITIE, where he conducts talks on project management, the Agile framework, Digital transformation and FinTech. He is also an angel investor in several Indian and international startups and even mentors for some of them.
He has been rated in "Top 25 thinkers on Project Management for April 2022" and "Top 50 thinkers in FinTech for Oct 2021 & Oct 2022" on the Thinkers360.com website.
Mr. Parekh has published a whitepaper titled 'A Comparative Study of Vendor Selection Process in Global Outsourcing Industry with an Elucidated Scientific Approach' in a reputed Scopus journal. He was also featured in the book 'High Productivity Practices by Successful Leaders' by Dr. Ravindran KA, whereby he shares tips on increasing productivity.
On the personal front, he is a fitness freak and a marathoner. He closely follows equity and enjoys reading, traveling, and exploring new cuisines. In his free time, he publishes articles on interesting topics on his website (birenparekh.com) and LinkedIn. His work has been featured in various magazines, blogs, and PMI journals.
He has published his book "Supercharge your Project Management skills" to share his experiences on his project management journey.
Mr. Biren Parekh Professional Experience :
https://www.linkedin.com/in/biren-parekh/details/experience/
Mr. Biren Parekh is Accorded with the following Honours & Awards :
https://www.linkedin.com/in/biren-parekh/details/honors/
Mr. Biren Parekh is Bestowed with the following Licenses & Certifications :
https://www.linkedin.com/in/biren-parekh/details/certifications/
Mr. Biren Parekh is Volunteering in the following Industry Associations & Institutions :
https://www.linkedin.com/in/biren-parekh/details/volunteering-experiences/
Public talk by Mr. Biren Parekh
Mr. Biren Parekh can be Contacted at :
Email | Website | Blog | LinkedIn | Twitter | Facebook  | Instagram
Also read  Mr. Biren Parekh's earlier article :