Supercharge your Project Management Skills – A Synopsis
New, aspiring, and even experienced project managers often look for guidance when in difficult situations. This book culminates learnings drawing from over twenty-five years of my personal experience in project management. It covers various situations across different phases of project management, like requirement gathering, contracting, stakeholder identification, team management, risk management, quality, governance and communication.

These learnings are categorized into separate chapters related to each phase. Each learning is replete with real stories from my experience and is summarized in Key Takeaways for project managers to apply appropriately in practice.
The book is a supplement to PMBOK or any project management book and will help readers with some pragmatic aspects of this subject that can be applied to their day-to-day project management life.
The book is available on Amazon India, US & Eurpoe.
To Buy the Hard Copy Book Online :
Amazon India : https://tinyurl.com/mr46pau6
Amazon US : https://tinyurl.com/wcb8apm8
Amazon UK : https://tinyurl.com/ycxy99ku
For the Soft Copy of the Book :
Kindle : https://lnkd.in/dn_aSsa9
Amazon : https://lnkd.in/dgpdciCE
About the Author :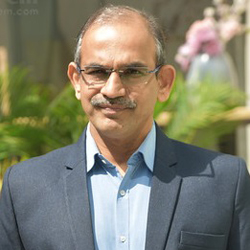 Mr. Biren Parekh
Director – CRISIL Limited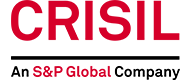 Mr. Biren Parekh is an Information Technology executive with over twenty-five years of experience managing and implementing complex BFSI digital transformation programs for top-tier global retail and corporate banks.
Currently, a Director at CRISIL Limited (as of June 2022), he is a certified corporate director with multiple global certifications like PMP, ACP, DASSM, PRINCE2, ITIL V3, PSM1, and CSM. He has also volunteered on the IEEE Innovation and entrepreneurship committee and the board of the PMI Mumbai chapter​ since April 2021.
Being one of the NEXT100 CIO 2020 winners, he is also a regular speaker at conferences and business schools like IIM, SJMSOM, NMIMS, PDPU, Delhi School of Economics and NITIE, where he conducts talks on project management, the Agile framework, Digital transformation and FinTech. He is also an angel investor in several Indian and international startups and even mentors for some of them.
He has been rated in "Top 25 thinkers on Project Management for April 2022" and "Top 50 thinkers in FinTech for Oct 2021 & Oct 2022" on the Thinkers360.com website.
Mr. Parekh has published a whitepaper titled 'A Comparative Study of Vendor Selection Process in Global Outsourcing Industry with an Elucidated Scientific Approach' in a reputed Scopus journal. He was also featured in the book 'High Productivity Practices by Successful Leaders' by Dr. Ravindran KA, whereby he shares tips on increasing productivity.
On the personal front, he is a fitness freak and a marathoner. He closely follows equity and enjoys reading, traveling, and exploring new cuisines. In his free time, he publishes articles on interesting topics on his website (bireparekh.com) and LinkedIn. His work has been featured in various magazines, blogs, and PMI journals.
He has published his book "Supercharge your Project Management skills" to share his experiences on his project management journey.
Mr. Biren Parekh Professional Experience :
https://www.linkedin.com/in/biren-parekh/details/experience/
Mr. Biren Parekh is Accorded with the following Honours & Awards :
https://www.linkedin.com/in/biren-parekh/details/honors/
Mr. Biren Parekh is Bestowed with the following Licenses & Certifications :
https://www.linkedin.com/in/biren-parekh/details/certifications/
Mr. Biren Parekh is Volunteering in the following Industry Associations & Institutions :
https://www.linkedin.com/in/biren-parekh/details/volunteering-experiences/
Public talk by Mr. Biren Parekh
Mr. Biren Parekh can be Contacted at :
Email : [email protected]
Website : http://www.birenparekh.com
Blog : http://www.birenparekh.com/blogs
LinkedIn : http://linkedin.com/in/biren-parekh
Twitter : https://twitter.com/iesporty
Facebook : https://www.facebook.com/Birenparekhdotcom
Instagram : https://www.instagram.com/ybirenp/