Digital Health Card: Unifying India
In the era of everything being just a click away, we at times forget that to reach this platform we need to articulate an entire method which forms the concrete base to construct this entire system of digitalization.

Industry 4.0, or the fourth industrial revolution in digitalization, is all about businesses orienting themselves to the consumer through e-commerce, digital marketing, social media, and the consumer experience through the vertical integration of R&D, manufacturing, marketing and sales, and other internal operations, as well as new business models based on these advancements.
References:
1. What Does Industry 4.0 Mean? The Definition of Digitization
2. What Is Industry 4.0 and How Does It Work? | IBM
Timeline of industrial revolution
All this is successive to industry 3.0 also referred to as the "Digital Revolution" or "First computer era" are other names for the third industrial revolution. It started in the 1970s of the 20th century Simple but rather massive computers were created during this time. These machines had decent computational power and served as a solid starting point for the creation of modern technology.
Partial automation, a technological advancement made possible using PLCs and basic computers, signaled the start of the industrial revolution 3.0. (Or memory-programmable controls). Simple automated systems have been created prior to the revolution. These, however, continued to rely significantly on input and involvement from people. Around the 1870s in the 19th century, the second industrial revolution (Industry 2.0) got started. Germany, America, and Britain were the key locations. This time is also known as the "Technological Revolution" era by some historians. It mostly concerned industrial procedures that employed electrically powered machinery. First to come in the line was Industry 1.0 which is the reason and what is spearheading the digitalization today. The first industrial revolution is known as Industry 1.0. (Figure1) It started in England in the eighteenth century and lasted from roughly 1760 until 1840. The industrial revolution had reached the United States by the later part of the 18th century. Industry 1.0 is characterized by the extensive use of steam power and mechanization of industry. It also represented the first significant shift from a handcraft economy to one where machines were used in the industrial procedures. Industry 1.0 was the first industrial revolution. Beginning in the eighteenth century in England, it lasted roughly from 1760 to 1840. By the latter half of the 18th century, the industrial revolution had reached the United States. Industry 1.0 is distinguished by a heavy reliance on steam power and mechanization. It also marked the first substantial transition from an economy based on manual labor to one where industrial process were carried out using machines.(Industry 1.0 to 4.0 – Brief History of the Industrial Revolution – Sustainability Success)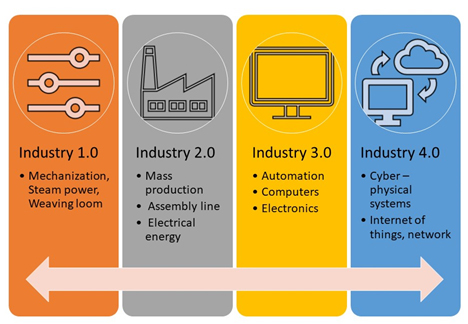 Figure 1 Timeline representing evolution of industry
Digitalization and Industry 4.0
Process of shifting from conventional modes to digital platforms all together i.e., from analog to digital format. This procedure generates digitized data that can be utilized for commercial purposes "without any different-in-kind alterations to the process itself." (Chung-Lee & Catallo, 2023)
All machines and the products they generate will have sensors in the future of digitalization. These will provide them the ability to communicate constantly with other systems as well as with one other and optimize their processes. The networked world will include customers, suppliers, and even production, distribution, and development. Dealing with creating a complete database managed system which procreates a system where everything is available at a glance in addition providing all and every interdependency in the process making sure that the material being researched or explored is given a multidisciplinary perspective.
Digitalization in healthcare
Digital tools are offering medical providers a more complete picture of patients' health and giving consumers more control over their own health through data access. Digital health offers genuine chances to boost performance and enhance clinical results.
These technologies provide fresh possibilities for promoting prevention, early detection of fatal illnesses, and management of chronic illnesses outside of the realm of conventional medical settings. Also, they can help customers make wiser choices regarding their own health. Smart phones, social networks, and internet applications are changing the way we communicate, but they are also enabling us to monitor our health and wellbeing in novel ways and expanding our access to information. To improve health care and health outcomes, these developments are bringing together people, information, technology, and connection.
However, they also make it possible for us to monitor our health and wellbeing in creative ways and increase our access to information. Smart phones, social networks, and internet applications are transforming the way we communicate. These advancements are bringing together people, information, technology, and connection to improve health care and health outcomes.
It is not a novel concept to give digital health treatments to promote health and improve quality of life using information and communications technologies. Digital health platforms, health systems, and related technology, however, continue to gain significance and advance in response to these global concerns as the population ages, diseases and deaths among children rise, epidemics and pandemics spread, healthcare costs increase, and access to care is impacted by racial discrimination and poverty.
Digitalization and healthcare in India
The Indian government is dedicated to ensuring that all citizens have access to healthcare on an equal basis, and digital health is a critical enabler for the successful transformation of the healthcare ecosystem. The digital health campaign in India emphasizes teleconsultation in community health centers as a key component of using digital tools to achieve healthcare goals. Teleconsultation aims to develop a platform that will enable a mid-level healthcare provider to link patients with doctors via a technological platform.
The National Digital Health Mission (NDHM), which consists of six essential building blocks including Health ID, DigiDoctor, health facility registry, and personal health data, was introduced by India's Prime Minister Mr. Narendra Modi on August 15, 2020. It will gradually also offer telemedicine and online pharmacies.(Sucess_story-Digital_Health_Mission(R))
The above mentioned are included under the Ayushman Bharat Pradhan Mantri Jan Arogya Yojana with the mission to bring about efficiency while ensuring transparency while dispensing the healthcare services. In 2018 NITI Aayog plan to develop a centralized system to create a unique identifier for each participating user in the National Health Stack is where the ambitious National Digital Health Mission got its start.("Quantified Self" Has the Potential to Improve Outcomes, n.d.)
Points to notice:
1. It comprises six key building blocks — HealthID, DigiDoctor, Health Facility Registry, Personal Health Records, e-Pharmacy and Telemedicine.
2. The mission will be designed, developed, launched, and carried out nationally by the National Health Authority.
3. The health ID, DigiDoctor, and Health Facility Register should be owned, operated, and maintained by the Government of India. This is one of the mission's fundamental tenets.
4. Private participants would be given an equal chance to integrate and develop their own items for the market. The government continues to be in charge of the essential tasks and checks, nevertheless.
5. Each Indian will receive a Health ID card as part of the Mission, which will contain all of their medical information, including prescriptions, treatment information, diagnostic results, and discharge summaries. The citizens will be able to give their doctors and health providers one-time access to this data during visits to the hospital for consultation.(What Is the National Digital Health Mission? – INSIGHTSIAS)
While the government will own, operate, and maintain the primary NDHM building blocks—such as health ID, DigiDoctor, and the health facility registry—private stakeholders will also have an equal opportunity to integrate with these building blocks and produce their own goods for the market, according to Dr. Indu Bhushan, Chief Executive Officer of the National Health Authority. The government will continue to handle the essential tasks and checks, such as creating a Health ID or approving a facility or doctor. Personal health record (PHR) and electronic medical record (EMR) solutions are additional components that can be developed by private parties in accordance with the established requirements.
Market surrounding Digital healthcare.
According to a report by EY-IPA titled "Healthcare goes mobile: development of teleconsultation and e-pharmacy in new normal," the Indian telemedicine market is anticipated to grow to >US$ 5.4 billion by 2025.The pandemic is giving telemedicine, which includes teleconsultation and e-pharmacy, a welcome boost in India. Teleconsultation and e-pharmacy, which will together make up around 95% of the telemedicine business by 2025, are projected to benefit from this stimulus. In India, the market for teleconsultation is anticipated to grow from US$ 100 million to US$ 700 million during the following five years at a CAGR of 48%.(Success_story-Digital_Health_Mission(R), n.d.)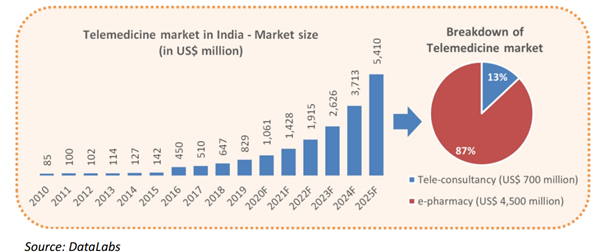 Figure 2 Statistics representing impact of Industry 4.0
Future of Digital healthcare in India
The epidemic has highlighted the numerous inefficiencies in the country's healthcare system, necessitating the development of an integrated healthcare ecosystem. Digitally and will provide a secure connection between patients and doctors. Important players in the healthcare industry are expressing interest in implementing various teleconsultation and e-pharmacy platforms. To link doctors and patients, several pharmaceutical corporations have teamed with platform providers or are even building their own platforms.(The Future of Digital Health | BCG)
Most online pharmacies have introduced teleconsultation services on their websites. Teleconsultation platforms are starting to emerge in India, and more groups are likely to supply platforms in the future. The value of a platform provider will vary depending on the type of healthcare environment.
Technology, infrastructure, and governmental rules and regulations will serve as the framework for this enormous digital health ecosystem. Most of the gathered data will be useful to the healthcare environment. Data will therefore be at the center of this ecosystem, which will improve healthcare quality nationwide. (The Future of Digital Health | BCG)
While normal outpatient offices are closed, citizens can currently look forward to telemedicine, DigiDoctor, and pharmacy services from the National Digital Health Mission. Teleconsultation has the potential to offer all patients comprehensive care if there are enough checks and balances in place.
Conclusion
There is a paradigm shift being registered in all aspects and not just manufacturing arena. Health care is evident part of this evolution of industrialization from industry 1.0 to 4.0. Making interdependency possible in the data sheets so a single data point of material can be imagined and analyzed from all possible perspectives. Healthcare digitalization help in progressing through and better monitoring as well as handing data on the larger extend to efficiently plan, organize and estimate disease progression through interior regions.
About the author :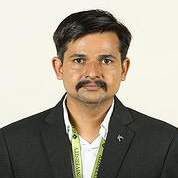 Dr. Bhupendra G. Prajapati
Professor at Dept.of Pharmaceutics and Pharmaceutical Technology,
Shree S.K. Patel College of Pharmaceutical Education & Research.
Faculty of Pharmacy – Ganpat University. Gujarat.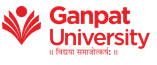 Dr. Bhupendra G. Prajapati is Bestowed with the following Honors & Awards :
https://www.linkedin.com/in/dr-bhupendra-g-prajapati/details/honors/
Dr. Bhupendra G. Prajapati is Granted with the following Patents :
https://www.linkedin.com/in/dr-bhupendra-g-prajapati/details/patents/
Dr. Bhupendra G. Prajapati can be contacted at:
LinkedIn | FaceBook | YouTube | Website | E-mail
---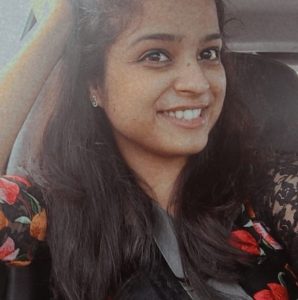 Ms. Shambhavi Singh
Department of Pharmaceutics, School of Pharmacy & Technology Management, SVKM'S NMIMS Deemed-to-be University, Shirpur, Maharashtra.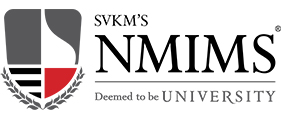 Ms. Shambhavi Singh can be contacted at: