BUILDING THE BRIDGE TO INDIA'S DIGITAL DREAM AND GOAL OF A $ 1 TRILLION DIGITAL ECONOMY – Authored by Mr. Sunil David

The Digital India was the flagship programme of the Government of India that was launched in July 2015 with a clear vision to transform India into a Digitally empowered society and a knowledge economy.
The Digital India Programme was centered on three key vision areas:
Digital Infrastructure as a Core Utility to Every Citizen in India
Governance & Services on Demand
Digital Empowerment of Citizens
The Government of India has aspirations to make India a USD 1 trillion Digital Economy by 2025 and in order to achieve this goal various initiatives are in place .The striking feature of the recent FY23 Budget proposal was its focus on growth through Infrastructure development, both Physical and Digital. For those advocating the importance of Digital Technology, it is extremely heart-warming that Digitalization now runs as one of the principal themes across many Government spending initiatives.
It is an absolute imperative that Internet Access is a critical tool for socio-economic development of a Country, especially in a post-pandemic world. With a majority of the Indian population living in rural areas, inclusive and sustainable growth cannot occur without world-class Digital infrastructure to support rural connectivity.

Since the launch of the Digital India programme on July 1, 2015, by the Prime Minister Shri Narendra Modi , we have seen significant increase in mobile broadband subscription and Data usage.   India has nearly 765 million Mobile Broad band subscribers and Internet usage is now amongst the highest in the world with an approximate 17GB Data usage per month as per Nokia's Annual Broadband Index Report 2022 .  India is now ready to embark on the next phase of the Digital revolution. The path of Digital India 2.0 will no doubt encounter a series of challenges, which includes strengthening of Digital infrastructure, Up skilling & Re-skilling of our young workforce, developing India's own Digital applications to solve real life problems in Manufacturing, Education, Healthcare, Agriculture, Energy etc.
In my view the 6 important levers of Digital transformation that can help India hit the target of a $ 1 Trillion Digital economy that we aspire to be by 2025 is as follows:
1. Augmenting India's Digital Infrastructure
When it comes to augmenting India's Digital Infrastructure, there are two specific areas of focus – one is to ensure our Telecom infrastructure is beefed up and secondly we need to make India a Data Centre Hub.
Let me first address the Telecom infrastructure aspect since Reliable, Secure and High speed Digital Connectivity is an absolute necessity to enable Digital Applications and businesses to run.  As the world grows more Digitally dependent, the role of Communication Service Providers ( CSPs) in achieving the connected future will continue to evolve at a rapid pace. While Connectivity forms the core of all things Digital, CSPs must endeavor to increase their speed, agility and versatility as service providers, delivering Digital Disruptive solutions and services to customers will give them a competitive advantage. CSPs will become the nerve centre of a Digital future, supporting the stark majority of Enterprises by facilitating Innovation and Transformation from every angle leveraging the power of disruptive technologies like AI, IOT,AR/VR etc . At the end of the day, connecting everything is a natural extension of the core business of Connecting people .  There are a range of technologies available  such as traditional Wireline connectivity using Fibre,  Cellular (2G/3G/4G), Low Power Wide Area Networks like NB-IOT and LTE-M using licensed spectrum and LoRa WAN  using unlicensed spectrum , Short range communication technologies like Wi-Fi and  Bluetooth and Satellite technology .  Given that we have a significant percentage of our population living in the rural hinterlands, we need a hybrid connectivity solution that is able to use a mix of Cellular , lay fibre wherever possible and also use Satellite communications solutions when fibre and cellular options are not feasible.  We are now seeing big Telecom players in India like Airtel and Reliance Jio playing in this space and with a clear plan to offer satellite broadband connectivity to consumers and Enterprises across India including the remotest villages and towns in the near future.  This will go a long way in bridging the current Digital divide that exists.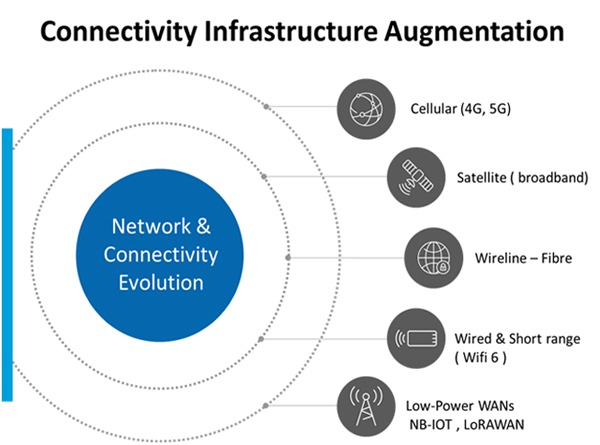 Fifth Generation Technology – 5G
The emergence of 5G, the fifth generation of wireless mobile communications, will no doubt have a major impact on how services are delivered. It's poised to jumpstart the next wave of mobile innovation. Businesses of all sizes are wondering how 5G is currently being used, which use-case technologies will benefit them, and how they should build them into their growth strategies. Some businesses are even wondering if 5G is just for consumers—can it have an impact on businesses today ?  5G is not just for consumers, and it is already having an impact on some businesses today— however it's only the beginning.
Why 5G? Business leaders continue to ask, "Why do I need to embrace 5G?" or "What does it mean to evolve to 5G?" With new capabilities coming online, 5G not only will enhance a growing "smart" ecosystem for businesses, but it will also enhance and complement other networking technologies.
User experience
The eventual 5G value proposition is best summed up as
Latency + Security + Reliability + Speed = Better User Experience.
The Network Evolution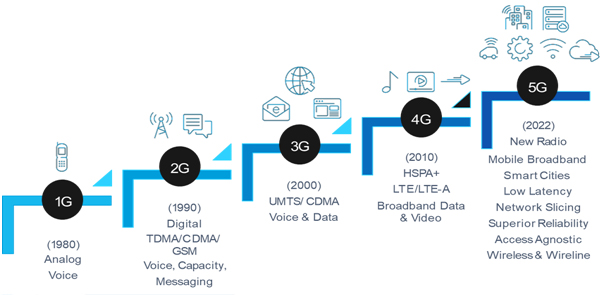 As these networks mature they will ultimately deliver up to 50x more speed, 10x less in end-to-end latency, and 1,000x more capacity than 4G/LTE. Businesses will gain the ability to achieve true wireless flexibility—with a consistent performance resembling that of wired networks. This means being able to Connect, Collect, and Create in new ways, enabling a new standard in the convergence of Cloud, Networks, Data, and Applications. Businesses can use consumer-grade sensors, but business needs are typically more rigorous and demanding than those of consumers. Businesses of all sizes should turn to enterprise-grade sensors and IoT for unique device needs like Asset management trackers, Robots, and Personal Protective Equipment ( PPE ) . The addition of this "Smart" technology can help companies gain insights and better visibility into their business and consumer needs in near-real time and that can be leveraged to drive increased revenue, improve efficiencies and productivity. Adding 5G to existing 4G network architectures, combined with other next-generation technologies such as Internet of Things (IoT) devices and Edge capabilities, enable more feature- and function-rich user experiences across all the functions of business. From Financial service to Retail to Manufacturing to Transportation and to Healthcare, and across virtually all industries and businesses, 5G is starting to make an impact across the world.
As far as India is concerned, we expect 5G spectrum to be auctioned sometime in the second half of this year. We also expect more fiberisation of towers that is needed for backhaul and affordable 5G devices for consumers and Enterprises.  If the spectrum auction goes as per plan and once operators build the 5G networks, we hope for commercial launch of services sometime in the final quarter of 2022.
Data Centre Infrastructure
Augmentation:
Building of new Data Centers is essential to cope with the humongous amount of Data that is generated and also given the fact that Cloud adoption is increasing in
India where Enterprises big and small are moving a lot of their workloads to the Cloud.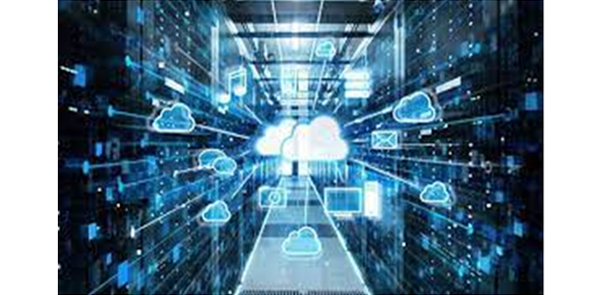 COVID 19 has pushed the demand for Cloud service across the world with Digital transformation initiatives being accelerated across industries, and the Internet becoming a lifeline for people both for work as well as for entertainment. This shift towards Cloud has pushed increased investments in hyper-scale Data centres with the global Data centre market investments expected to reach $200 billion per annum by 2025, and India is expected to account for 2.3% of these total investments. In the recent Budget, Finance Minister Nirmala Sitharaman granting infrastructure status to Data centres is expected to give a huge boost to the industry.
As per a NASSCOM report released in 2021 , Cumulative investments of $1.3 trillion are expected over 2019-2025, with North America being the leading market in terms of investments, and MEA & LATAM being the fastest growing markets followed by APAC .  India Data centre market investments are expected to grow at a CAGR of 5% (2X of the global market) to reach $4.6 billion per annum by 2025.
Majority of the global Data centre players are Co location providers, followed by Hyper scale Cloud service providers like AWS, Microsoft, Google, Alibaba etc. With growing investment opportunities, the market is witnessing increased interest from real estate and private equity players, and entry of many new large players. With the increasing investment in hyper-scale Datacenters the average size of Datacentres as well their power capacity has increased manifold over the last decade.
India is well positioned to garner a larger share of global Datacentre investments as it provides: significant cost advantage both in construction and operations; growing online market and international connectivity; ample skilled workforce; and majority investments in Tier IV Datacentres
The India market is witnessing investments in at-least 10 Datacentre projects on an annual basis from Datacentre service providers. The state of Maharashtra continues to dominate with investment share of over 50% in the market Government's Digital India initiatives to spur demand for Datacentre services from Central and State Governments in India. The proposed Data Protection Bill will be one of the key driving factors for market growth going forward.  Service providers including NTT Global Data Centers (Netmagic), ST Telemedia Global Data Centres India, CtrlS, Yotta Infrastructure Solutions, RackBank are investing in Datacentre development to support the unprecedented demand that will arise through Data localization policy as and when formalized.
Cloud Adoption in India is expected to get a significant fillip with the augmentation of India's Data centre infrastructure as all the data and applications will be residing within the boundaries of India ensuring better latency, better performance of applications and to also comply with regulations around Data localization if the need arises
As per a NASSCOM report, Global Public Cloud spend , valued at $332 bn (2021), is projected to grow by 20% YoY till 2022. With accelerated Cloud adoption, focus is shifting to Cloud infrastructure and the platform layer; IaaS is seeing 29% YoY growth and PaaS seeing 22% growth; SaaS remains the largest market with 39% share and we are seeing increasing number of SAAS Startups mushrooming in India. India's Cloud market was estimated at $4.4 bn (2021); projected to grow 26% to reach $5.6 bn (2022) .  The need for businesses to migrate critical workloads to the Cloud and modernize legacy on-premise IT infrastructure will boost growth of IaaS and PaaS .  Customer Experience, Relationship Management,  Content and Collaboration Services are expected to be the  emerging segments of growth.
Most Indian Enterprises are in early to mid-stages of Cloud maturity, incorporating easily deployable end-user SaaS applications, primarily in ERP, CRM  and analytical functions . BFSI (incl. FinTech), Media & Entertainment, Manufacturing and Telecom are at the tipping point of Cloud adoption.  Investments in Cloud Management, Storage Networks, Security & Back-up services are expected to grow 31% YoY till 2022, reflecting the demand for Cloud-enabled infrastructural up gradations.  Growth of eCommerce, BPM, Retail and favorable Government support through technology enablement and Digitization programs is helping speed up Cloud adoption in SMBs and native businesses.  Highly regulated domains like Healthcare, BFSI and the Public Sector are increasingly adopting hybrid Cloud for greater interoperability to manage data security and prevent vendor lock-in. Hybrid Cloud adoption by firms in India is set to grow 49% over the next 3 years as per the same NASSCOM report.
2. IOT (Internet of Things)
IOT is NOT just about "things" and "technology"
it is  about
Connecting people
Improving interactions
Gaining real-time visibility
Creating new services & solutions
IoT is an ecosystem of Connected devices that exchange data over a wireline  or wireless network to deliver some preset conditional data about an asset , and derive both, intelligence and next stage decisions, from that Data. These devices could be Smart electronic appliances like Refrigerators, Washing machines , Smart office equipment like printer, Machines in a factory, Cars and Vehicles or any device that are tagged with the requisite sensors. Data generated by all these devices are routed to on-premise Data centers or Cloud storage, and more recently, to Edge storage, where it is analyzed for insights. Increasingly, the Data generated by one equipment is also getting routed directly to another equipment to initiate a response action, thus creating a series of machine-to-machine or M2M communication, where it is processed to gain insights that help in taking decisions.
In March 2017, when I took up my new role heading the IoT Business, the adoption of IoT in India was still very low compared to other markets in Asia, Europe and North America. But on the positive side, there was increased awareness. In the past, while speaking to our clients, we had to explain what IoT was. Now, they already understand what IOT technology is  and are now keen  to know how to get started on their IOT journey to solve their business problems and achieve their KPIs ( Key Performance Indicators ) . Given the level of awareness of IOT today, the focus of the discussions now a days are increasingly  centred around discussing use cases, technical architecture, how to get started with a POC and most importantly  how they could get an ROI from their investment in IoT.
Global IoT Overview
A lot has been said about the global impact of COVID-19 on IoT however, on a positive note, it is worth looking at how the IoT has evolved post-COVID-19 . At the latter part of the pandemic's lifecycle and its declining significant impacts, the Global IoT market size/spending predictions have evolved to a great extent. An acceleration trend in IoT adoption has been redefining the dimensions of the already evolving IoT space
The tale of how IoT market was booming during the pre-pandemic period, to how it almost took a hit, dipped down, and came back rebounding in 2021 will always fascinate the coming generations. The IoT market was immensely impacted owing to the pandemic. Sectors such as Consumer services, Transportation, and Manufacturing were the most impacted sectors. The global spending pattern also saw a shift– from devices and sensors to Cloud, Data &Analytics, and software in the work-from-anywhere scenario. However, the IoT market showed signs of positive recovery in 2021 and is expected to follow the same trends beyond 2022 as well. A significant increase in IoT spending in sectors including Healthcare, Manufacturing and Supply chain, Education, and Smart homes is also witnessed.
Indian IoT Overview
India's Digital economy is one of the largest and fastest-growing markets for Digital consumers. A Digitally transformed economy, a $1 trillion Digital economy aim for 2025, as part of the $5 trillion 2025 GDP vision, will usher India into the realm of sustainable and inclusive development, of which, IoT will form a core technology pillar. So, how is IoT playing a role in meeting India's Digital growth?  IoT investments in India was expected to go up to $15 billion in 2021 from $5 billion in 2019, according to research by NASSCOM's sister organization, DSCI. This will also get reflected in the fact that IoT devices in India will likely increase significantly. Industrial IoT (IIoT) is already well on its way to rejig the Indian Manufacturing landscape. The Indian government has made the "Make in India" initiative a priority to strengthen India's manufacturing prowess while making the country an attractive location for Indian and international manufacturers. The Production Linked Incentive ( PLI) covering more than 14 sectors is bound to give a fillip to the Manufacturing Industry with the objective of making India a Manufacturing hub.
 Enablers of IoT in India and Unique Use Cases
IoT can transform India in unique ways to reach the masses where sophisticated technology may not reach, through applications such as intelligent tracking systems in Transportation, Industrial wireless automation, Public safety and security, personal health monitoring, and health care for the aged community.
India has unique problems where remote access to necessities, such as primary healthcare with adequate doctors, basic education to children in rural and semi urban areas, adequate market access to the agricultural population, reach of core government services, etc., has been a challenge and continues to limit the rapid pace at which the country can evolve. India's mobile-first Digitalization success, leapfrogging from no computerization to mobile usage straight away, can be a potent tool in its armor. IoT-enabled services through this medium can bring dramatic transformation in the lives of people with limited amenities. While COVID-19 created an unavoidable survival push for many urbanites and companies to also embrace technology, the challenge will be to continue to build on this momentum.  India's true IoT potential lies in implementing both, sophisticated Smart City and Smart Living concepts, as well as, enabling mass-scale Tech4Good applications.
IoT Vendor Landscape in India
India's IoT landscape has evolved both in coverage and depth. Be it the IoT start-up ecosystem, IoT-specific patents, or IIoT space, India is seeing significant growth in all these areas.  As per a NASSCOM report around 5,000 IoT patents were filed from 2014-2019, and this trend is expected to continue through 2022. Increasing internet bandwidth and availability, a rise in smartphone usage and a growing number of devices with built-in sensors will drive the IoT market in India. IoT implementation in healthcare will gain more impetus. Other segments to see more push for IoT solutions includes disaster prevention, public safetyand security, Manufacturing and Digitalization of  Supply chains . India's 480+ IoT start-ups number is expected to increase in 2022, owing to improving telecom connectivity and the need for connected solutions. In 2020, fewer newly formed start-ups have leveraged IoT due to supply chain and customer access challenges, conversely, in 2021, we could see these challenges diminishing and some new start-ups leveraging IoT coming up in the space .  Manufacturers of smart products and industrial devices are expected to implement remote monitoring and diagnostic solution (RM&D) for Data monetization in 2022 . We also expect Manufacturers of Connected Products both Industrial and Consumer products innovate around their business models leveraging the power of IOT by offering Products as a Service.
3. ARTIFICIAL INTELLIGENCE
Artificial Intelligence ( AI ) has the potential to contribute 10% of India's GDP by 2025; a figure conservatively pegged at US$500bn. Today, the question is not 'if' AI has the potential to Digitally transform the Indian economy but as to how to achieve the goals that have been envisaged. As per a NASSCOM report global AI market has expanded 45% y-o-y in 2021 and is expected to reach US$219bn by 2025. The pandemic situation has brought about unbridled adoption of Cloud Computing across sectors which has reportedly grown 53% between 2020 and 2021. Enterprises, governments and SMBs who have joined their respective Cloud transformation journeys are well positioned to leverage AI to achieve business benefits. Potential for cost optimization, increasing availability of standardized data and off-theshelf Machine Learning models delivered over the Cloud are some of the key factors which are altering the AI adoption landscape in India. India stands to gain tremendously because of this churn in AI adoption across the board. In fact, democratization of AI and Data aligns well with India's planned leap across the core sectors of Agriculture, Public Health, MSMEs, and Infrastructure. The road to India's success in ensuring AI4all runs through AIaaS (AI-as-a-service) – sector-specific, cost-effective solutions that are easy to implement.

India is already seen as an emerging destination for Data Annotation & Labelling services globally. Add to this the fact that India is also home to 1,400 Global Capability Centers, a disruptive emerging AI SaaS ecosystem and 500K+ and growing installed AI/ML talent, the critical building blocks are in place to propel India as one of the leading global hubs for Data & AI Services
Sharing some key takeaways from a NASSCOM report below:
COVID 19 has accelerated the maturity journey of AI adoption by companies worldwide.
COVID-19 led Cloud adoption grew 53% between 2020 and 2021
Global AI markets have expanded by 45% y-o-y in 2021; estimated to reach $219 Bn by 2025
Cloud, data standardization, and growing need for data analytics is driving cross-sectoral demand for more advanced AI applications
Cost , skills and time-to-market factors are driving the demand for democratization of AI to AIaaS
Nearly one-third of global companies have deployed AI; another 50%+ are actively exploring AI use cases
Most companies struggle with building in-house capabilities for at-scale AI deployments at speed, creating a ripe potential for AIaaS
Operationalizing costs and resource allocation flexibility, instead of a fixed model, are driving AIaaS solutions in companies, particularly SMEs, as the first step towards AI adoption
New market research commissioned by IBM last year found that nearly a third of IT businesses around the world are now usingAI. Nearly 43 per cent of the IT professionals surveyed around the world also said that their company had accelerated the rollout of AI as a result of the Covid-19pandemic.
IBM's "Global AI Adoption Index 2021" revealed that while AI adoption was flat over the last year, momentum is shifting as the need for AI has been accelerated by changing business needs due to the Covid-19 pandemic. AI is already changing the way businesses operate today, from how they communicate with their customers via virtual assistants, to automating key workflows, and even managing Network  and Data /Information security. Another recent IBM research revealed that more than half of CEOs expect AI to deliver tangible business benefits in the next few years.
As far as India is concerned, IBM said that over half (53 per cent) of Indian IT professionals said that their company has accelerated its rollout of AI due to the Covid-19 pandemic. Indian IT professionals are also most likely to say that the pandemic has increased their focus on security and threats (43 per cent).
Indian IT professionals are most likely to see limited expertise or knowledge (52 per cent) and increasing data complexity and data silos (50 per cent) as barriers to AI adoption. Nearly all (95 per cent) IT professionals in India believe that it is critical or very important to their business that they can trust AI's output is fair, safe and reliable.
4. Platforms and Ecosytems:
India has set itself an ambitious goal of becoming a $5 trillion economy and a $1 trillion Digital economy  by the year 2025. Public digital platforms can play a critical role in achieving this goal by building new solutions for service delivery, at population scale and lower cost.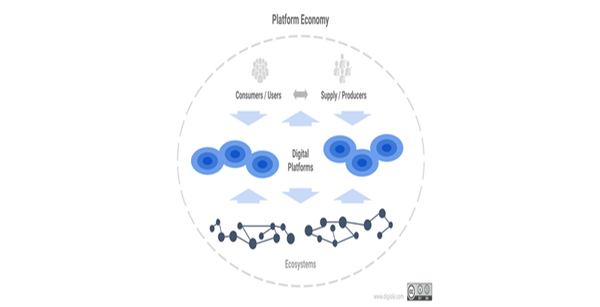 Digital India initiatives pivotal for India's competitiveness
Enhancement of India's competitiveness index scores
Broken data silos & created shared tech infrastructure
Enabled the formation of multi-stakeholder ecosystems
Low-cost inclusive Digitalization at-scale in India
3 of the largest public digital platforms in the world are from India
Aadhar – Largest unique Digital identity platform
UPI – Largest Digital payments ecosystem
CoWIN – Largest Vaccination platform
As per a NASSCOM study Open digital ecosystems can create a  $700+ bn. opportunity for India
Creation of new value of $500+ bn which is 5% of India's GDP
Generation of $200+ bn. in savings to the country
 Expansion and adoption of Indian platforms globally
Adoption of Indian digital platforms for inclusive global growth
Expansion of BHIM, UPI to other countries
CoWIN to be open source and made available to countries
Public digital platforms enhancing government-citizen engagement
Generating value through network effects public Digital platforms deliver multiple benefits
Enhancing government-citizen engagement accessible, secure, reliable and personalized services
Improved government ecosystem integrity through consolidation of services
Increased govt. agility and responsiveness platforms suited to changing needs, policies or legislation
Enhanced effectiveness of govt. policies via omni-channel support and interactions
Government emerging as an enabler of citizen-centric services is one of the key factors driving the rise of public digital platforms in India.
It's the 75th year of India's independence, and as we sit back to reflect on what is Digital India and what has been  unique in this wonderful  journey, it is the transformation of lives and livelihoods of people that we are seeing at the grassroots of India , powered by Digital technology and the ingenuity of India's thriving innovation ecosystem. And enabling the same is a quiet revolution that is at the Centre  of India's transformation into Digital India—India's 'Platformization' story, that is, how the nation  has built one of the world's most robust and comprehensive Digital public-good platforms as the foundation of Digital India
India's Platformization strategy has  begun to impact each and every one of our lives: for example, each time we use the UPI (Unified Payments Interface) to make an online  payment, or book a vaccination slot using the  CoWin platform, or use the Aadhaar platform to access a service to verify one's identity. It is the backbone on which Digital India runs that has been built for scale and universality. And with over 20 plus platforms impacting over a billion plus lives, India is truly leading the world on building the substratum for a strong and scalable Digital economy that is truly inclusive.
A Digital public-good platform generates tremendous value by enabling seamless transactions, catalysing innovation and generating efficiency and transparency for all users. India's 20-plus public Digital platforms have successfully built enormous scale across multiple citizen services and also helped create a vibrant Tech Start Up ecosystem that is leveraging this Digital infrastructure. The rise of public Digital platforms also represents a productive engagement between the Government and Indian Enterprise  to work together in tackling very critical  socio -economic challenges.
Aadhaar has been India's most visible Digital platform.  It is amazing as to  how rapidly this ecosystem has attained 1.3 billion registrations and how a unique identity has become the foundation for Digital transformation across multiple Industry  sectors.
The UPI app clocked over 4.52 crore transactions in Feb 2022 and approx. INR 8.26 lakh crore in value  , marking a game-changing penetration of Digital payments in India. Fast Tag, which became mandatory earlier this year and enables online toll collection, had facilitated 243.64 million transactions in Feb 2022.
Digital platforms have also played a key role in India's response to the Covid crisis. Think of the MyGov Chatbot, which has provided validated information on key resources, or eSanjeevani, which has so far enabled 16 million telemedicine consultations so far , or CoWin, our vaccination gateway that has logged over 1.82Billion vaccine doses until mid March 2022  this year.
So why is this important and unique to India?
First and foremost are the key design principles: Affordability through low-cost development, Interoperability with an API-driven backend, and the driving of large-scale reach. Secondly, the  access infrastructure: Mobile-first suitability even for India's  non-smart phone segment given that we still have significant percentage of our population using ordinary feature phones, , multi-lingual interfaces given the diversity of our nation , and, most importantly, the leveraging of offline infrastructure of Common Service Centres in the remotest of towns and villages of India . Lastly, it is about innovation, enabling entrepreneurs to leverage these platforms and create truly unique and cost effective solutions for India's opportunities and challenges.
Open digital ecosystems today have the potential to unlock opportunities worth $700 billion for India by 2030, as per a report by BCG. The Environmental, Societal and Governance (ECG) impact across sectors like Healthcare, Urban governance, Agriculture, Law and Justice, Education and Micro, Small and Medium enterprises (MSMEs) can create new value of $500 billion-plus, and over $200 billion in savings for India . From enabling farmers to sell their produce through e-commerce platforms, to facilitating Education and Healthcare in the remotest parts of our nation, Digitalization offers enormous transformative opportunities for India. The upcoming National Digital Health Mission: Universal Health Initiative, for example, can be a game-changer for delivering healthcare services in the country.
In the last 75 years, India has made a tremendous leap to become a robust Digital economy, and the future of our country will be defined by how well we can integrate Digital solutions across these multiple platforms. By the 100th year of our independence,  a lot  more can be achieved, for which we must strive towards developing a seamless, transparent, and inclusive Digital ecosystem that is driven by India's world-class innovation capabilities that can positively impact the lives of billions of Indians
5. Cyber Security
As human behavior and interactions continue to be shaped by increasingly ubiquitous technologies, Enterprises must continuously adapt their capabilities to deal with and prevent malicious actors from taking advantage of the shifting technology landscape and the velocity and pace at which we are seeing this happen. Cyber security must be prioritized in all domains of our society and the economy if we are to unlock the true potential of the Digital economy. Cyber security is not a separate technology but rather a foundational set of systems spanning technology, people and processes for the Fourth Industrial Revolution. Cyber Security is a business problem and not a Technology problem.  The accelerated and sudden shift to remote working during the COVID-19 pandemic  in early 2020 coupled with recent high-profile sophisticated  cyber attacks have resulted in bringing Cybersecurity top of mind among key decision makers in organizations and nations. Cybersecurity is not a Board room agenda and is on the CEO priority list.  Despite the growing cognizance of Cyber risks and threats, decision-makers and cyber experts are often not on the same page in terms of prioritizing cybersecurity, integrating cyber risk into their  business strategy and integrating cyber security leaders and officers  into their  business processes. Much still needs to be done to arrive at a shared understanding of how to strengthen Cyber resilience.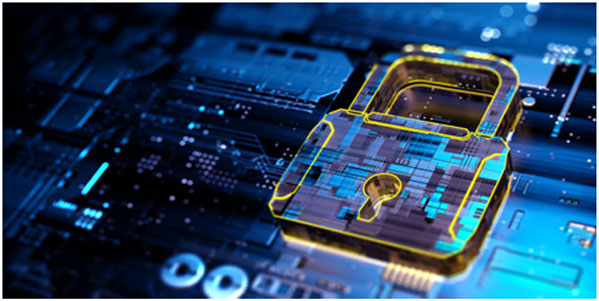 At the time of writing this article , Digital trends and their exponential proliferation due to the COVID-19 pandemic have thrust the global population onto a new trajectory of Digitalization and interconnectedness that has never seen before.  One of the starkest and most troubling new consequences of our Digitalized existence is the increasingly frequent, costly and damaging occurrence of Cyber incidents, sometimes even paralyzing critical services and infrastructure. This trend shows no signs of slowing, notably as sophisticated tools and methods become more widely available to threat actors at relatively low (or in some cases no) cost. Signs of increasing Digitalization are everywhere. The International Telecommunication Union recently reported that fixed broadband access has increased significantly on all continents as a direct result of Teleworking, Distance learning, Remote entertainment and Telemedicine.
Most technologically advanced countries prioritized the expansion of Digital Consumer tools, fostering Digital Entrepreneurial ventures and investing in innovation across colleges and universities, Businesses and Digital authorities, whereas emerging economies prioritized increasing mobile internet access, training Digital talent which is of severe scarcity today  and generating investment in R&D and building Digital Workplaces  . This begs a question: How will smaller and less powerful countries protect themselves and their natural resources if they are not able to protect their Digitally connected infrastructure? The cybersecurity poverty line question becomes even more pressing in the ever-increasing surge of high speed connectivity.
Key findings from a World Economic Forum report comes up with some interesting insights.
1. While many factors are driving cybersecurity policies forward, we identified through their survey that 81% of respondents believe that Digital transformation is the main driver in improving Cyber resilience. The accelerating pace of Digitalization due to the COVID-19 pandemic and the shift of our working habits is pushing Cyber resilience forward. As many as 87% of executives are planning to improve cyber resilience at their organizations by strengthening resilience policies, processes and standards for how to engage and manage third parties.
2. The research revealed three main and critical perception gaps between security-focused executives (chief information security officers), and business executives (chief executive officers). The gaps are the most visible in three areas:
2.1 Prioritizing cyber in business decisions; While 92% of business executives surveyed agree that Cyber resilience is integrated into enterprise risk-management strategies, only 55% of security focused leaders surveyed agree with the statement.
2.2 Gaining leadership support for cyber security; 84% of respondents share that Cyber resilience is considered a business priority in their organizations with support and direction from leadership, but a significantly smaller proportion (68%) see Cyber resilience as a major part of their overall risk management. Due to this misalignment, many security leaders still express that they are not consulted in business decisions which results in less secure decisions and security issues. This gap between leaders can leave firms vulnerable to attacks as a direct result of incongruous security priorities and policies.
2.3 Recruiting and retaining cybersecurity talent; the WEF survey found that 59% of all respondents would find it challenging to respond to a cybersecurity incident due to the shortage of skills within their team. While the majority of respondents ranked talent recruitment and retention as their most challenging aspect, business executives appear less acutely aware of the gaps than their security-focused executives, who perceive their ability to respond to an attack with adequate personnel as one of their main vulnerabilities.
3. The threat of ransomware continues to grow. As many as 80% of cyber leaders stressed that ransomware is a dangerous and evolving threat to public safety. The survey confirmed that ransomware attacks are at the forefront of cyber leaders' minds, with 50% of respondents indicating that ransomware is one of their greatest concerns when it comes to cyber threats. Ransomware attacks are increasing in frequency and sophistication, and this ever-present threat is keeping cyber leaders up at night. Ransomware attacks are followed by social-engineering attacks as the second highest concern for cyber leaders; number three on this list is malicious insider activity. A malicious insider is defined as an organization's current or former employees, contractors or trusted business partners who misuse their authorized access to critical assets in a manner that negatively affects the organization.
4. Small and medium-sized enterprises (SMEs) are seen as a key threat to supply chains, partner networks and ecosystems. In the research, 88% of respondents indicate that they are concerned about Cyber resilience of SMEs in their ecosystem.
5. Cyber leaders have indicated that clear and productive regulations are needed that would allow and encourage information sharing and collaboration. The value of partnerships is proven; over 90% of respondents report receiving actionable insights from external information-sharing groups and/or partners.
Trends Impacting India's Cybersecurity Sector In 2022
Cyberattacks in India have increased during the pandemic, and this trend appears to be continuing, as the new distributed workforce provides more opportunities for criminals to exploit. The cyber security market in India is expected to grow to USD 3.05 billion by 2022 driven by investments by organizations to safeguard against cyber threats.
Moving into 2022, cyber criminals will almost certainly continue to take advantage of any human or technical flaws, as well as the hybrid work era's more complicated IT requirements. Here we take look at some of the trends that will impact India's cybersecurity sector in the year ahead.
Cyber criminals will take advantage of weaknesses brought forth by the pandemic
Throughout the pandemic, organizations around the world have become even more reliant on increasingly capable technological approaches to bolster business resilience. However, despite these efforts, threat actors have been able to exploit both human and technical weaknesses in more complex and dispersed networks resulting in considerable economic and productivity damages.
Looking ahead to 2022 and beyond , threat actors will continue to exploit weaknesses that organizations struggle to correct due to ever-increasing complexity, allowing them to further their own interests. In other words, expect 2022 to look at lot like 2021 in terms of notable and sensational exploits.
Cyber threats, such as ransomware, will continue to increase
The IT world went into chaos when employees started working from home overnight because they had to solve for massive increases in scale and performance with little warning and with very little time , and we all know that attackers love chaos and confusion . Fast forward to  nearly 2 years and now a large portion of those work-from-home employees are about to come back into the office — at least part time — so IT security teams are going to learn quickly where they have gaps securing the corporate network from the office. More network chaos always means more successful cyberattacks.
Enhanced endpoint security bolstered by automation
Newly remote workforces are now the easy targets for adversaries, so classic antivirus solutions will be completely displaced by concepts of Extended Detection and Response (XDR) and Endpoint detection and response (EDR) for protection of endpoints from advanced and sophisticated threats. Traditional security analytics solutions like Security Information and Event Management (SIEM) will evolve towards tools leveraging concepts of AI and ML for security automation and orchestration. The premise will now shift from detecting and responding to threats to predicting threats leveraging the power of AI and ML.
Work from anywhere model embedded with Security framework will persist
As many companies have adopted work-from-home policies in response to the pandemic, cybersecurity has become a major issue. While every organization's objective is to follow the technology trends of anywhere, anytime connection, it also forces them to consider an unprecedented growth in the attack surface throughout the network.
Organizations will strategically invest more on frameworks  like SASE ( Secure Access Service Edge ) , Cloud Access Security broker (CASB), Secure Web Gateway (SWG), Zero Trust Framework  to name a few. These solutions and architecture combine networking and security to give consumers direct, secure access to cloud-based apps while also protecting users, programs, and infrastructure regardless of location.
Securing the Cloud Workload
With a significant  increase in Cloud-based application workload and a shift toward hybrid Cloud strategies, organizations are reaping the benefits of agility and scale while opening up new avenues for adversaries to exploit vulnerabilities and target the larger threat landscape.
Cloud workloads for microservices driven applications built on virtualized modules like containers will require specific solutions to protect from cyber threats. This will prolife rate the technologies like Cloud Workload Protection and Cloud Security Posture Management with the objective to gain visibility and provide threat protection. DevSecOps will integrate and perform infrastructure and application security in the CI/CD pipeline and these solutions will also provide complete protections during runtime environment.
Interest in a Zero-trust security model
As one of the paramount security frameworks, adoption of Zero-trust architecture by Indian enterprises will increase. By implementing strategies such as Zero trust network access (ZTNA), Micro-Segmentation and IoT security, organizations will embrace various process and technologies in support of zero trust approach to secure user to user, machine to machine, application to application or user to applications communication.
Infrastructure security will be a major "thing" for organizations in both the enterprise and service provider spaces
Due to both the increase in cyberattacks and the realization (finally) by governments that critical infrastructure — and what enterprises deem "critical" to their businesses — is seriously at risk, we are going to see a much larger emphasis on infrastructure security. While India recently jumped 37 places to tenth position in the Global Cybersecurity Index 2020, and the government is nearing completion of a National Cybersecurity Strategy, only time will tell whether organizations can keep up with today's rapidly changing threat landscape.
6. DIGITAL SKILLING:
Over the past few decades, the importance of technology in our lives has witnessed a steady climb. This is especially relevant to the modern industries that are increasingly becoming the beneficiary of Digital Transformation. Digital Technology expands the availability of information to people and uncovers new ways to increase productivity and efficiency. For that reason alone, modern day professionals are expected to be familiar with technological skills and remote collaboration practices. For instance, a report by the IMF stated that 65% of the global GDP is forecasted to be Digitized by the year 2022.
Additionally, 48.16% of the world population uses a smartphone, which means that there are 3.80 billion smartphone users as of 2021. Access to the Internet and smart technology opens up more work opportunities for students and working professionals. The widespread use of the Internet has enabled part-time work, creative content creating and sharing, skilling opportunities, improved collaboration, and increased public awareness to name a few benefits. Paired with the rise of a hybrid work culture in many parts of the nation, the Digital age is setting India up for a big boom in the coming years.
With over 400 million plus  working professionals in India, the adoption of the best technological practices nationwide is a by-product of consistent efforts from individuals, the Government, and the public and private sectors. For a working professional to meet the evolving industry's expectations, a set of emerging skills and job roles should be the prime focus in education and skilling initiatives across the nation. Although technology-driven infrastructure is the foundation of modern enterprises and factories, the core catalyst of Digital age skilling is a human-first approach. Today's companies expect individual ownership over a hierarchy culture. That's because the adoption of technologies and tools available can function the best when everybody in the organization is onboard. The main objective of modernizing industries through technology is to create a more inclusive, self-sufficient workplace that reduces the burden on employees and boosts overall productivity. That's where the creative potential and out-of-the-box thinking is the crux of modern skilling initiatives. While learning the latest software and AI is essential in many disciplines, the prime focus should be on the value-added contribution of employees and their unique skill sets.
The human-centric skills required to excel in the Digital age vary from one corporation to the other, and from one job role to the other. However, there are certain disciplines that act as catalysts to skilling in the Digital age. Technology is reinventing the way certain job roles are interpreted, how professionals work and how businesses operate. There is a compulsiveness to up skill populations at large, to build for the future of work in 2022 and beyond
Over recent years, automation has created more jobs than it has destroyed. Of the 800,000 or so new jobs created between 1990 and 2013, some 200,000 can probably be attributed solely to automation. And in future years, automation is likely to continue to create more jobs than it destroys. It also looks likely that transformation in occupational roles and the shifting of jobs both within and between sectors will accelerate. Creativity and social intelligence in particular are likely to be essential skills for most new jobs created between now and 2030. Because these skills give humans a clear advantage over machines and software, they also offer protection against developments in automation, making jobs 'future-proof'. In future, there will also be greater demand for individuals with excellent mathematical skills and expertise in ICT. Job prospects and protection against automation will be even better for individuals who can combine mathematical and technological skills with creativity and/or social intelligence. Some new jobs will be created in areas where total job numbers are relatively low, but where particular competencies will be required. The future will provide good employments prospects for employees with excellent knowledge in the areas of education and training, health, and communications. Although this knowledge may not be crucial to most newly-created jobs in future, it nevertheless offers protection against automation in these 'niche occupations'
In today's Digital age, technology is used as a strong lever for business growth. Organisations use Digital technologies to revamp business processes, optimise resources, and enable data-driven decision making. Those that are not using these technologies at present are thinking of using Digital technologies across business and service delivery. Despite the buzz around 'digital', there is no comprehensive and clear definition of 'digital'. For most of the organisations, Digital cuts across the 'people', 'culture', and 'process' as technology is at the core, acting as a catalyst to transform these three. For some leaders, 'digital' is the new way of engaging with clients either through AI-driven sales tools or data-driven insights or solutions that disrupt the way something is done using technology and data. We heard statements such as "Digital is technology-agnostic, and cuts horizontally and vertically across different business sectors and functions" and "digital is a mindset". However, when we look beyond these statements and how Digital transformation is taking place across organisations, we find technology is the common factor. AI has changed customer experience; data is being gathered at every point of interaction between man and machine, or machine and machine. As machines become more 'intelligent' with the underlying digital technology, people are working with machines in different ways.
The Indian IT-ITeS industry is undergoing a paradigm shift due to advent of Digital technologies, a shift that is touching all aspects of business, including talent. In the rapidly evolving technological landscape, the demand for talent is determined by mapping Digital skills with evolving business needs. With advancements happening at a fast pace in emerging Digital technologies, the nature of jobs and the skills needed to perform them are also changing. As new roles emerge and skills required to meet them evolve, the size of the existing Digitally skilled workforce currently employed will not to be enough to meet demand.
95% of workers in India reported that they need more Digital skills to cope with changes in their jobs due to the Covid-19 pandemic, according to the findings of a new research report by Amazon Web Services, Inc. (AWS), an Amazon.com company. The report found that over the next year, the number of India workers requiring Digital skills for their jobs is projected to increase by 27.3 million, representing 7% of India's workforce. Despite this, only 45% of employers in India have a training plan in place, which could affect their competitiveness in such areas as productivity, innovation, and employee retention.
The 'Building Digital Skills for the Changing Workforce' report, prepared by strategy and economics consulting firm AlphaBeta, and commissioned by AWS, surveyed 1,012 Digitally skilled workers in both technology and non-technology roles, and 303 employers in India, with representation from public, private, and non-profit sectors of different sizes and industries. The report  found that the ability to use cloud-based tools will be the most in-demand skill required by employers by 2025, followed by technical support skills, and cybersecurity skills. During the same time frame, 63% of workers in India feel they will require training in cloud-related skills to progress in their careers.
Conclusion :
By 2025, India could create a Digital economy of approx.  $1 trillion (or value equivalent to 18 to 23 percent of the country's nominal GDP). The economic value is estimated as a range, based on the potential value of Digital provider sectors (such as IT-BPM and electronics manufacturing) as well as the potential adoption rate of key Digital applications in other sectors and the possible value arising as a result, from higher productivity, resources savings, and tapping new factors of production. India's Digital economy in 2017–18 was about $200 billion (or 8 percent of nominal GDP) and mainly comprised of IT-BPM, Digital communication services (including telecom), electronics manufacturing, e-commerce, Digital payments and Direct Benefit Transfer of subsidies. The Digital economy of the future could span all sectors of the economy . While almost half of the $1 trillion of potential value in 2025 could come from growth in existing ecosystem (Digital payments, e-commerce, electronics manufacturing, IT-BPM, Digital communication services and DBT), the rest could be generated by new Digital ecosystems in sectors such as agriculture, education, financial services, energy, healthcare, and logistics. It is difficult to predict how value will be distributed across Digital innovators, incumbent businesses; small and medium-size enterprises, independent workers, and consumers in many sectors of the economy, but the overall pie available will be sizable.
If correctly harnessed, new Digital ecosystems — technology-enabled business models that lead to better job and skill matching, better sharing and utilisation of assets and know-how, and improved access to digital services to underserved parts of the country — could create 15 million to 20 million Digitally enabled jobs; a significant number of them would be part time positions that provide workers with the flexibility and autonomy that many of them desire. To realise this vision, Government must work with the private sector and build a collaborative working model to spur innovation and investment.   India's Digital transformation is accelerating and has the potential to propel the country to new heights. Working with all stakeholders, the country could build on the dynamism already created to deepen, widen, and scale its Digital economy in the coming years.
Sources :
NASSCOM reports, IBM AI index report, Livemint and Business World news reports, WEF cyber security report, MeiTY Trillion dollar economy report, Deloitte skilling report.
About the Author :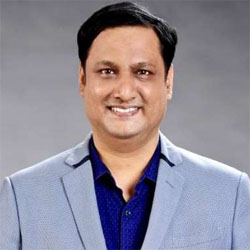 Mr. Sunil David, a well known IOT Industry Thought leader in India has 28 years of experience in the IT and Telecom industry of which close to 20 years was with AT&T, one of the top Communication Service Providers of the World and one of the top 20 companies in the Fortune 500 list 2021 . Until recently, Sunil was the Regional Director ( IOT ) India and ASEAN for AT&T India where he was responsible for building the IOT strategy , Sales , Business Development and also worked on building a robust IOT partner ecosystem . He was also actively involved in a number of Marketing initiatives to help enhance the AT&T brand in the IOT space. In his new phase of life, Sunil will be Advising and Consulting AI and IOT Startups that are aspiring for the next level of growth.
He has been a recipient of a number of Awards and Recognitions including 6 awards in 2021 and 3 this year from various Industry bodies and media conglomerates in recognition for his work in Digital Technology advocacy, Digital Skilling initiatives, contributing his inputs towards IOT policy creation for India and for his contribution to National Inst of Electronics and Info Tech, an Autonomous Scientific Society of MeITY, Ministry of Electronics and IT, Govt of India for contributing his inputs on the syllabus and specific courses in the Emerging tech space ( IOT, Cloud ,AI ) that needs to be incorporated into the Curriculum of State and Central Govt Universities. NASSCOM Foundation and IBM India have also planted tree saplings in Sunil's name for his contribution to the Tech Industry.
Sunil David is affiliated to several Industry Bodies : – Empaneled as IOT Tech Guru for NASSCOM Women Wizards Rule Tech Program , Telecom Working group Council Member of IET Future Tech Panel, Chair of the Working group of the AI – Networking and Community Enablement Working group constituted by CII, Elite Member and Mentor for CII Institute of Logistics, Member of the National IOT Committee constituted by Internet and Mobile Association of India. ( IAMAI ) etc.
Sunil has spoken on a wide and diverse range of topics – Industry 4.0, IOT, AI, Supply Chain Digitalization , Metaverse, Cyber Security, Digital Marketing, Digital Transformation, Future of
Work etc., at more than 150 Industry forums in India and abroad as well as done workshops on IOT for a number of India's leading Educational institutions including IIM Shillong, IIM Sirmaur, IIM Jammu, IIM Kharagpur, IIT Delhi, ISB Hyderabad, IIT Madras, SITM Pune, Amity University Delhi etc.
Sunil has also written a number of articles in the past for various B2B publications, IEEE and Online Media Content providers on topics related to Use of IOT in Shipping industry, Supply Chain Digitalization Industry 4.0, Digital Transformation, Disruptive Technologies, 5G, IOT Platforms and Security etc.
He can be contacted at:
Email : [email protected]
LinkedIn : sunil-david-8165971
Twitter : davidsunilindia