Export Opportunity to USA
Why EXPORTS ?
By Exporting your products and services to the global marketplace, you can develop more market share and grow your business. Exporting allows your business to spread or balance its risks so that you can continue to earn revenue and to pursue sales growth opportunities even when there is a contraction in your local market.
What are the Benefits of Exports ?
Increased revenues
Decreased competition
Longer product lifespan
Easier cash-flow management
Better risk management
Benefiting from currency exchange
Access to export financing
Why US Market ?
The United States is the world's largest economy and the largest importer of goods and services. As per a data, India's exports to USA in September 2020 stood 15.5 per cent more than the figures of the corresponding month in 2019.Total trade between the two countries moved up by 5.3% in 2020 from 2019. US remained India's top trading partner for the second consecutive fiscal in 2019 – 20.
What are the Major U.S. Imports?
Machinery
Vehicles and Automobiles
Minerals, Fuels, and Oil
Pharmaceuticals & Medical Equipments
Plastics & Allied Products
NAASE (North American Association of Sales Engineers) – A Gateway to US Market :
Selling an existing or a new product is never easy and it becomes that much more difficult when you are trying to enter into a new country – especially the United States. NAASE helps you in identifying new potential Clients across US. It also helps you in Pricing your products, Quality requirements, Marketing techniques & Sales Plan to suit the US Market.
Offer for Industry 4.0 Readers :
INDUSTRY 4.0 ( www.industry4o.com ) readers will get a whopping 45 % discount in NAASE Membership enrolment fees.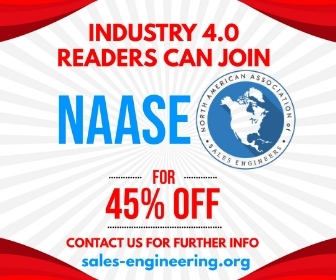 Contact Details :
Mr. Ken Lambert, President – NAASE (North American Association of Sales Engineers)
E-mail : [email protected]
WhatsApp : +1 (202) 288-5152
Website : www.sales-engineering.org
About the Author :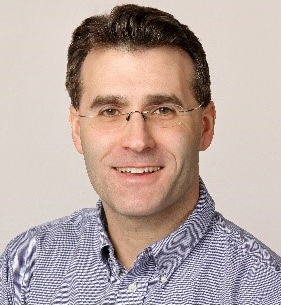 The Author Mr. Ken Lambert is the PRESIDENT of the North American Association of Sales Engineers – NAASE ( https://sales-engineering.org ), and has many years of experience within technical sales and business development, including time spent importing and marketing from foreign manufacturers.
He can be contacted at : [email protected]
Explore Mr. Ken Lambert earlier Article: