Cyber Security Risks and Emerging Trends in 2022
Cyber Security and Data Protection continue to be a key focus for business leaders and key regulators across the globe. A range of risks & vulnerabilities affect their approach to enhance their digital safeguards in 2022. Cyber security has always been a never ending race, but the rate of change is accelerating and evolving day by day. Companies are continuing to invest in technology to continue their businesses effectively without disruptions.
With the Digital revolution across various industries either small or large they are relying on operating systems to manage their operational activities and thus making cybersecurity a primary goal to safeguard data from various cyber-attacks or ransomware attacks. With so many policies to impose and applications to keep up to date, organizations are facing key challenges in aligning to ISO standards and industry best practices.

The last couple of years have been far from ordinary, both for cybersecurity and data protection, the COVID-19 pandemic has significantly changed the normalcy of business work culture and how their usual activities were carried out. Cyber hackers have tried new tactics, approaches and techniques to influence the networks and theft the data to earn a ransom. In 2021, several cyber-attack battles, evolving vulnerabilities and risks have become a household name as the impacts of cyber attack were felt far beyond sustaining the business. The current threat landscape is composed of clear, tactical and higher-impact attacks to extract maximum value from their attacks.
Here are the top cybersecurity trends and emerging risks in 2022.
Ransomware Attacks.
Rise of Data Security Breaches.
Hybrid workforce is here to stay — so it must be secured.
Data privacy regulations will increase.
Potential of growth in Artificial Intelligence.
Mobile is the New Target.
Evolving vulnerabilities in Cloud.
Supply Chain attacks are on the Rise.
Automation arising in the market.
Phishing and Email impersonation.
Insider threats.
As the technology landscape keeps evolving, organizations are facing tremendous pressure to secure their corporate data and ensure that they meet business requirements. Managing cyber risk is no longer elective but mandatory for companies be it small / medium / large to safeguard their data and business reputation. A holistic approach to navigate the ambiguity and handle the complications arising in the business environment is the growing challenge in the current industry trends. Defending against modern cyber threat campaigns requires the ability to respond quickly and correctly to rapidly evolving attacks that can strike anywhere within an organization's IT infrastructure.
Organizations need comprehensive security horizon, access to real-time threat intelligence, and an integrated security architecture that can support automated and coordinated threat detection, prevention and response across the entire IT infrastructure.
Growing Regulations will start to catch up with fast growing technology and becomes one of the mandated compliances across the globe. Since cyber threats are evolving around ransomware and cyber frauds, regulators are keen to build a robust threat landscape to build business resilience. Hence, organizations are provided with number of legal & regulatory obligations to comply with. This may increase the burden of organizations to comply with and build strong security measures for building consumer trust in the long run.
Emerging risks and vulnerabilities have revealed that the implementation of cyber security controls is significantly important based on the rate of technology growth across the countries. A robust cyber security program is important to protect an organization's risk from financial and reputation risks. Hence, Businesses must focus on improving their cyber security posture and determining their level of preparedness for an attack, as well as conducting drills to identify any security weaknesses and eradicate the vulnerabilities to avoid any unexpected business interruptions. A holistic incident response planning can help organizations combat cyber threats and be prepared to face unforeseen risks.
Some of the Global Best Practices to overcome the Cyber Risk Challenges:
Develop employee awareness culture within the DNA of the organization.
Enable restricted access for all employees and implement MFA (Multi-Factor Authentication) to ensure multi-layer security.
Create a data usage policy.
Establishing a process for the backup and recovery of essential data.
Install anti-virus software and keep all computer software patched on an ongoing basis.
Update operating systems, applications, and antivirus software regularly.
Reduce 3rd party / supplier dependencies.
Disable pop-ups, unknown emails, and links to avoid Phishing / Social Engineering.
Use Data Encryption.
Use endpoint security systems to protect your data.
Conduct an Annual Penetration test and Vulnerability assessment.
The objective of cyber security planning and execution is to minimize the risk of future security incidents and safeguard the data across the organization. An organized, thorough, and well-established security measures is a good start for companies that are preparing for the evolving threats and vulnerabilities emerging in 2022. Data security is an ongoing process that needs to be understood, adapted and align to industry best standards to stay resilient in nature.
About the Author :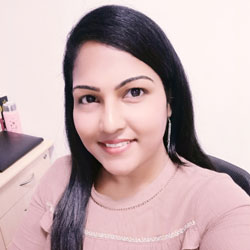 Ms. Kavitha Srinivasulu
Global Head – Cyber Risk & Data Privacy – BFSI R&C
Tata Consultancy Services

Ms. Kavitha Srinivasulu has around 19+ years of experience focused on  Cybersecurity, Data Privacy & Business Resilience across BFSI, Financial  services, Retail, Manufacturing, Health care, IT Services and Telecom domains. She has demonstrated her core expertise in Risk Advisory, Business Consulting and Delivery assurance with diverse experience across corporate and Strategic Partners.She is a natural leader with versatility to negotiate and influence at all levels.
The views and opinions expressed by Kavitha in this article are only from her personal side and not representing her company viewpoints or sharing any of her customers views.
Ms. Kavitha Srinivasulu is Bestowed with the following Licenses & Certifications :
https://www.linkedin.com/in/kavitha-srinivasulu-5619ab7/details/certifications/
https://www.linkedin.com/in/kavitha-srinivasulu-5619ab7/details/publications/
Ms. Kavitha Srinivasulu can be contacted at :
LinkedIn : https://www.linkedin.com/in/kavitha-srinivasulu-5619ab7/