Field service is one area of businesses where new-age technologies like the Internet of Things, cloud computing, augmented / virtual reality, etc. are being leveraged to create an exceptional customer experience. A key takeaway from the latest Liberstream survey reveals that of the 52% of the respondents willing to invest in AR in the coming years, around 82% are planning to increase their AR investment in field services. 
How AR can offer Unparalleled Field Services?
AR overlays digital visuals over physical objects and optimizes field service management by simplifying and digitizing the diagnostics and preventive processes, especially the ones that involve complex tasks. It has also made remote access for field service technicians possible.

Some of the features you can add to your field services with the power of AR are :
Augmented Mobile and Web applications
You can substitute the long operator manuals with AR-powered mobile applications, that make all the important and relevant information about the product accessible to everyone.
You can create immersive 3D simulators for complex products in hazardous applications with AR. This enables your experienced field operators to virtually train the naive and newly appointed field trainees with minimal risk of unprecedented accidents at the workplace.
Your field service engineers will always be updated about an ongoing issue as AR offers them easy access to real-time data. The voice command or video collaboration helps service engineers resolve the field service issues on the go.
Assembling and disassembling of complex machines can be made easy when you involve AR in your field service management techniques. Technicians can instruct consumers over call as the latter tries to set up a machine, while the former visualizes its digital twin on their mobile devices.
Plutomen and Code Xperts enter a Strategic Partnership to launch an AR/VR based Remote Assistance Solution and redefine digital experience with eXtended Reality for customers across the globe!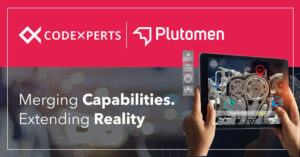 Code Xperts announced a strategic partnership with Plutomen, a leading start-up in the field of Augmented and Virtual Reality, to promote "Plutomen Connect", a solution that empowers the frontline workforce to collaborate with experts from anywhere.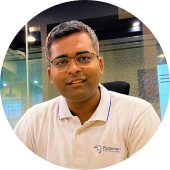 Talking about the platform, Keyur Bhalavat, Founder and CEO at Plutomen, said, "Plutomen Connect is a remote assistance solution that connects frontline workers with experts. It facilitates remote collaboration for efficient repair, service, inspection, and customer assistance through AR-based instructions and fully customizable annotations on the call with prominent admin features."
Keyur Bhalavat further added, "Code Xperts is known for an immense experience in enterprise sales and consulting related to solutions of digital transformation. With such a unique blend of technology, business & sales, and the widespread network offered by Code Xperts , I anticipate this partnership will help us reach customers faster than before, involve with them more deeply to enable a digital change, and, most importantly, ascertain our presence where there is a need."
Leveraging AR-enabled remote assistance: The innovative technology allows real-time intervention and enables expert support to your frontline team, no matter where you are. Enterprises can overcome their organizational silos using Plutomen Connect and address an array of issues remotely. The integrated platform works on multiple devices and can be integrated with the existing tech functionalities of an organization.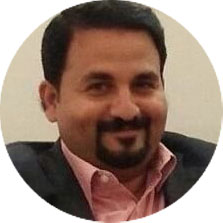 Talking about the platform, Vishal Nair, Founder and Director at Code Xperts, said, "Augmented Reality for business in its true essence "augments" how your customers perceive your product or services. Code Xperts had been looking for a remote assistance solution that could be a natural extension to our field service module and could be integrated easily. We found Plutomen Connect as an ideal fit for the same. We have decided to work along with the Plutomen team to help our global customers embark on the journey of digital transformation with the new solution offerings based on Augmented Reality."
About Code Xperts ( www.codexperts.co.in) Code Xperts propels the growth of small and medium businesses as well as large enterprises through an instrumental approach to enable their seamless digital transformation journey. We provide businesses with cutting-edge enterprise solutions that enhance their overall agility and performance. The solutions presented are designed to assist them in adopting the latest technologies and help them make their way through a plethora of options. With Code Xperts, digital transformation becomes a smooth process for any business. Ensure smooth data exchange between technologies and rapid returns as we enable the digitalization process. Along with a deep understanding of suitable solutions for a business, we also make sure the digital transformation journey gets them the best of both worlds.
About Plutomen (Home – Plutomen (pluto-men.com) Plutomen is an XR platform that enhances frontline capacities through self-assisting resources, digitized workflow, and enables efficient remote collaboration. Since 2016, the digital platform has been assisting industrial customers across sectors like Industrial Equipment, Automotive, Telecom, Oil & Gas, Aerospace, etc., improving productivity, extending frontline capabilities, reducing operational costs, and maximizing revenue growth while promoting sustainability and worker safety. Comprising a team with more than 7 years of industry experience, Plutomen is backed by Jio GenNext, NASSCOM CoE, GUSEC, and TechXchange, and has been among the top 5 start-ups in the category of industry 4.0.
About the Author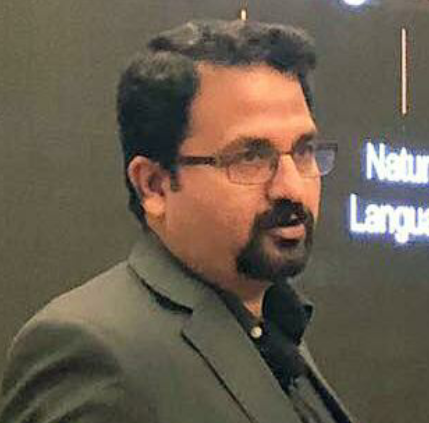 Mr. Vishal Nair
Co – Founder & Chief Evangelist – Code Xperts
(www.codexperts.co.in)
President – Business and Technology – CodeValue Technologies (www.codevalue.in)
He can be contacted @
Email : [email protected], [email protected], [email protected]
Mobile : +91-96268 52558
LinkedIn : https://www.linkedin.com/in/vishalnairm/
Twitter : https://twitter.com/vishalnairm
Code Xperts Social Media Links
LinkedIn : https://www.linkedin.com/company/codexperts/
Twitter : https://twitter.com/xperts_code
FB : https://www.facebook.com/Code-Xpert-06408517670414
Plutomen Social Media Links
LinkedIn : https://www.linkedin.com/company/plutomen/
Twitter : https://twitter.com/Plutomen_Live
FB : https://www.facebook.com/plutomen
Also read his earlier articles