"Many professionals build financially rewarding careers, some build fulfilling careers but very few build iconic careers" – Sushant Gaonkar
In spite of spending thirteen years in a corporate career and working for global corporations in both USA and India, Sushant Gaonkar was frustrated because he never felt that he was utilizing his full potential and giving 100% to the job. To him, he was entrapped in the world of dead-end jobs. He lacked inspiration from work and as a result, it was not something that he would wake up every morning and look forward to. Deep in his heart, he felt that he had not chosen the right career and at the same time, he did not know how to find one. Prior to this, he had changed career paths; not just jobs, multiple times hoping to discover his ideal career but failed. He had a painful realization that he lacked a sense of direction in his career and that gave him many sleepless nights.
In order to find a solution, he started reading books on career development,talked to experts in the field and interviewed several professionals who had built successful corporate careers. Their insights had a profound impact on him and made him realize that his approach towards building a career was fundamentally flawed.
As a result of his reading, researching and learning from successful corporate professionals over a period of two years, he developed a unique career development framework called "The Iconic Career Blueprint". Using this framework and process he reinvented and rebuilt his career as the service delivery leader in the IT industry. He also used this framework to enable his mentees, who are working professionals from different industries, to rebuild their careers, achieve their goals and fulfil their career dreams and aspirations.
Sushant has condensed his 16+ years of corporate experience in the USA and India and 3+ years of professional career coaching experience into his book 'Iconic Career'.
In his book 'Iconic Career', Sushant Gaonkar discusses the three major challenges that professionals face in their career. He shows statistical evidence to make a point that beyond these three strategic challenges other career related issues faced by professionals are mostly tactical. Throughout the book Sushant draws profusely from his own corporate experience and the rich experience of coaching and mentoring working professionals. He introduces you to the concept of 'Iconic Career' and how to operate in the 'Iconic Career Sweet-spot' i.e., a state where you get crystal clarity, rapid growth and increasing rewards.
Sushant says that clarity in career is paramount and the first step in building an Iconic Career is to discover your ideal career path. He discusses a career discovery framework called 'The Sweet-Spot of Success' and shows how to use it to determine your ideal career path. Sushant explains a simple-to-understand and easy-to-apply 5-steps program to build an Iconic Career and a 35 days regimen for fast tracking career transformation. With the help of 3 case studies he walks you through the step-by-step process of how you can put the 5-steps program into practice and build an Iconic Career.
Sushant concludes, with an assurance, that it is possible to take control of your career and operate in the Iconic Career Sweet-spot state, if you understand and execute the principles, strategies, concepts, tools and techniques described in the book.
This book is a must-read for experienced working professionals, graduates and college students who aspire to:
Get crystal clarity in career
Grow continuously in roles and responsibilities
Increase their income and rewards progressively
Take control and build the career of their dreams
Above all, build a delightful and 'Iconic' career.
The strategies described in the book have been applied by several hundreds of professionals to achieve their career goals and aspirations.
All in all, it is a do-it-yourself book which gives you step-by-step guidance on how to build an Iconic Career.
The book is a #1 Best Seller on Amazon.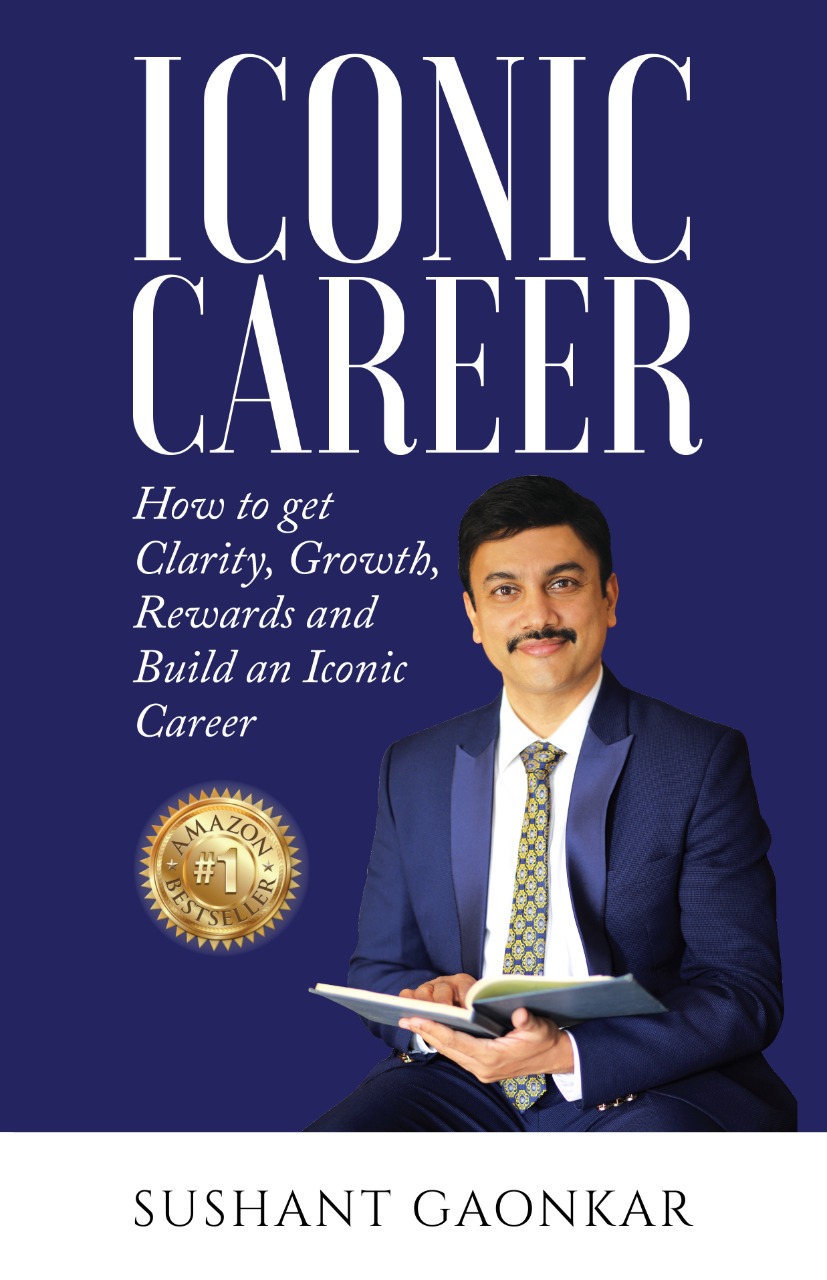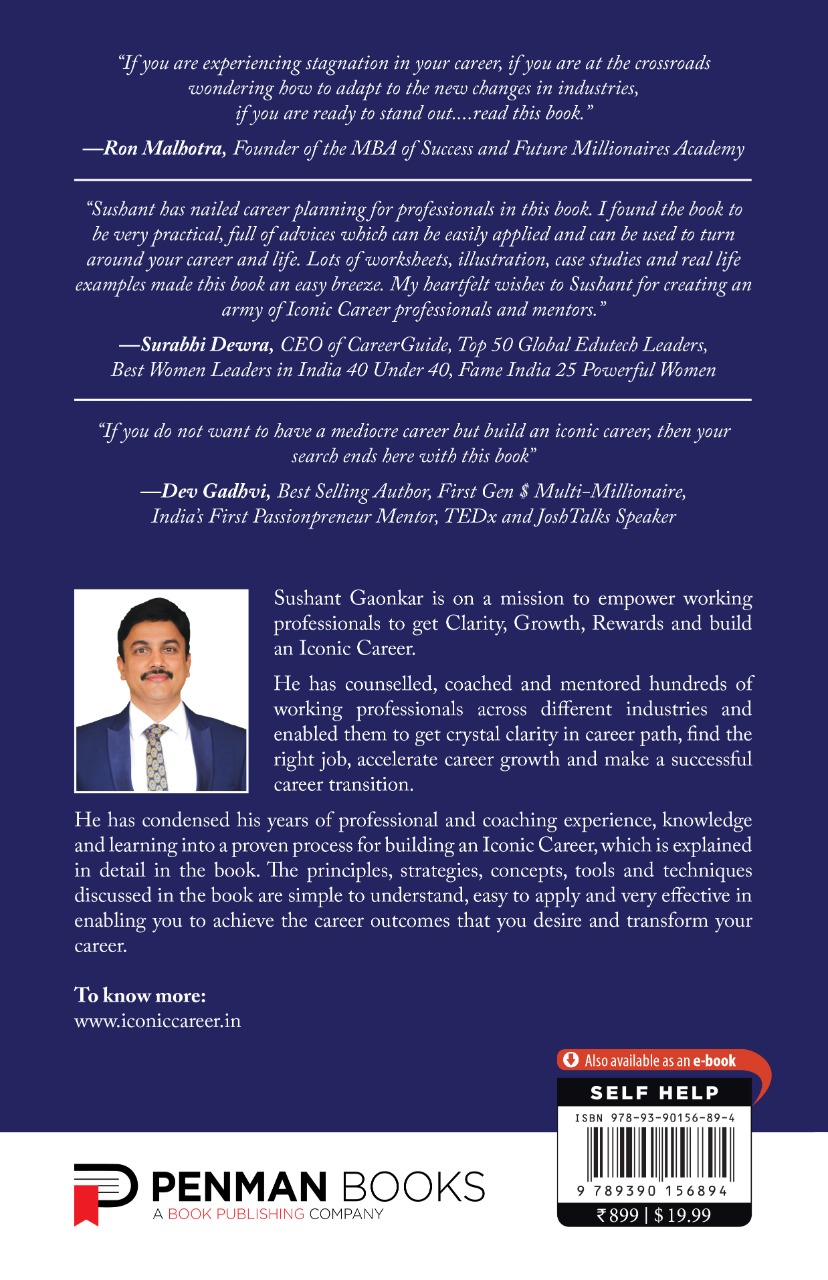 The book is available on
Amazon India: https://www.amazon.in/Iconic-Career-Sushant-Gaonkar/dp/9390156890
Amazom.com: https://www.amazon.com/Iconic-Career-Clarity-Growth-Rewards/dp/9390156890
About the Author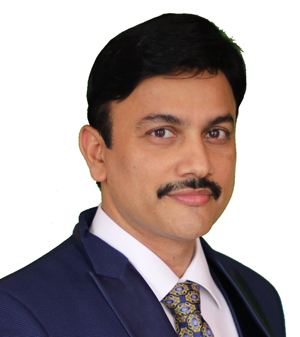 Mr. SUSHANT GAONKAR
Iconic Career Mentor & Founder,
Career Success Blueprint

Sushant Gaonkar is India's Top Career Counselor award recipient and a Best Selling Author.
Sushant is on a mission to empower experienced working professionals to get clarity, growth, rewards and build an Iconic career.
He has coached several hundred working professionals and graduates on career clarity,career growth and career transition, through his flagship 'Iconic Career Mentorship Program'.
He is a seasoned corporate leader turned professional career coach and mentor. He has worked for global corporations like Deloitte, Xerox and Vistaprint in various managerial and leadership roles in both USA and India.
He is an alumnus of Cornell University (USA), University of Rochester (USA) and National Institute of Technology Karnataka, India.
Sushant has condensed his 16+ years of corporate experience in the USA and India and 3+ years of professional career coaching and mentoring experience into his Amazon #1 Best Seller book 'Iconic Career'.
He Can be contacted at
Ph : +91 97010 01162
e-mail : [email protected]
website: https://careersuccessbp.com/
Facebook : https://www.facebook.com/groups/iconiccareer/
LinkedIn:  https://www.linkedin.com/in/sushantgaonkar
Instagram:  www.instagram.com/sushant.gaonkar_10xcareer
Facebook:  https://www.facebook.com/sushantgaonkar10x/
YouTube:  http://bit.ly/YouTubeSushantGaonkar
Read my #1 Best Seller Book:
https://www.amazon.in/dp/9390156890?ref=myi_title_dp