Digital Transformation:
Digital transformation could mean different things to different people depending on their context of work and current level of adoption of digital tools. Essentially, it is use of techniques, methodologies and technologies, categorized as digital in nature, that help companies transform their manufacturing, production, business and industrial processes, operations and services – to derive significantly enhanced outcomes for the company, its employees and its services. Like some experts have already noted, it is the way a company thinks about the future; either to disrupt or survive or make a big impact – by not just changing or tweaking a process(s) here or an activity(s) there, but to think big, innovate and be creative to take a step jump and realize transformational business outcomes. Usually, the step jump is split into a set of logical and sequential mini steps or initiatives for easier execution and tracking.
Conceptually, there are two ways one can think of bringing about a change or transformation: Digitization and Digitalization. Digitization can be thought of as converting manual data collection (or none that exists) to an easier and simpler use of digital tools to gather the data. It could be in the form of a spreadsheet, manual input to an application, instrumentation or automation of tasks and activities. Digitization helps to preserve, share and act upon the data at any point in time. Data is then acted upon in various ways viz, processed, analysed, and corelated with others to elicit information, gather insights, drive actions and help make better or "data" driven decisions. While digitization is applicable to a set of activities at the lower rungs of work hierarchy, the same when applied in a larger or bigger context to a process or procedure involving multiple changes becomes a digitalization example. And using digitalization you aim to achieve one or more business outcomes like increased production, increased process efficiency, reduced costs, reduced manpower, improved workforce productivity, enhanced and simplified user experience, new revenue opportunities, and the list goes on…
From a lifecycle standpoint, digital transformation is just like any other evolving concept or a niche initiative that goes through some standard phases of maturity cycle including discovery/problem statement, definition, evaluation (fit for need), implementation, learnings and feedback, and continuous improvement.
It is very important for a digital transformation initiative in whatever form and scale it is envisaged, to identify the key players in the organization, agree on the need for a transformation, get the financial approvals and other stakeholder buy-in before proceeding with the actual implementation. A crucial part of this exercise is also to look at available resources and expertise both within and outside the organization (IT, subject matter experts and external consultants) who will from the core team and drive the program to a successful completion.
In terms of industries affected that can gain from a digital transformation initiative, there is probably none that will not accrue benefits. There is something in it for everyone depending on how you plan and execute on the key company strategic initiatives. Nonetheless, some of the major industry verticals that are adopting the slew of newer technologies and embarking on a digital transformation journey include manufacturing (both discrete and process), Oil & Gas, Power, Utilities, Transportation, Healthcare, Pharmaceuticals, MMM (Metals, Mining & Materials), BFSI (Banking, Finance and Insurance) and many others.
There are many technologies that are being used or implemented depending on the specific use case or application. It starts with evaluating the fit for purpose and choosing the best or a combination thereof – that will help meet the goals and address the challenges. The list is quite big, but to name a few that are actively considered and implemented – Cloud technologies, Internet of Things (IoT), Big Data, Data Analytics, machine related analytics like descriptive, predictive, and prescriptive, Anomaly detection, Early Warning System (EWS), Machine Learning, Deep Learning, Artificial Intelligence, Augmented Reality, Virtual Reality, Software defined Networking, 5G etc. These technologies must be seen in the context of new or existing systems and applications including Enterprise Asset Management (EAM), Enterprise Resource Planning (ERP), Business Intelligence (BI) tools, Manufacturing Execution Systems (MES), Database, Data Historian, Data Lake, Condition Monitoring System (CMS), Computerized Maintenance Management System (CMMS), Asset Performance Monitoring (APM), Field Service Management (FSM), Laboratory Information Management System (LIMS) and many more.
More often than not, you will need to prepare a roadmap or a blueprint that charts out the course of actions and steps to be undertaken to bring about the transformation. And make sure to do a thorough Cost Benefit Analysis (CBA) study and document or quantify the Return on Investment (ROI).
While there are so many technologies that can help bring about the required changes, IoT and or IIoT in conjunction with analytics have seen significant adoption. It is beyond the scope of this paper to talk about all of these technologies, so we shall briefly touch upon the Internet of Things (IoT).
Internet of Things (IoT) :
Among the numerous evolving digital technologies that are on the rise in the last five to seven years, IoT has been one of the prominent ones to get embraced and adopted. In a way, IoT has been in existence for more than a decade now; a simple example in our daily life is the usage of mobile phones and its services (B2C) which has connectivity across the globe with similar and other devices. But its spread of use across industries has been notable in the recent past. This technology when applied in B2B applications has come to be known as IoT is all about connecting things – devices, people, process. The purpose of connecting all of them together is to enable communication between them, collect and gather data from various sources; collate, store, analyse and process them at one place (at least) in order to get newer insights which otherwise would have not been possible. Some important factors while enabling the connectivity and data transfer is to think about the various communication and application protocols, security, latency, performance, throughput etc. While trying to integrate a diverse set of devices, applications and such, interoperability can pose a big challenge.
A good amount of time also needs to be spent on assessing the readiness and preparing to execute a digital transformation project like IoT. There is a whole set of guidelines available to ensure the success of a project. You might use your own internal checklist or enlist the services of an expert/consultant as necessary to drive the full implementation.
Use cases and benefits of IoT :

Manufacturing, Transportation and Retail are the industries that have maximum penetration of current day digital technologies and tools, especially IIoT and Analytics as per many global studies. Some common IoT use cases are –
Data aggregation across plants and enterprise to build a single source of truth platform. Avoids data silos and conflicts.
Common visualization platform across enterprise – anytime, anywhere visibility to health of assets, equipment, process, production and son on.
Knowledge Management and Retention – Sharing of best practices across the enterprise to improve productivity. Capture and use in-house knowledge to build custom KPIs – to avoid problems around skilled workforce depletion.
Improved data gathering and decision making: Digitize manual process to collect data from additional sources resulting in better insights and decision making.
Continuous and real-time visibility to events, status, and reports. Complete set of persona- based dashboards and KPIs using analytics for increased efficiency of operations.
Manufacturing specific use cases :
Smart Production: Optimize process and help improve production time, and reduce cost. Increase production efficiency and capacity.
Maintenance Optimization: Better visualization and management of quality issues of the assets, equipment and related work orders – by integrating with EAM/ ERP systems (E.g. SAP)
Supply chain management – Track and trace inventory on a global scale and estimates of available resources to reduce costs and improve resource utilization. This also helps in Production Planning.
Asset Health Monitoring – condition monitoring of all types of assets including critical ones. This helps in condition- based maintenance instead of preventive or time-based maintenance. Predictive maintenance and Prescriptive guidance based on anomaly detection, statistical modelling and advanced AI/ML based analytics can be a future step. Overall, this helps manage equipment downtime and maintenance costs.
Effective production planning and Scheduling by leveraging data lake and looking at the cross section of operational, environment, master data and EHS data.
OEE – calculating and monitoring overall equipment effectiveness based on quality, performance and availability
Equipment Reliability – calculate MTBF and MTTR and other reliability metrics.
(%) Equipment Utilization
Asset Strategy: Risk based inspection and management of asset lifecycle
Use cases in Pharmaceutical/chemicals/pro cess :
Monitoring and control of Manufacturing Process
Making equipment maintenance predictive using first principles and analytics
Streamline the supply chain by integrating the logistics (Integrated Logistic
Deployment of Wearables and patient monitoring devices resulting in better access
Clinical trials monitoring
Dealing with safety Hazards
Managing Regulatory Compliance
Improving the Sales and Marketing
Use cases and benefits to Steel and Cement Industry :
Enhancing Asset Reliability and Availability
Improving Process productivity and efficiency
Quality Assurance
Energy and Water management
Monitoring and managing the key business KPIs
Conclusion :
This article tries to give some insights to Digital Transformation in general and IoT in particular and compile the relevant information in one place in order to kick start the initiative. This, in way, must not be considered an exhaustive or authoritative view of the complete intricacies of embarking on a transformational journey, but only as a pointer in the right direction. Benefits of the technology vary across industry depending on many factors, but not limited to, including company's digital strategy, business model, its long-term roadmap and challenges, level of digital maturity, and competition to name a few.
About the Author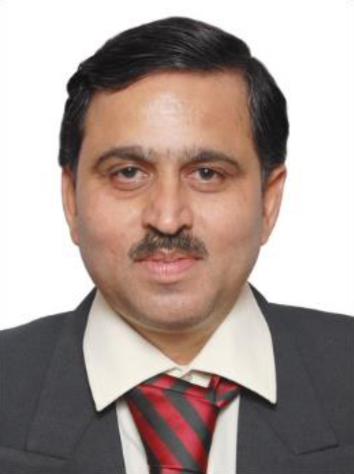 Mr. Girish Aralikatti,
Principal Consultant & Co-Founder – Aum Universal.
Girish Aralikatti is business aligned and results oriented technocrat with nearly three decades of industry experience – in hardware, software, and solutioning with a strong passion for customer success. Products and Solutions delivered cover many industries including manufacturing, automotive, Energy and utilities, Oil & Gas. Girish led multiple organizations in various roles including design and development of embedded systems, systems engineering, software, quality process, building cyber security in the organization, IT infrastructure, solution architecture and deployment of IIoT solutions. Girish last worked at GE India for almost 19 years in multiple leadership positions in product development and customer facing roles and before that in other companies with similar roles and responsibilities. In April 2019, Girish setup Aum Universal to serve the region's industry customers with niche consulting and project management services focused on digital transformation, IIoT, and Cyber Security.

Mr. Girish Aralikatti can be contacted @ +91 9867613415 or email : [email protected] / website : www.aumuniversal.com