Metaverse for early stages of Product Design
Introduction
The follies associated with misunderstood requirements and misplaced designs in software engineering are well known. The mistakes in the early stages of software development are quite expensive and vexing to resolve. Multiple techniques are used to avoid these situations such as wireframes, Drawings of various sorts, elaborate documents, Inspection/reviews etc. However, it is not always easy to visualize what is in the minds of various stakeholders, until the D-Day. It is especially true in the case of visually intensive and interactive applications.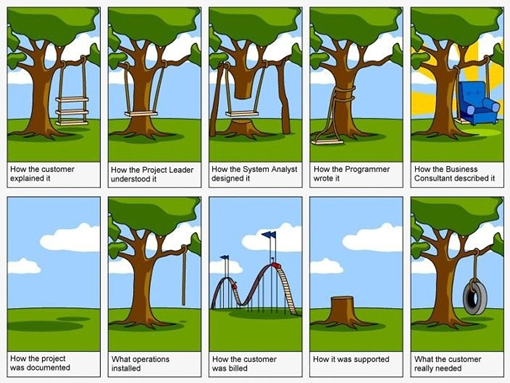 In principle, the immersive nature of Metaverse is ideal in the early stages of software design. It should eliminate the difference in perception of various stakeholders and help arrive at the 'what you see is what you get' stage quickly.

We tried to put these expectations to test for requirements elicitation and finalization of design alternatives. The results are encouraging and show what we can achieve with current state of Metaverse technologies.
Case Study – Automotive Cockpit design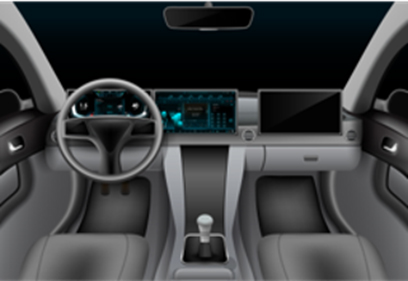 Designing an automotive cockpit is quite involved. Apart from considering OEM-specific design cues, variant-specific display sizes and capabilities, it is quite difficult to convey the expected result in various lighting conditions, viewing angles and distances etc. until quite later in the development cycle. With distributed teams participating in design and decision-making process, the situation only gets worse.
With Virtual reality, it is possible to alleviate some of these issues. The design alternatives can be modeled and deployed in VR headsets, providing a better feel for the design. However, it is not possible to ensure all users view the same design in the same conditions/settings. A voice sync would be another challenge for a real-time discussion.
As we moved to Metaverse, multiple stakeholders could simultaneously critique the design under same conditions – for example, they could switch the seats to view the cockpit from different angles, change the day/night lighting conditions, play videos, and change color scheme etc. They could also discuss with each other and interact with the design environment. This provided a genuinely immersive real-time interaction with design alternatives and the decisions could be made more confidently.
Few things to keep in mind while adapting to Metaverse:
While some Metaverse platforms allow interactions from Desktop/Mobile apps, it is recommended to use a VR headset for a real feel of the design. Low graphics quality on desktops would ruin the effort of the initiative. Having said that, it is preferable to choose a platform that also supports desktop/tablet to cater to longer discussions and to involve users who are not comfortable with wearing headsets.
Consider Data security and Intellectual Property issues for the content uploaded to a Metaverse platform. If you are finicky, there are alternatives to true Metaverse platforms, requiring a bit more effort from users to install some apps on their devices. However, these are not insurmountable issues. Consult with a technical expert to understand the options and limitations. Our goal is to improve product requirement elicitation and design experience rather than true Metaverse adoption!
Initial trials could take a while. Engaging with a Metaverse development partner, adopting to using the VR headsets, populating design assets – all these activities require time. However, this would pay off in the subsequent iterations, once the process is established and initial assets are populated.
Building enthusiasm for Metaverse with target stakeholders would help. They should be prepared to brave the possible initial discomfort in working with VR headsets. This initiative should be treated similar to any Digital Transformation initiatives in the organizations, with users at the center.
Initial investments are required for the VR headsets and design efforts. However, the overall initiative is not prohibitively expensive. In addition, it pays off in the long run through:
Reusable design elements/assets, leading to reduced cycle time for new design variants.
Reduced iterations for design discussions and longer approval cycles.
Reduced defects due to assumptions, implicit requirements etc.,
Increased customer confidence and a happy design team
There are multitude of scenarios where Metaverse could be useful during collaborative product design. Distributed teams will be quite benefited to be in the same space as their colleagues and interactively design a product. Stakeholders can participate in design discussions quite effectively, from anywhere and just with a VR headset, rather than requiring machines with high performance graphics and design environments.
Final Thoughts
While experts suggest that the true Metaverse is a few years away, there are real-world use cases where we can experiment with Metaverse today. It is useful to test and adopt what works for a given use case rather than waiting for the maturity of the technology to its altruistic form.
Improvements in the VR headset design and cost, newly found interest for metaverse in the recent years and the euphoric analyst reports about the future of the Metaverse may be the right conditions to start your journey 🙂
About the author :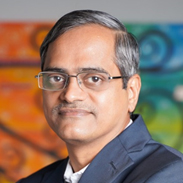 Mr. Bhaskara Srihari Vangaveti
Enterprise Architect | IoT Consultant
Cloud Computing | 5G | Metaverse
Chief Expert
Bosch Global Software Technologies

Srihari is a TOGAF certified enterprise architect and consultant for IoT and Digital transformation initiatives. He has over 25 years of experience in varied roles, including customer engagement and consultancy, Blue printing, Solution and Technology architecture, and Technical Sales. His experience includes engagements in Enterprise applications, Industry 4.0, Connected Products and Connected Car domains across Europe and APAC.
Srihari is a technology enthusiast and is playing an active role in exploring Metaverse and 5G technologies. As a Chief Expert at CTO office, he is responsible for fostering innovation and scanning of emerging technology landscape.
Mr. Bhaskara Srihari V  is Bestowed with the following Licenses & Certifications :
https://www.linkedin.com/in/bhaskarasrihari/details/certifications/
Mr. Bhaskara Srihari V can be contacted at:
Email : [email protected] / [email protected]
LinkedIn : https://www.linkedin.com/in/bhaskarasrihari/
Twitter : https://twitter.com/sriharivb